Sizing Up Change: Top Model Agent Ngahuia Williams Actions Positive Change With Removal Of Talent Measurements
A welcome move that shows respect for her talent, Ngahuia puts forward a healthier way of working in an image-focused industry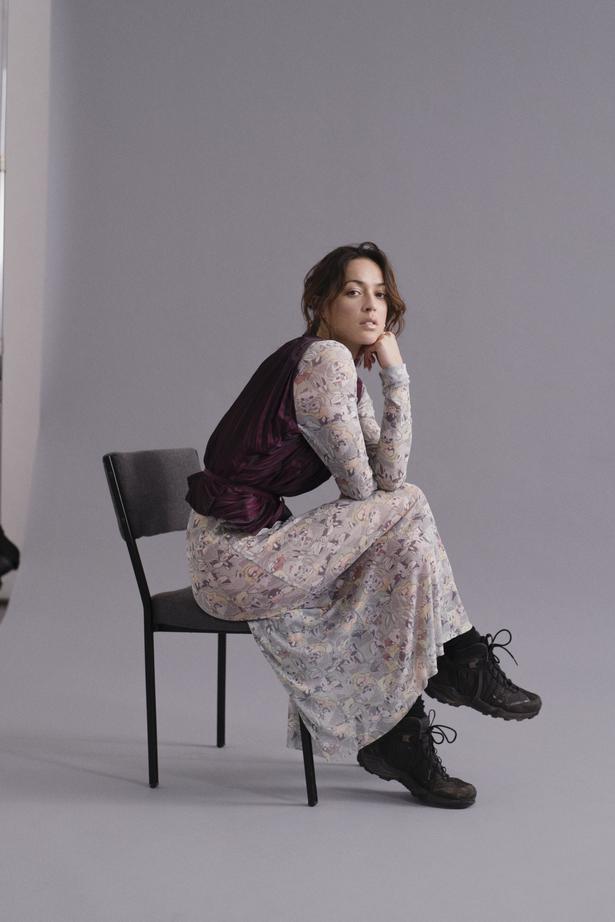 Friday Jan. 15, 2021
In one succinct Instagram post on January 12, local agency N Management revealed that it would no longer be publishing the measurements of its models on its website.
Long an industry standard (though it's starting to be challenged by agencies overseas), published measurements have been an unflinchingly public barometer for models — and a source of unhealthy obsession for certain followers, fans, and models themselves.
Such numbers do little to foster positive thinking for industry members or those looking in from the outside. The specific metrics of someone's shape and size should not be public consumption.
N Management owner Ngahuia Williams and head booking agent Jemma Murray decided to remove all models' measurements from the profiles on her company's website, and explain there is a much bigger picture behind the decision.
Ngahuia is a highly successful model herself, with years of experience in the industry. She has featured on the cover of Viva over 20 times over the years — and most recently graced the pages of Viva Magazine – Volume One, photographed by rising photographer Hōhua Ropate Kurene.
Talking to the NZ Herald earlier this week, Williams explained a little bit about the decision. "We chose to start the year off by removing something from our website that doesn't need to be there anymore," she said. "The identity of a model in the public space doesn't need to be complemented with their bust or hip measurements."
However, logistically speaking, clients still need to know size details when booking models (to ensure all clothes fit the subject well) so the agency will still give those measurements out to clients who ask.
READ: New Zealand Model Holly Rose Emery & The Perfect Body Myth
The agency first announced the move in an Instagram post, writing, "Because of our values around body celebration we have removed the measurements from our website. Following the example set by some of the agencies we admire on a global level."
Ngahuia told NZ Herald's Bethany Reitsma that the wellbeing of her talent means more than the numbers used alongside their photos on the website.
"The continuation of body celebration is extremely important to us and we will be making a point of creation and korero around this topic moving forward into year."
N Management has been vocal in the past about the importance of diversity in an industry that can be hugely damaging to people's ideals of body image, especially young people. "Promoting or portraying a talented human without those numbers on a website is something that has made our talent very happy. It's removed that focus."
The agency follows the lead of international agencies like Australia's Chadwick Models, which removed measurement details from its website late last year and now only shares models' height and dress size.
Ngahuia has shared more of N Management's decision directly with Viva, discussing in detail the thought and intent.
VIVA TALKS PODCAST: What Is It Really Like To Be A Model? An Inside Look At NZ's Modelling Industry
"This change has come purely to support and respect our talent who we represent and to acknowledge the shift that is happening in our industry which is worth celebrating," she reveals, explaining the lived experiences behind the change.
"If we look into the past experience for some of our talent (including myself) the reminder of measurements still has a negative effect from the time where measurements and body image was very negative at times and an unhealthy requirement due to the fashion industry's "old" standard model sizing."
She also reiterates that this shift is founded on positivity. "This is not a move we have chosen to make life difficult for our clients who may need sizings of models when sourcing clothing for our talent on jobs," Ngahuia says. "This is not a move to shine a negative light on any person or workplaces who may do things differently, that's not what we value here at N."
"And lastly, it is also not our intent to trigger any uncomfortable feelings in others to the point where they feel we are responsible for their need to practice negativity in an online space. This is something we do not value or support."
The local industry continues to evolve and question itself and the status quo — as demand grows for wider representation (something that is increasingly seen and embraced) and constructive critiques.
"While diversity is already a normality for us here at N and our measurements have always reflected this, we can not forget about where we have come from and what that means for some. Acknowledging that while we try to continue to normalise something in the industry doesn't discredit the damage already done or the very normal issues around body image in general in society today."
The health and wellbeing of anyone who engages with the industry are of paramount importance, and in a global system undergoing a period of flux, Aotearoa's fashion community looks to show how things can change.
–  A version of this story was written by Bethany Reitsma for The New Zealand Herald with additional reporting and introduction by Viva writer Emma Gleason.
Share this: