Guns N' Roses Wear New Zealand Fashion
Californian rock veterans Guns N' Roses give Raglan-based clothing label Bad Things the thumbs up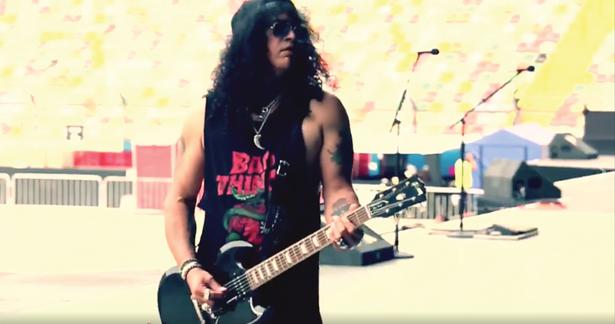 Sunday Nov. 13, 2016
If you're looking forward to seeing Guns N' Roses return to New Zealand early next year as part of their Not In This Lifetime Tour, you'll be happy to see Slash and Frank Ferrer sporting pieces from local label Bad Things.
Lead guitarist Slash and drummer Frank Ferrer are currently on the band's South American leg of the tour, and were seen last week wearing designs from the Raglan-based brand. Slash wore the 'Bad Apple' muscle tank with a print by  illustrator Glenno Smith, while Frank has been wearing the popular logo cap. 
Launched in 2014 with comic-gore and heavy metal influenced graphic T-shirt and sweater prints, Bad Things counts the iconic surfer, artist and environmental activist Peggy Oki as an ambassador.
The brand was established by designer Mala Brajkovic, who closed her much-loved namesake label in 2008, her partner and top male model Vinnie Woolston (currently the face of YSL fragrance La Nuit de l'Homme) and fellow creative director Maki Nishiyama.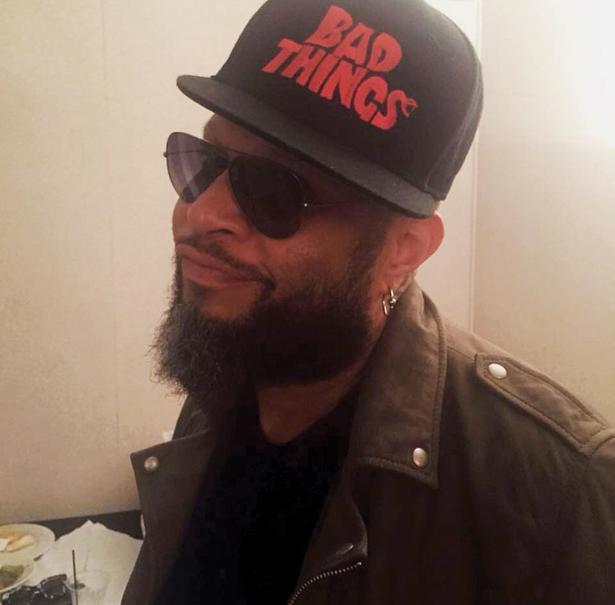 Frank wears the Bad Things Logo Cap in red $55. Picture / Supplied

Guns N' Roses' endorsement of the trio's label is a major coup as a business, but also for Mala and Vinnie who are loyal fans.

"I'm the biggest Slash fan and have been since I was 13," says Mala. "He's influenced the way I dress and the music I'm into for as long as I can remember. Seeing Frank and Slash in Bad Things on stage was a massive fan geek moment for me!"

"I grew up on Guns N' Roses," adds Vinnie, "so having Slash - who is not just a mean guitarist but also a very cool person - wear our gear is mind blowing."

WATCH: Bad Things on tour with Guns N' Roses 

It has been a big year for the band, beginning with its headlining act at Coachella reuniting lead vocalist Axel Rose and original bandmates Slash and bassist Duff McKagan for the first time in 23 years.

Axel was also announced as the lead vocalist for AC/DC in April, replacing Brian Johnson who announced his retirement due to health issues. 

For those looking for something unique for Christmas, Bad Things will soon release a special Christmas accessory drop via the online store.
Guns N' Roses performs at Wellington's Westpac Stadium on February 2 2017, and at Western Springs Stadium on February 4. Tickets from Ticketmaster.
Share this: