Sneakers You Can Wear to the Office
Sneakers that are appropriate to wear in the office are becoming more common as designers create styles that work for both work and weekend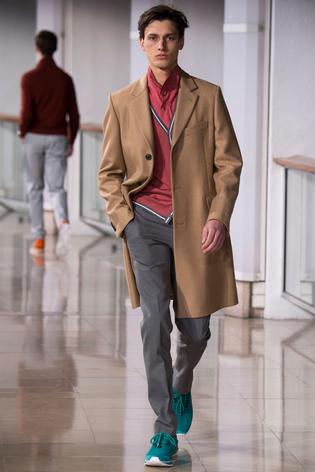 Sneakers, once the preserve of the athlete and weekender, have been granted an elevated status of late. Brands, both high and low-end are seeing a surge in sales. Matchesfashion.com has seen a triple digit growth in trainers in the last year, while Mr Porter happily stocks Berluti's leather basketball-style sneakers.
Men will go to huge lengths to get the perfect pair; Dover Street Market sees queues for the latest sneaker releases, while Damien Paul, head of menswear at MatchesFashion.com reports an extraordinary reaction to its Adidas collaborations.
"We had waiting lists on them all and sold out within a matter of hours. From their humble sporting origins, sneakers have gone on to achieve world domination," says Sam Lobban, buying manager at Mr Porter. "They are no longer just a casual shoe; men are now able to wear smarter-style sneakers to work and not get looked at oddly. They work just as well with a slim-fit suit as with weekend denim, the key is to keep them looking in pristine condition, otherwise it looks sloppy."
We investigate the brands that are worthy of waiting-lists, queues and cult status. On your marks...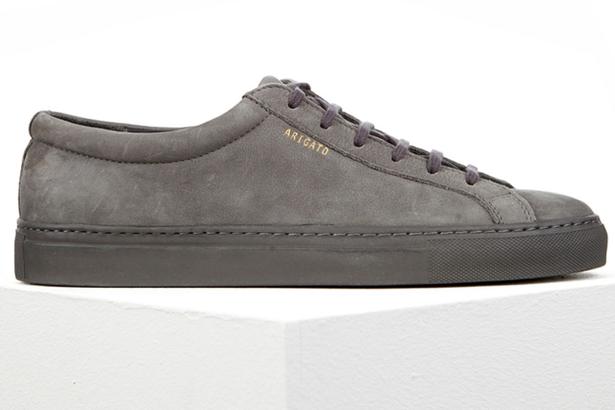 Axel Arigato
By changing the traditional "seasons" model, and releasing a new style every week Axel Arigato has quickly garnered what it calls a "fiercely loyal customer base". Forgoing traditional marketing strategies, the brand chose to connect directly with customers through social media channels. It has had great success; in 18 months it has gained more than 300,000 followers across social platforms.
New Balance
The ultimate non-Dad Dad-trainer New Balance has fast become a symbol of the young at heart. For those who deem themselves too old for Nike AirMax but who are not quite ready to slip into a pair of brogues at the weekends, New Balance is the go-to. It is also a teacher's favourite come mufti-day.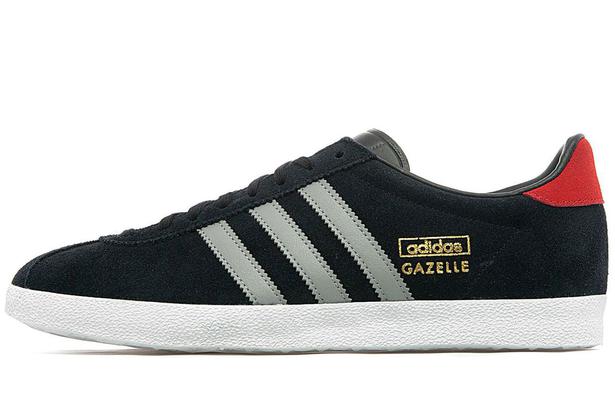 Adidas. Picture / Supplied.

Adidas Gazelle OG
You know a shoe is a cult classic when there are blogs and Pinterest boards dedicated to its mere existence. First released in 1968, the Gazelle's design has barely changed over the years. An easy way of integrating a little colour into your wardrobe, it comes in a rainbow of hues. Now, for pounds 80, diehard fans can create their own.

Moonstar
Moonstar began life in 1873 making tabi; traditional Japanese footwear similar to a five-fingered sock with a rubber sole (and there we were thinking barefoot trainers were a recent phenomenon). Lately they have turned their hand to classic canvas and rubber trainers, but with a twist. In their vulcanising, or ka-ryu, process, the shoes are fired in a kiln, much like pottery. The rubber returns to its natural elasticity, creating a soft, flexible, and durable sole.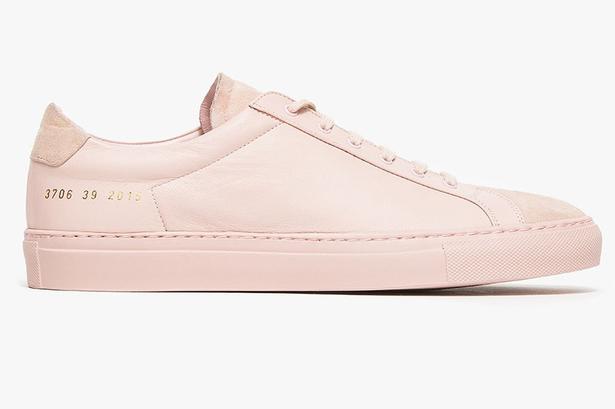 Common Projects. Picture / Supplied.

Common Projects
The lovechild of Prathan Poopat, formerly art director of V Magazine, and Flavio Girolami who ran his own creative agency in Italy, Common Projects is not lacking in cool design credentials. Often deemed a stealth label, its branding relies on people being in the know. Each product is stamped with the factory identification code and style number. The result, it says, is "a pure product free of a predetermined association".

Filling Pieces
"Our vision is to produce premium quality for an honest price," says designer Guillaume Philibert. The brand was founded on a single shoe design - the low top. The collection has since grown, with all styles being designed in Amsterdam, then made and hand-finished in Portugal, and featuring innovative Italian vulcanised soles.

 

- The Daily Telegraph
Share this: