Solid gold hits to give and get
Precious metal makes a festive impression, writes beauty editor Janetta Mackay.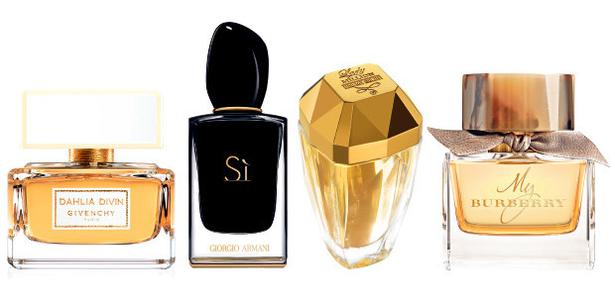 Wednesday Dec. 10, 2014
1. Givenchy Dahlia Divin 50ml eau de parfum $129 
The idea is that the gold thread around the bottle neck will remind you of the enveloping luxury of a Givenchy haute couture gown. Not something I've experienced, but slipping on this lush floral and woody fragrance is a more accessible treat. It manages to shape golden fruit and plum top notes, a heart of jasmine and a finishing trail of sandalwood, vetiver and patchouli into an elegant creation. From selected pharmacies and department stores.

2. Giorgio Armani Si 50ml eau de parfum Intense $159 
This opulent floral retains an elegant air of confident Italian sensuality. A modern chypre accord without sharpness, Si Intense also has the warmth of vanilla without its sometimes sickliness, balancing form and function masterfully - as you would expect from anything bearing the name of old master Armani. The black bottle with Si picked out in gold is modelled on hand-blown Murano glass. From selected department stores and pharmacies.

3. Lady Million Eau My Gold 50ml eau de toilette $109 
A greener, fresher rewrite of the richly heady Paco Rabanne Lady Million, Eau My Gold's more sparkling fruity-floral nature makes it better suited to summer. The original perfumer Anne Filipo started from scratch rather than varying the original, choosing green mango balanced with grapefruit, mixed with violet leaf and orange blossom atop a cedar heart and amber musks. Approach it as something new rather than expecting this season's model of the bullion bottle. From larger department stores.

4. My Burberry 50ml eau de parfum $170 
Perfect to wear with your Burberry trench, this warm floral fragrance is meant to evoke a London garden after the rain.
Its enticing honey-coloured juice is fresh at first, then delicately mixes quince and freesia, with depth from a touch of patchouli to finish. The bottle's horn-finish cap is inspired by the buttons on the classic trench, worn with insouciance in the advertising campaign by the winning combination of Kate Moss and Cara Delevingne. Like a good trench, this is a reliable investment. From selected department stores.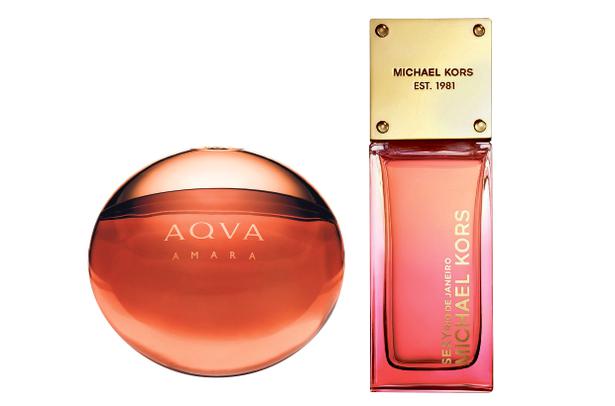 5. Bulgari Aqua Amara 50ml unisex eau de toilette $82 
Inspired by the olfactory elements of water, air and earth and housed in an interpretation of a polished Mediterranean volcanic pebble of a bottle, this fragrance takes as its jumping-off point the fresh Bulgari Aqua Pour Homme. With top notes of bitter orange and a base of spicy softness, the original aquatic accord has a luminosity that may make it appeal to women as much as men. From leading department stores only.

6. Michael Kors Sexy Rio de Janeiro 50ml eau de parfum $138 
The designer's latest fragrant travelogue is a limited edition homage to the sultry Brazilian city. It is lush and fruity without being cloying and has a rich floral heart and a big base of vanilla and woods. From department stores and selected pharmacies.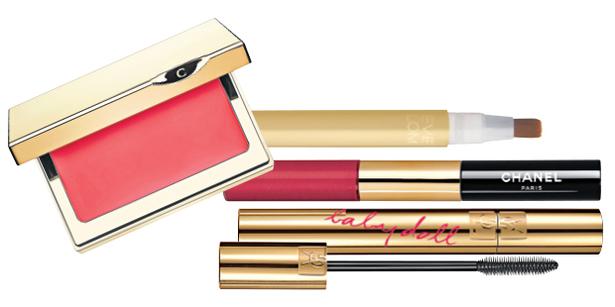 7. J'Adore L'Absolu 50ml eau de parfum $197
With the added romance of May rose grown exclusively for Dior at a private estate in Grasse, J'Adore Absolu's status as a fabulously feminine golden gem is enhanced. The velvet intensity of the rose twins with jasmine and tuberose harvested in India. From selected department stores and pharmacies.

8. Fendi L'Acquarossa 50ml eau de toilette $141 
This fresher more sparkling floral Fendi is inspired by the vision of a morning walk around the Trevi Fountain. It opens with crisp Italian citrus notes drawn from Sicilian red orange and Calabrian bergamot, then a melding of gentle spice, peony and violet atop red cedar and musk. Playful, but not as inspiring as a real Roman holiday. From selected department stores only.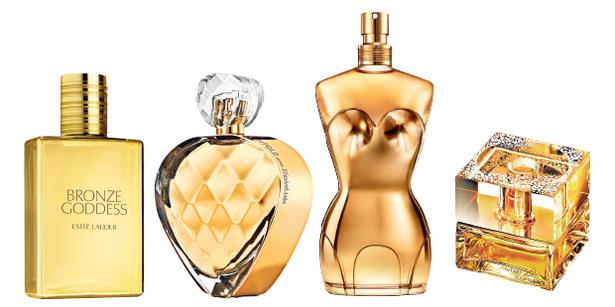 PLAY IT AGAIN
Something old, something new in these fresh interpretations of favourite gold-encased fragrances.
Estee Lauder Bronze Goddess Eau Fraiche Skinscent (beachy coconut with fresh citrus and woods) $143
Elizabeth Arden Untold Absolu 50ml (intensified fruity-floral with warm woods) eau de parfum $139
Jean-Paul Gaultier Classique Intense 50ml (radiant oriental floral interpretation) eau de parfum $165
Shiseido Zen Moon Essence 50ml (white floral and woody amber notes) $95 
Share this:
More Fashion / Street Style