French Designer Sonia Rykiel's Legacy
Sonia Rykiel told the story of a new generation of women with just a simple little sweater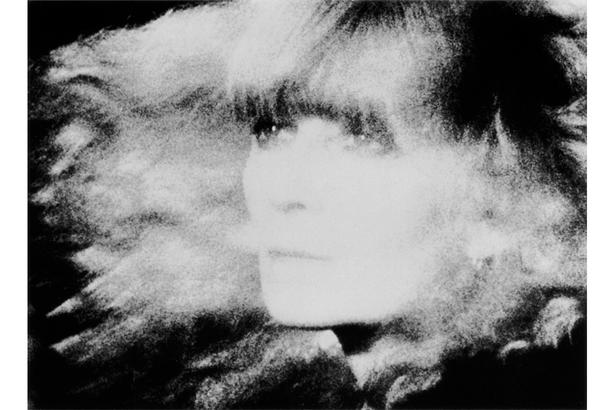 Friday Aug. 26, 2016
The death of designer Sonia Rykiel is one of those singular moments when we are reminded that fashion has come a long way, which is to say that women have come quite far as well.
Rykiel, with her flaming red hair and uniform of all-black attire, was 86 when she died Thursday after years of living with Parkinson's disease. She had long been retired from the collection that continues to bear her name. Her legacy had been carried forward by her daughter, Nathalie, as well as the brand's current designer, Julie de Libran.
In straight-forward fashion terms, Rykiel will be remembered for her affinity for knitwear. She was adept at creating a jaunty little sweater - a fine-ribbed style known as the "poorboy" - that felt young and easygoing but that could be worn by a multitude of stylish women. The quintessential Rykiel "look" was of a chic woman in a beret and a striped version of that little pullover sashaying around the Saint-Germain-des-Prés quarter of Paris. That neighborhood is on the Left Bank, which was Rykiel's world, and even today the brand prefers to present its new collections in the tight, maze-like confines of its store there.
The location is not simply geography; it's a state of mind. Or at least it was back when the area was known mostly for its bookshops and cafes rather than the extravagant Ralph Lauren boutique and the Louis Vuitton outpost. Rykiel arrived on the fashion scene in the early 1960s. It was a time when French fashion was still fully engrossed in haute couture, which was - and remains - a glorious craft. But it could not keep up with a generation of young women whose lives were quickly being defined by their desire to forge careers, revel in sexual freedom and intellectual independence and indulge in the rarefied notion of self-actualization. Rykiel spoke to them.
Rykiel did not begin her career by apprenticing in the atelier of some tyrannical designer. She was a woman solving a personal problem. She was creating clothes for herself that she could not find elsewhere. She was a "styliste," as the French might say. It was not exactly a compliment. Rykiel was not creating fashion silhouettes like Christian Dior had done with his "New Look." Nor was she a tortured and delicate artist in the manner of Yves Saint Laurent. She was making clothes - great clothes - that captured the attitude of her day, as well as, a countless number of tomorrows. That mood - a sense of possibility - became the defining characteristic of women in the 20th century and on into the 21st.
She wasn't selling business attire as much as she was creating clothes that simply allowed women to move agilely through their daily lives wherever they might live them. Her work signaled a break with the formality of the past and all of its rules about what women were supposed to do and what they should not be. She was creating sportswear that could be worn to a party or a celebration, but there was a weight to it as well. Rykiel wasn't froth. She loved a muted palettes, especially black. Indeed, in her own personal wardrobe, black was her trademark. She incorporated reverse seams - a subdued form of deconstruction long before frayed hems and deliberate holes became associated with Japanese avant-garde designers. Her clothes emphasized the physicality of women - not so much through sexy clothes but through styles that emphasized sensuality and athleticism.
Fashion historians have described Rykiel as a successor to Coco Chanel because of her similar ability to bring a sense of strength and femininity to her work. One could argue that designers such as Diane von Furstenberg, Stella McCartney and even Chitose Abe of Sacai in turn owe a debt to Rykiel. Like Rykiel, their work expresses a fervent belief in the power and dynamism of women. They define femininity in ways that add new layers and nuances to the word; for them it's not just about being pretty and delicate, but about confidence, swagger, intelligence and fun. They offer a three-dimensional vision of what it means to be a woman with wrap dresses, strong tailoring and trompe l'oeil artistry.
Rykiel did it, though, with a simple, little knit top.
- The Washington Post
Share this: