Foot Fantasy
Luxury shoe designer Sophia Webster's creations are fun, quirky and very colourful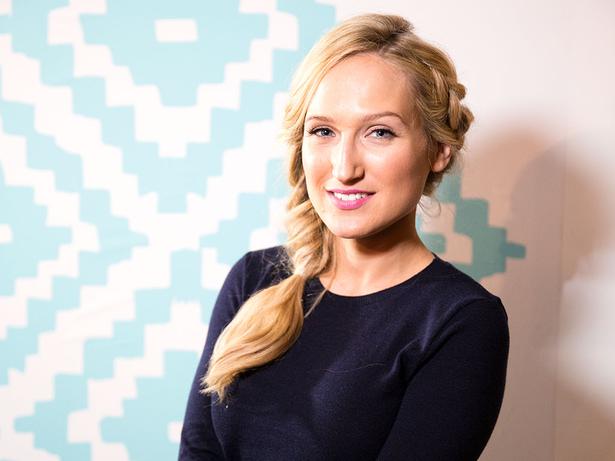 Wednesday March 25, 2015
Sky-high heels with angel wings sprouting from the back, a banana print heel, pumps with a flamingo pin heel: these are the creative visions of Sophia Webster, the London-based designer adding colour and fun to the world of footwear with her playful, feminine designs.
With her shoes worn by Katy Perry, Solange, Poppy Delevingne, Jourdan Dunn and more, Webster has established herself as a celebrity and street-style favourite and is part of the new wave of exciting young design talent based in London right now. Just this week she has launched a new line of bridal shoes with "Wifey for Lifey" on the soles.
Having previously worked as design assistant to fellow cordwainer Nicholas Kirkwood, Webster launched her namesake label in 2012 and has shown at London Fashion Week each season since. Known for her outrageous presentations, this LFW saw her transform a deserted church into a unique "Piccadilly Circus circus" — think models on an oversized roundabout in the centre of the room, in strappy thigh-high boots, space age costumes and graphic wigs styled by Toni&Guy's Mark Hampton (Webster has worked with the brand for the past two seasons).
"It's about the shoes, but it's also about creating an experience. You have to go all out!" she says of her colourful presentations.
Webster credits her love of colour to her childhood as a disco dancer. "We used to wear these amazing sequinned costumes — my older sister and I would spend hours thinking about what colour our next costume was going to be. I think it comes from that, thinking about what colour was going to make you stand out on the dance floor." She no longer dances disco, but likes to go to a dance class when she can.
Webster's studio is in East London, an area she says is constantly evolving. The city continues to inform and inspire her brand; she acknowledges the level of support that young London-based designers like herself get from organisations like the British Fashion Council. Alongside designers Mary Katrantzou and Michael van der Ham, Webster is on the shortlist for the coveted BFC/Vogue Designer Fashion Fund prize, with the winner announced this week.
"In London, creativity is really celebrated. You are encouraged to be yourself and stand out from the crowd and do what you believe in," she says. "And that's why there's so much excitement around London Fashion Week — and why you see a lot of newness."
View more from Viva's Insiders' Guide to London brought to you by Toni&Guy
Share this:
More Fashion / The Insiders' Guide to London