Your Essential Guide for Spring 2016
Tips, tricks and trends to make the new season your own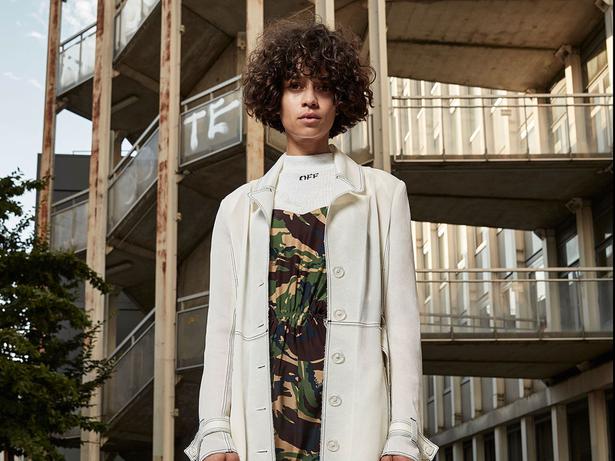 Wednesday Aug. 17, 2016
1. MARCH ON
Utilitarian pieces are out in force once again, albeit with a more relaxed feel. Pair camo prints with neutrals to wear with ease. Locally, try Karen Walker's camo print jackets and Kate Sylvester's leatherette patch pocket vest.
2. CRAFT CLUB
Call up the crafter in your life and tell them to get clacking. Varying forms of crochet skirts and dresses made an appearance at Alexander McQueen, Moschino and Chanel for Resort 2017.
3. SWAN LAKE
Good news if your dreams of becoming a ballerina didn't quite work out: the traditional ribbon lace-up leg has made an appearance on many a ballet flat this season. Miu Miu leads the way with their punkish take, featuring leather straps and optional ankle wraps. Miu Miu shoes, about $750, from Matchesfashion.com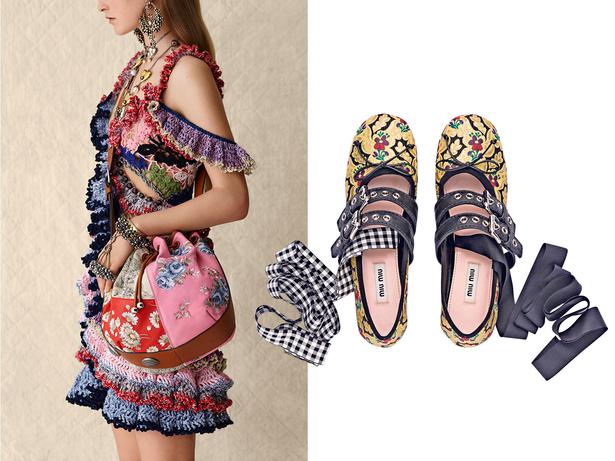 Alexander McQueen; Miu Miu shoes. Pictures / Supplied.

4. THE ULTIMATE MASH-UP
In the words of influential Vetement's stylist Lotta Volkova: "There are no subcultures anymore, it's about the remix." As a result of ever-increasing connectivity, traditional lines are being blurred more than ever.

5. HOT FLUSH
Ease your way into spring's lighter shades and pair blush with unexpected ally russet for a warming combination. Liam shirt, $269, top, $99, and skirt $299.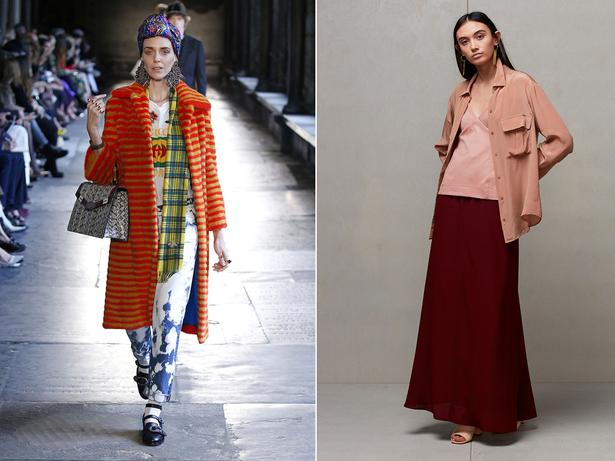 6. FEEL THE BREEZE
Forget tailoring — for now — and try voluminous linen-cotton blend separates in the form of full skirts and generous sleeves. Elevate this laid-back fabric for the office with a crisp shirt and sharp slingbacks. Twenty-seven Names sweater, $340, and skirt $270. Mi Piaci shoes $250.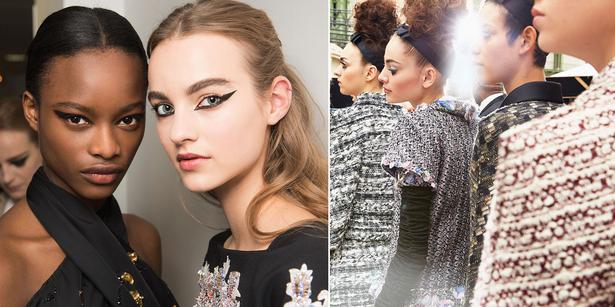 7. WING IT YOUR WAY
Rethink the classic flick for spring. Models at Dior's Fall 2016 Couture show were each made up with a customised cat eye, in varying shapes and shades.
8. WHAT WOULD CATHERINE DENEUVE DO?
The headband is making a comeback — wrap a velvet ribbon through your hair, as seen at Chanel's Fall 2016 couture show, or slide on a chunky Alice band.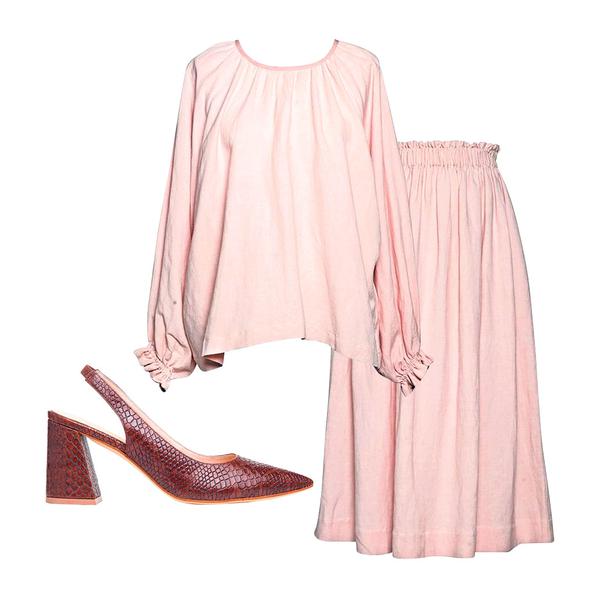 Twenty-seven Names sweater and skirt. Mi Piaci shoes. Pictures / Supplied.

9. RUFFLE MANIA
This humble detail is having a moment. No longer exiled to the neck of a shirt, spring sees ruffles go into overdrive, incorporated into sweeping dresses and skirts. Kate Sylvester dress $499.

10. STEP AWAY FROM THE PARTY DRESS
Big night ahead? Mix up these sequin separates for a spin at your next soiree. Harman Grubisa top, $489, and trousers $675.

Share this:
More Fashion / Trends & Shopping