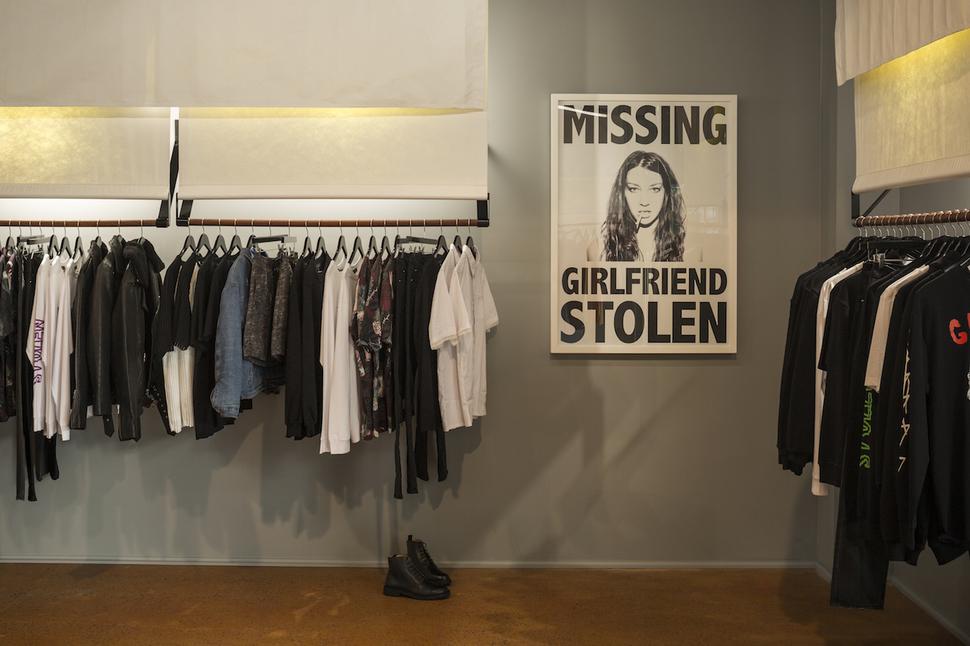 Stolen Girlfriends Club's New Flagship Store
The New Zealand label has opened its first store in Newmarket
Friday May 29, 2015
A lot has changed for Stolen Girlfriend's Club since starting out 10 years ago, creative director Marc Moore said last night at the brand's flagship store opening.
"We've gone from spiked punch in jam jars to champagne in jam jars."
Although talking about alcohol, Moore was referencing how the brand has matured over a decade, from a fledgling T-shirt business to a multi-discipline label, with dedicated collections of denim, eyewear, jewellery, and of course, rebellious mens and womenswear.
Rubbing shoulders with Superette and Karen Walker on Newmarket's high-end Nuffield St, the new store, which was designed by Fearon Hay Architects, has retained the grungy edge the label has come to embody, with hard concrete floors and exposed ceiling pipes to give it an industrial feel. Clothes in plastic garment bags also hang at the back of the shop, mimicking a laundromat.
A huge focus for the store is the brand's new Stolen Denim line, which launched earlier this month and includes five styles for women and three for men.
Moore says the shapes are all contemporary rock'n'roll silhouettes. "Our women's shapes all feature a higher rise. We were just so over seeing girls' butts when they bent over. With our men's skinny we have worked so hard to create the perfect slim silhouette."
— Stolen Girlfriends Club store, 20 Nuffield St, Newmarket, Auckland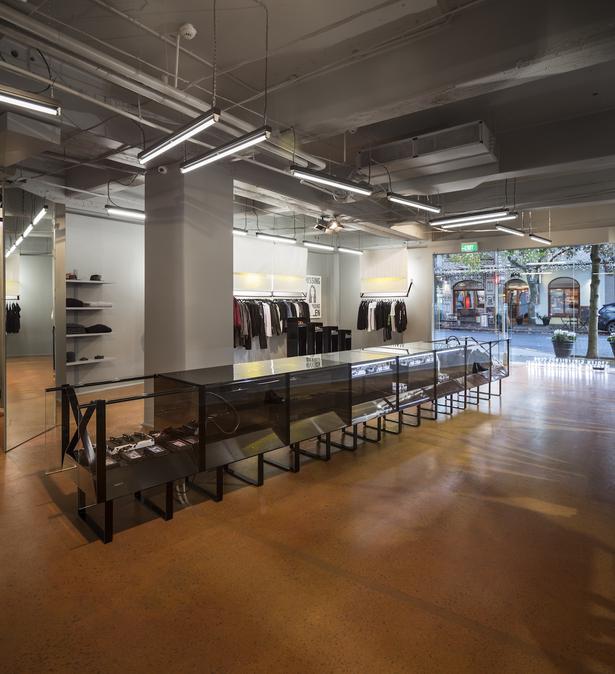 Inside Stolen Girlfriend Club's new Newmarket store. Picture / Supplied.
Share this:
More Fashion / The Latest