5 Easy Ways to Style a White Shirt
Update the wardrobe classic with these easy styling suggestions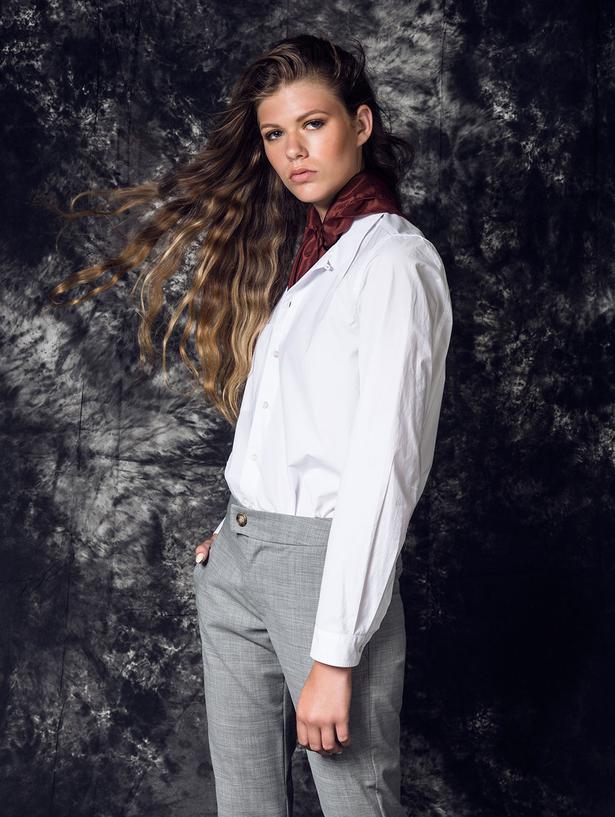 Tuesday March 8, 2016
Fashion folk never tire of talking about classics. There's a reason why black tailored blazers, blue denim jeans and white shirts often get trotted out like the last bastions of timeless style at a time when trends move at such a frenetic pace. If in doubt, these wardrobe staples are your saving grace — we all know that a white shirt will never go out of style. How to update such a classic? Think of the white shirt as the ultimate blank canvas for these easy styling tricks.
1. Scarf tuck (above)
If you're feeling a little hoity-toity, a silk scarf wrapped around your neck and tucked into an open collar is an elegant proposition. A nod to the type of peacocking cravats favoured by turn of the century dandies, it offers up a polished look and a hint of colour.
Sherie Muijs shirt, $310, from Simon James. Deadly Ponies silk scarf $230. Harman Grubisa pants $440.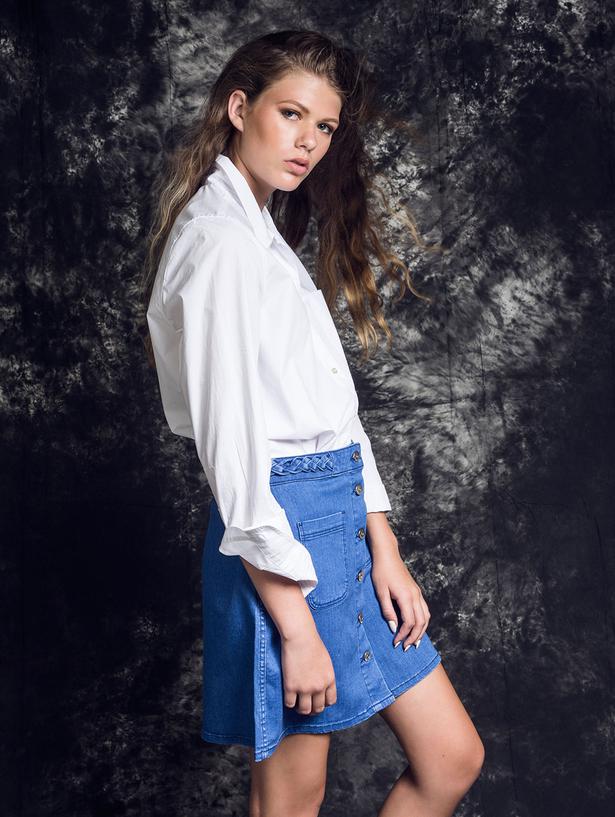 2.The perfect match
Why fix what ain't broke? A white shirt and blue denim is a match made in heaven. Team a crisp cotton shirt with this season's myriad blue denim jean options. The cleaner the denim the better, so try stay away from pre-distressed denim; or look to a flattering A-line denim skirt for a nod to the versatile 70s look that's still getting plenty of mileage.
Sherie Muijs shirt, $310, from Simon James. Seed Heritage skirt $60.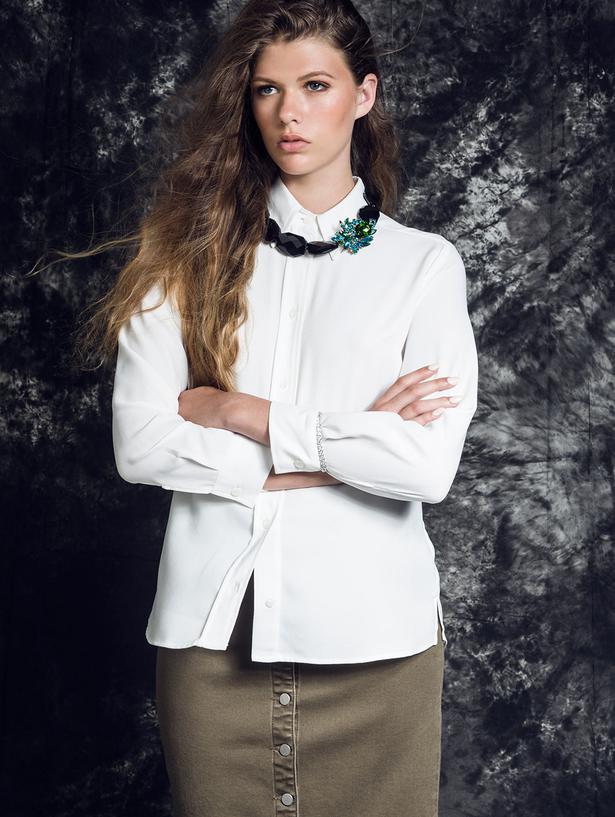 3. Over the collar
Statement necklaces tucked under buttoned up collars are a little tired, so opt for a statement necklace worn over the collar instead. It's an easy way to use a white shirt as the canvas for a favourite piece that'll make heads turn.
Witchery shirt $99.90. Silk & Steel necklace $495. Seed Heritage skirt $90.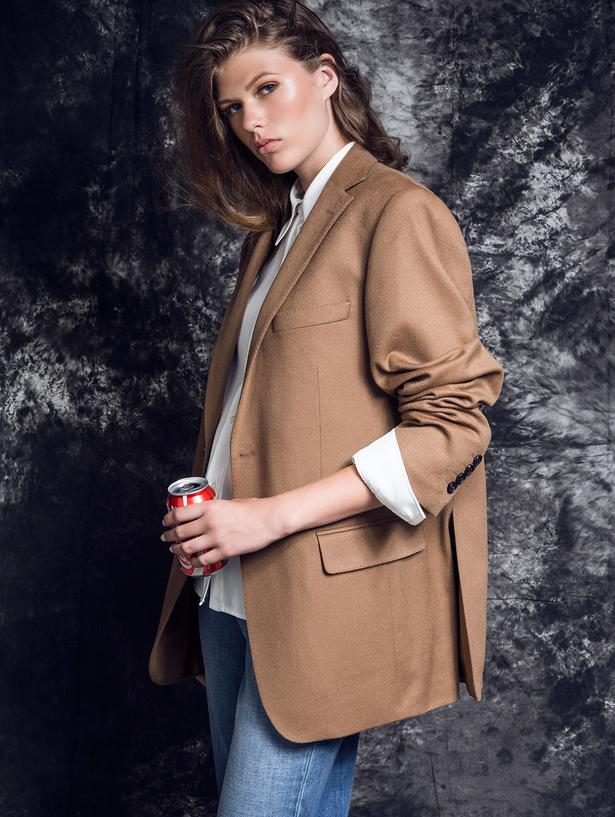 4. Borrow a blazer
Take a style cue from French Vogue editor Emmanuelle Alt and throw an oversized men's blazer over a white shirt — nonchalantly belted at the waist or worn open for a look that says "I don't really care." Because that's what French women do really well: wear classic white shirts and look unaffected.
Witchery shirt $99.90. Wrangler jeans $160. Working Style blazer $2190.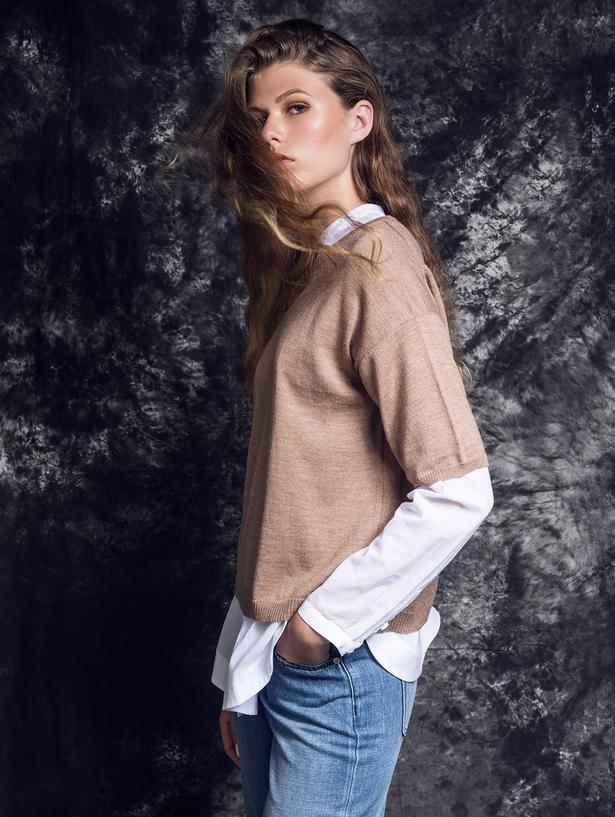 5. Long and short
Try layering a white shirt with a short sleeved sweater or knit T-shirt rather than long sleeves, for a cooler take on an otherwise prim look.
Witchery shirt $99.90. Wrangler jeans $160. Twenty-seven Names wool T-shirt $350.

Photographer: Guy Coombes. Fashion Editor: Dan Ahwa. Hair & Make-up: Kath Gould using M.A.C Cosmetics and Redken. Model: Bianca from Red 11.
STOCKISTS: Deadly Ponies, Harman Grubisa, Seed Heritage, Simon James, Silk & Steel, Twenty-Seven Names, Wrangler, Witchery, Working Style
Share this: