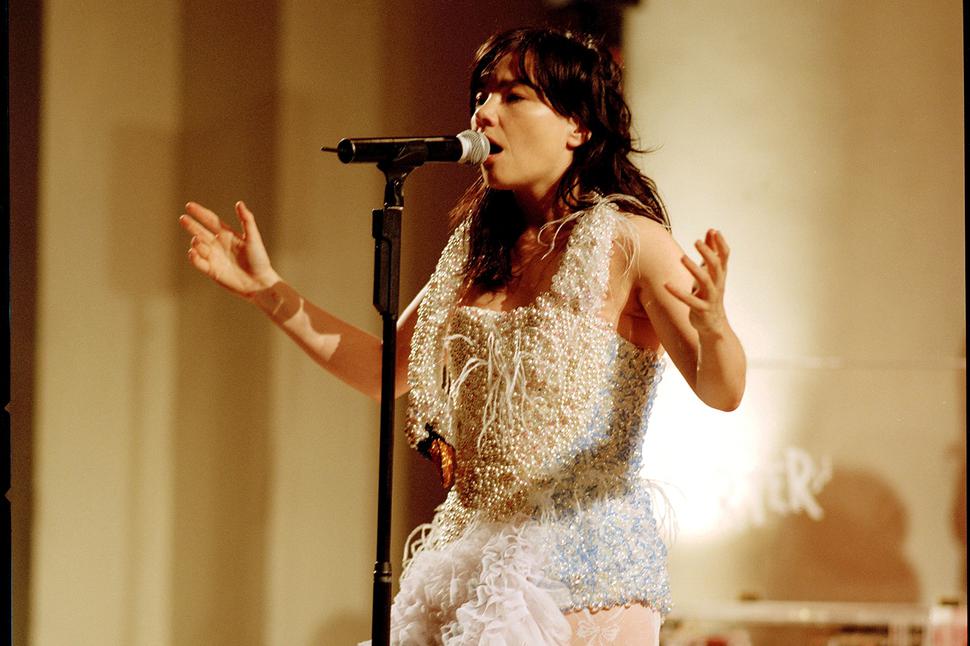 Style Lessons: Our Favourite Escapist Fashion Icons
From Bjork to Lady Gaga, we look to some of our favourite out-of-this-world fashion icons to transport us
Wednesday Feb. 27, 2019
There's merit in focusing on fashion that's practical for every day, but sometimes we'd prefer to be transported and inspired. Throughout their careers, these artists have proved that fashion can be an expression of something other than clothes — it can encapsulate a personality or character, a mood, and a philosophy of being. Plus, it can just be frivolous and fun.
Anna Piaggi
Before her death in 2012, Milanese fashion journalist and Vogue Italia contributor Anna Piaggi was one of the most unique and eccentric personalities in fashion. A collector who, according to Vogue, had more than 2,500 pieces of clothing in her wardrobe, she possessed an irreverent attitude to dressing.
"My philosophy of fashion is humour, jokes and games. I make my own rules. I never pick up something and just throw it on my back like that," she told WWD in 1978. "There's a little bit of study, and it's always better if I think about what I'm going to wear the night before the next day. And what is to be avoided at all costs is the twinset look, the total look."
READ: Style Lessons We Learned from Clueless
She was a huge fan of vintage fashion, proving that the past has just as much to offer modern day style as one brand new collection after the other.
The polar opposite of Coco Chanel — who supposedly advised looking in the mirror and taking one thing off before you left the house — Anna is a good reminder to seek out the unexpected; and that there is a hat for every occasion.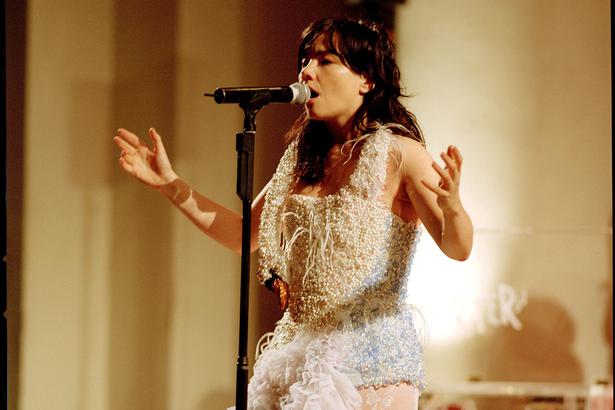 Lady Gaga
Lady Gaga is the ultimate shapeshifter. Go on — try and describe her style. She might turn up to one event in full leather bondage gear, and then in the same month take it back to basics in a minimal black dress (although, still with some quirky detail no doubt). Gaga is like a method actor with her dressing — she fully embodies a character, and that character changes every time.
Lately, on the back of all the publicity from her star turn in A Star is Born, she's been veering towards old Hollywood territory, clearly taking inspiration from the likes of Marilyn Monroe and Audrey Hepburn. To this year's Academy Awards, she wore a 128.5 carat diamond around her neck, last worn by Audrey herself on a Breakfast at Tiffany's photo shoot.
If there's one thing we can glean from Gaga's sartorial choices of late, it's to pick who you want to be and dress the part.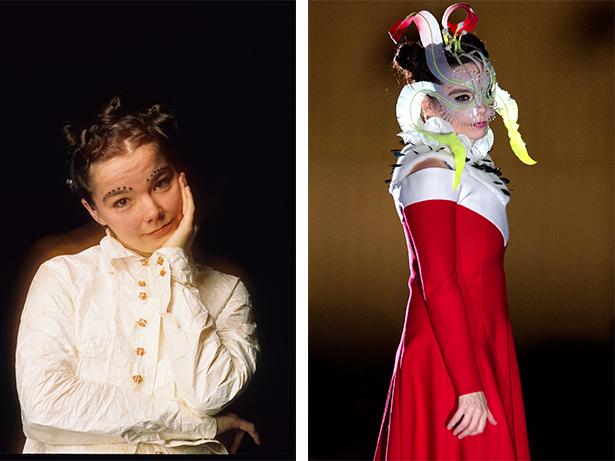 Björk
Speaking of artists who position themselves outside the norm when it comes to their outfit choices, who could be a better example of this than Icelandic singer Björk? Her infamous swan dress was one of her most memorable looks, and although she has had many wonderfully weird sartorial moments throughout her career, she remains an influential fashion figure.
An early adopter of designers Martin Margiela and Alexander McQueen, Björk can teach us all something with her independent spirit and her propensity for spotlighting emerging designers. 
Her style has always been totally eclectic - from grungy t-shirts and mini-buns in the nineties to her avant-garde stage outfits, Björk teaches us that you don't always have to be consistent with your style. Just because you might tone it down one day, doesn't mean you can't wear an intricate, head-covering mask the next.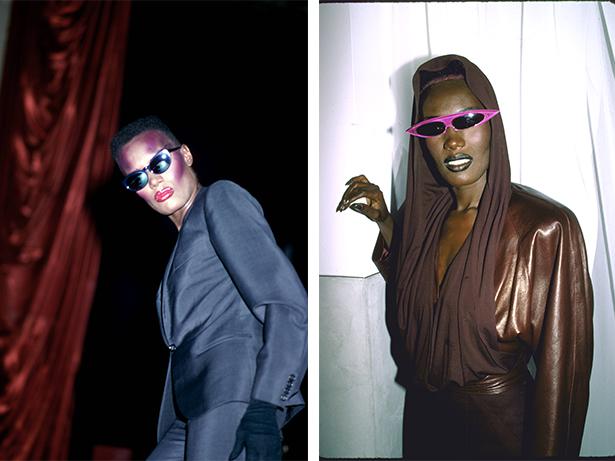 Grace Jones
The incomparable Grace Jones has always been a force of nature, and her wardrobe has been a part of this. From her iconic looks in the eighties — broad-shouldered suits, hooded tops, lots of leather, to her various on-stage ensembles right up to today, she's never been one to conform. "I feel feminine when I feel feminine. I feel masculine when I feel masculine. I am a role switcher," she told Dazed in 2015.
READ: Channel Your Inner Grace Jones
As she's not usually one to be seen in pastels, over the years Grace has shown us myriad ways to wear darker shades like black, deep purple, brown and dark red. She has also been a fan of textural fabrics like leather, fur and sequins. 
Above all else, Grace teaches us to make each look a stand-out moment, and to never let anyone put you in a box.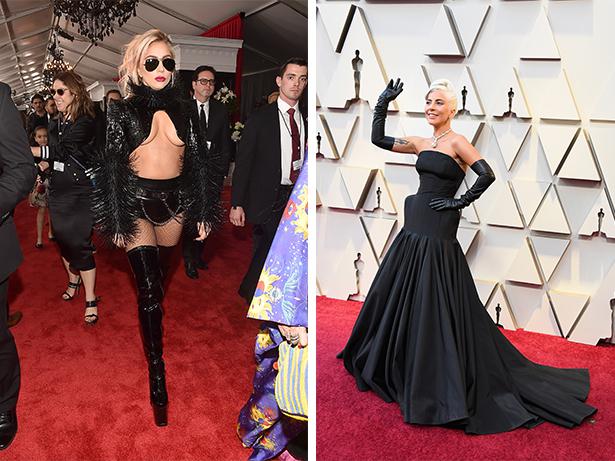 Cher
When thinking about Cher's style, there are two distinct avenues to look to for inspiration.
One is her more low-key looks from the seventies, which have all come back into fashion now — one only needs to take a glance at Gucci to see several looks Cher would probably have worn. Silk slip dresses, midriff-baring crop tops, great denim and floaty peasant blouses all featured back then, worn with her signature poker-straight hair and big eyelashes.
READ: What Did the 1970s Ever Do for Us?
In the eighties, she embraced a tumbling head of curls, and it was at awards ceremonies and during performances that her glorious alter-ego was revealed. Mostly seen in the avant-garde creations of her longtime collaborator Bob Mackie, she was one of the pioneers of the "naked" dress, oft-replicated by the likes of Bella Hadid, Emily Ratajkowski and Rihanna, and the thing most of her looks had in common, apart from being usually quite revealing, was sparkle.
Cher has never been afraid to catch the light, and there's a lesson in that for all of us.
Share this: