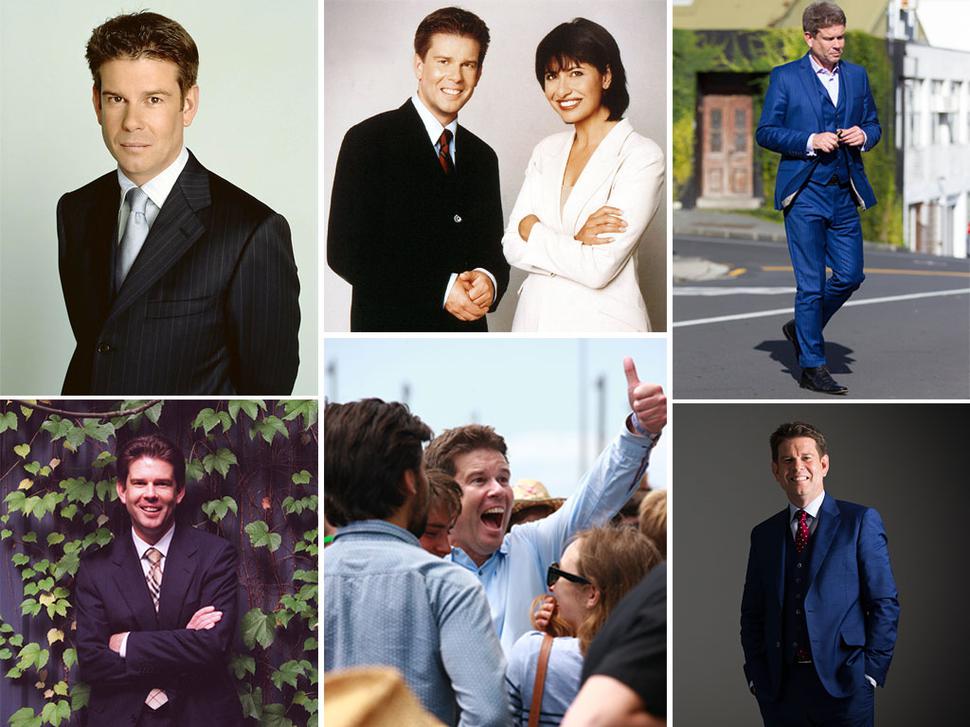 Style Lessons We Learned From John Campbell
Dear John: we're going to miss you, and your wardrobe of suits, ties and vests
Friday May 29, 2015
Tonight we farewell one of television's most talented and compassionate journalists, as John Campbell fronts the final episode of Campbell Live. Much has been written about the loss of the show, the last vestige of local current affairs on primetime and how its axing reflects the changing appetites of media consumption (we suggest reading these pieces). It is a loss for journalism. We're also losing one of New Zealand's most genuinely stylish men from our screens. John is clearly a man who appreciates style and quality, and recognises the power of dress in helping to convey a sense of trust. We're going to miss him and his wardrobe of suits; his ties and newfound love of vests. As we farewell him from our screens at 7pm, we look back at four style lessons we learned from JC:
1. The Good Suit
Think John Campbell and your response probably goes something like this: good guy, marvellous, brilliant journalist, suits. Pinstripes, classic black, grey, check: John has worn them all well. His current suit of choice is an immaculate blue three-piece by Paul Smith. John explained his suit appreciation to Canvas: "My dad wore beautiful suits, and my grandfather, who lived in Christchurch and died in late 2010, wore a tie every day of his life, even when he went for a walk. But the singularity of my attachment to them is a small act of self-parody. I'm taking the piss out of myself, a little bit".
2. Commit to a look...
He's been wearing suits for years, but John has grown into them marvellously in recent years. In such a casually dressed country, his commitment to tailoring is impressive. "Whatever happens in the John Campbell saga, one thing's for sure," wrote Matt Heath earlier this year, before the axe fell on the show, "The man will turn up suited up and looking good."
3. ...But don't be afraid of change
Recall the concern when John ditched the tie earlier this year: rare is it that a public figure in news stirs up such a response with their clothing choices. His tie replacement was the old-fashioned but newly trendy sweater vest; we applaud his attempts to make it cool again. John explained the change to concerned viewers, saying "No one wants to see my chest, it's just boring buttons.. I'm using vests and waistcoats but they're really just a tie substitute because I'm deeply uptight". He's actually in good sweater-vest company, with Dior, Louis Vuitton, Gucci and Raf Simons putting them on the runway recently.
4. Always look smart
Casual John is as smart and put together as on-screen John. At music festivals, surrounded by hipsters, he stands out in a shirt and trousers, and on the sidelines at Saturday morning rugby he's one of the best dressed men on the field in preppy blazers and sweaters.
Share this: