Style Liaisons: In Conversation With Content Creator Siposetu Duncan
The influencer has found a crucial value in music and culture in shaping her idea of an impassioned yet laid-back fashion
Tuesday Sept. 14, 2021
Siposetu Duncan has made a career out of her vision of glamour: timeless, moving, spontaneous yet controlled.
Her resulting ensembles look uninhibited and casual, what has no doubt propelled the South African-born content creator, who has garnered an engaged and expansive online following, and who was named a New Zealand Fashion Week Ambassador for 2021.
Here, she talks about the influence of Zulu culture on her sartorial judgment, why culture makes style, and turning to music to find her fashion sense.
Describe your personal style.
I don't think I have a personal style as such. I'm all over the show at the moment — easily influenced, easily inspired. I do love colour and out-there pieces. Depending on my mood and the season, you'll either see me in a boldly styled outfit or a laidback, simple look.

Who are your favourite designers, and why?

Rich Mnisi: Have you heard of founder and designer Rich Mnisi? He is my current favourite South African designer. I love his use of colours, bold prints and textures — a creative designer that I'm always amazed by.

Joelle Rueckert: Her reworked/up-cycled apparel line called Riel Store is inspiring. Who knew that a reworked men's suit could look so amazing?

Havilah Arendse: I appreciate how unapologetic her Havilah pieces are. Mixing and matching odd shapes, prints, and vibrant and clashing colours just works. You should also see how she layers her pieces.

Cecilia Kang: A fearless designer and artist. I'm currently obsessed with how experimental she is with her pieces. I admire Cecilia Kang's use of sequins, mesh fabrics, floral print — you name it.

Tell us the story of your favourite piece of clothing.
My favourite pieces of clothing are my scarves (more of an accessory but bear with me). Scarves are so versatile. Influenced by my Zulu culture, I can wear them tied around my head (like the Zulu Queen I am) or wear them around my neck and chest in the summertime.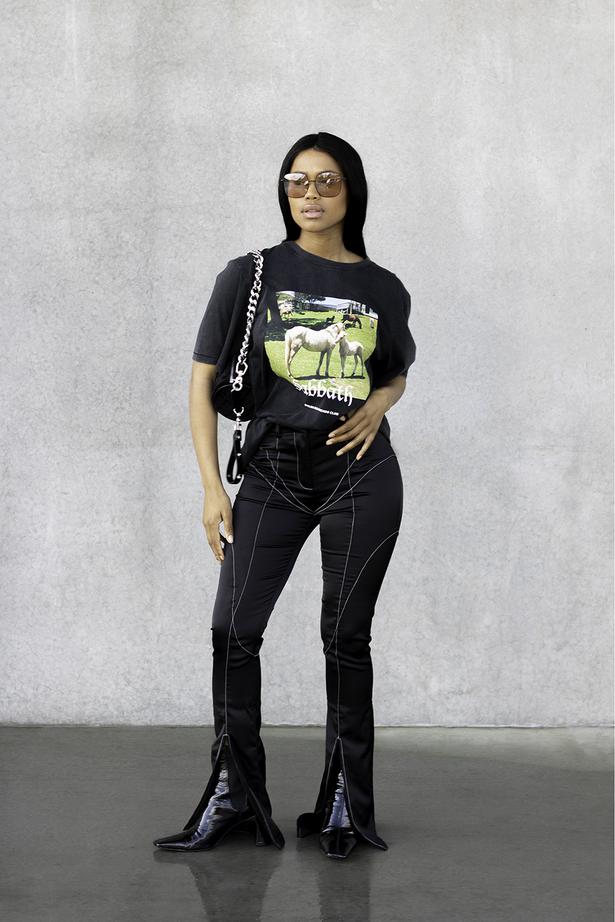 What piece of clothing have you inherited that's particularly special to you?
It has to be one of my traditional Zulu dresses from South Africa. I will be holding on to it. It reminds me of home.
Is there anything you look for when you shop?
I always look for unique styles that are timeless and sustainable — new and second-hand.
What, in your opinion, makes style?
Culture makes style. There are a lot of styles that derive from different backgrounds of influence. Whenever I see particular styles in my day-to-day life, magazines, articles, etc, I am always intrigued by how much cultural influence there is.
What influences your fashion sense?
Music influences my fashion sense. I watch a lot of RnB, hip-hop, Afrobeat and House music videos. I see a lot of amazing styles from around the globe and I appreciate the visuals pieced together. They're quite different. These styles are big — I would say my wardrobe style is the toned-down version.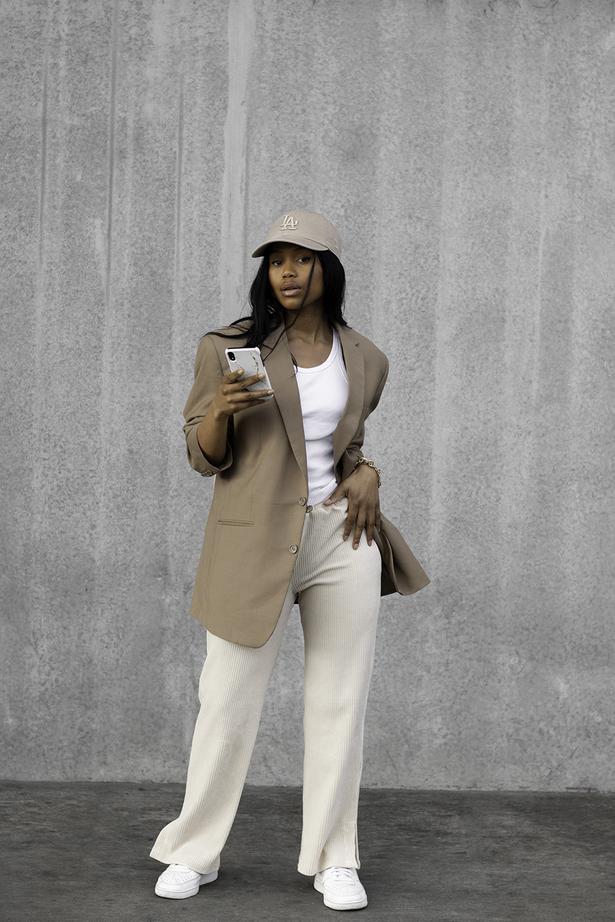 Were you into fashion growing up?
I've always been into fashion because of my mum. My mum would dress us up for church every Sunday. I looked forward to seeing everyone's Sunday-best attire. It was always a highlight.

How has your relationship to fashion changed since your teenage years?
It has changed drastically! As a teenager, I used to wear all black and heavy eyeliner. I had a side fringe as well. I felt so fashionable. I wore black high platform sneakers, chunky chains, black lipstick. When I went back home to South Africa, my cousins teased me and called me Rihanna (huge compliment). I dressed like this for a few months in my teenage years. I still wear black but without the grunge aesthetics.

READ: Style Liaisons: Opera Singer & Model Isabella Moore
There are a lot of challenges ahead of designers from navigating the post-Covid world to working towards sustainability. Is there anything that you hope will emerge creatively?
I look forward to newer, more innovative creations where people will be challenged to step out with more daring styles. As much as I enjoy what we have going on in New Zealand, there is a lot of the same neutral colours that I have seen too many designers incorporate.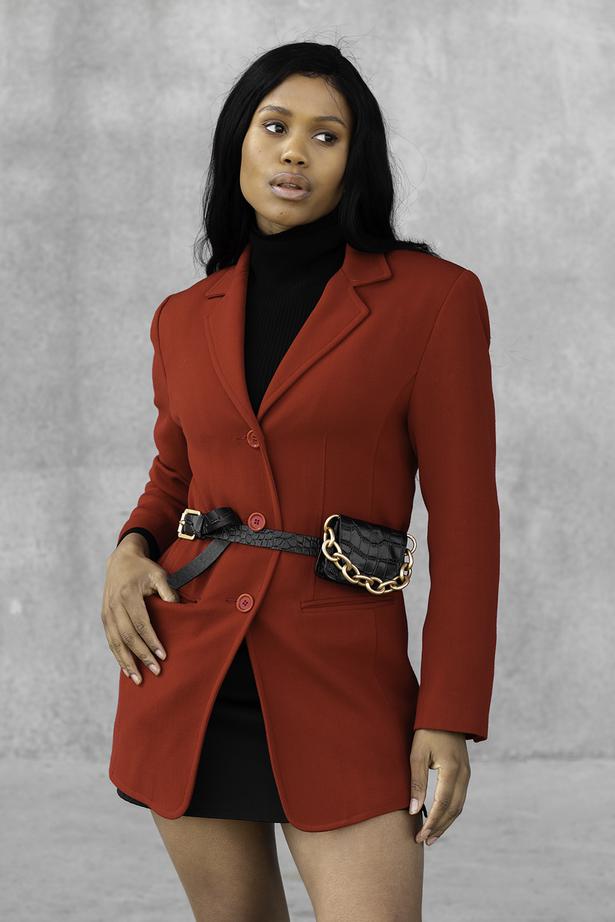 What compels your creativity?
To be honest, seeing others getting creative. I love watching Ru Paul's Drag Race on Netflix and seeing how bizarre and wonderful it all is, from the make-up to the styling. I love seeing how the contestants get applauded and appreciated for being unique, and for thinking outside the box.
Where do you love to shop?
Anywhere. Boutique stores, local op shops, and sometimes I'll just go to a mall and see what there is.
What songs are a must-listen when you are getting ready to go out?
Warren Duncan's Show Up For You; Wizkid by Essence featuring Tems; Ari Lennox's BMO; Snoh Aalegra's Find Someone Like You.

The ultimate white T-shirt: The Men's Superette Leisure T-shirt. Some tees crease easily or are see-through. This Superette Leisure Club tee has your back… and your front.

A signature scent you accessories with: Daisy by Marc Jacobs.
Share this: