A Stylish Man: DJ/Musician Hone Hartnett On Personal Style
The London based ex-pat shares what personal style means to him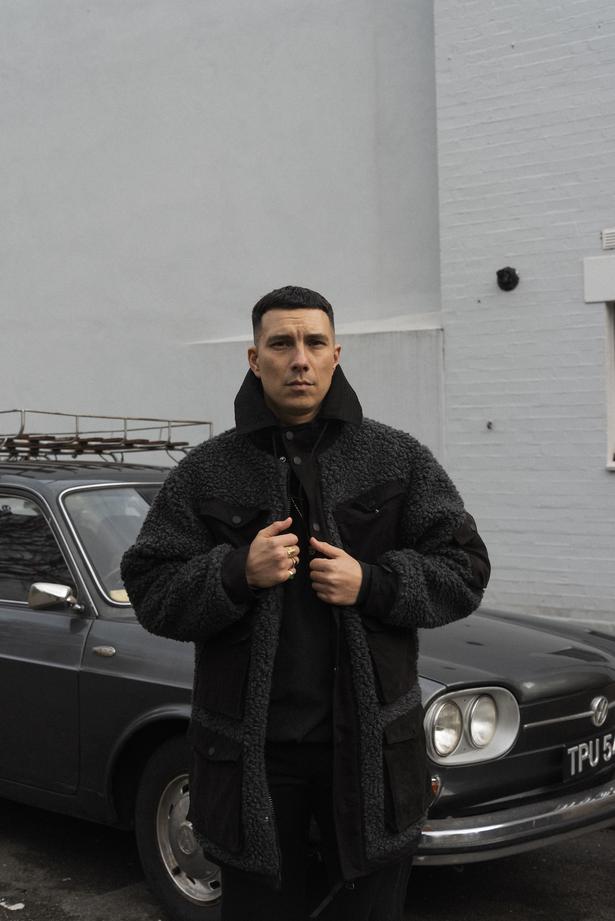 Tuesday March 19, 2019
Hone Hartnett's style is one I've long admired. Mixing utility with sportswear, the 33-year-old has a self-assured approach to dressing that's unafraid and uniquely his own. Having grown up in central Auckland and working in the hospitality game and coffee business in New Zealand, Australia and London, Hone is currently focusing on producing music and being a new dad to daughter Ngaire. he shares his learnings about personal style and what self-representation in 2019 means to him.
How would you describe your personal style?
In a word I would say functional, My style tends to follow what I'm into. I've skated in Boom denim and hoodies as a kid; did graffiti in cut off Workshop Denim and outdoors jackets as a teen; struggled to get into clubs in Ralph Lauren and Clarks shoes, dug deep for dead-stock workwear and sportswear throughout my mid to late twenties (I definitely made mistakes in my early twenties). Now I'm just trying to do smart casual streetwear in a way that suits me and my lifestyle. Though I have learned you always got to have a couple of bits you can bring out when the occasion calls for it.
You've lived in London since 2016. How much of the culture there has influenced your wardrobe now if at all? 
Man, I should hope so. The range in how people present themselves in this city is so vast and varied. You'll find themes throughout but ultimately there are people who've taught me to be more selective in the way I present myself. I don't think I've ever been scared but I feel I'm now making more informed choices in a city that has everything. 
READ: Tim Blanks On His Love Of London
When did you become interested in style? 
Pretty early on I think though probably didn't really get it at the time. I had older siblings who were both doing their thing living in Grey Lynn in the 90s. My brother collected hip-hop CD's and skateboarded while my sister was the outspoken fair Maori girl with the shaved head in the Kahurangi unit (Auckland Girls Grammar Maori Unit circa 1993) who listened to Bjork and Portishead. But for me it was skate videos and then Hip Hop, Che Fu and DLT's Chains in 1996 and Dam Native Behold My Kool Style in 1997.
WATCH: Behold My Kool Style by Dam Native (1997).
What are your favourite style memories or moments in your life or growing up? 
I remember my brother took me to The Fugees when they toured and I had these stonewashed Levi's and Shelltoe Adidas shoes and I just remember feeling so a part of everyone. I didn't feel like a ten-year-old that didn't belong at a rap gig. Also going to Dave's New York was like workwear Mecca. 
Who's style have you always admired and why? 
I've come to admire so many people for the way they do it for different reasons but Harlin Daveys (formerly of the Opensouls) has always been on point — aways! Not just the way he dresses but the style in which he does everything. He's a musician, photographer, dad and all-around positive and passionate person.
What is your favorite item of clothing? 
At the Moment it's my M65 Jacket, Supreme did a version with artwork from the 1989 John Woo film The Killer.
READ: Rare Images From Hip Hop's Greatest
What in your opinion should every man have in his wardrobe?
Not being funny (which is British for being funny) but good comfortable underwear is a great start. Other than that, a good light-weight coat. I got a Burberry Mackintosh coat last summer and it's so versatile. I've worn it with a shirt and trousers and I've also worn it over tracksuits.
What advice do you have for guys that aren't as confident with their personal style? 
I think as long as you are comfortable and you're not making anyone especially uncomfortable you're cool. Figure out your fits, only this week I actually googled the Levi's style guide and figured out that I actually want 559's! Try and buy clothes that will last and you won't get sick of. don't be afraid to try on clothes in stores that you like even if it makes you whakama. I've met loads of new friends while trying on clothes. Do not spend money on anything you don't love.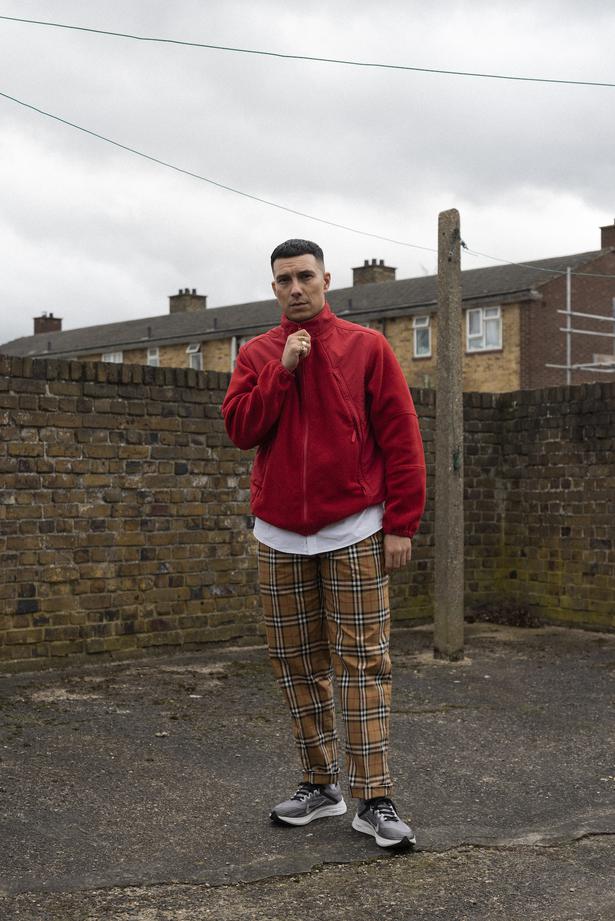 There is value in self-representation beyond clothes — what do you think men should be doing better in 2019 when it comes to presenting themselves to the world? 
When I was younger I felt a disconnect between being Maori and living in Auckland, nothing about my Maoritanga was cool in the environment I was in. It didn't change who I was but it did mean I may have kept parts of myself separate. I now realise that out in the wide world my heritage is a defining trait that makes me unique in my environment. Point being that we should feel completely comfortable being whoever we want to be all the while being exactly who we always were. 
READ: NZ Photographer Tom Gould's Take on Ralph Lauren And The Lo Lifes
What are you currently reading? 
After reading hypnobirthing books it's on to baby sleep books, though I was just given Marie Kondo's The Life Changing Magic of Tidying Up so will start that. I've also just finished The Bone People by Keri Hulme. Have been trying to read a lot more.
What are you currently listening to? 
Big albums got to be Blood Orange, Solange, From London it's Fatima, Steve Spacek, Molinaro, as always lot's of Neo Soul, Jazz Fusion, Soul, Brazilian and House stuff at home as well as NTS radio and Misoul radio as a staple. Dance culture is amazing in London though I been pretty low key through winter working on a record which will be out soon, so I've been listening to that a lot. 
How do you take your coffee? 
The better the coffee the less I add, from there it's a sliding scale towards three sugars and creamer. There is no doubt I appreciate a well-crafted cup of coffee but I don't discriminate.
What does your morning grooming routine involve? 
Dr. Bronner Lavendar soap is key. Actually found this Keihl's anti-oil face moisturiser which I wish I had my whole life. I know my facial hair is a myth but I still shave, razors kill my skin so I got a Wahl Finale. Also razors are more of a rip off than cigarettes. (I don't smoke and maybe a bit more of an answer than even I expected there tbh)
Last fashion discovery or purchase that got you excited?  Last thing was my Maharishi rain Anorak which is my 'cycling jacket' no hood but the neck rolls up over you're mouth and nose fold warmth and a little air filter for the city fumes. 

What are you currently watching? I think I watched True Detective in two days it was that good. I'm actually gonna watch The Wire again while I wait for Peaky Blinders. Always watching all and every nature programme and half interesting documentary as per usual.

Share this: