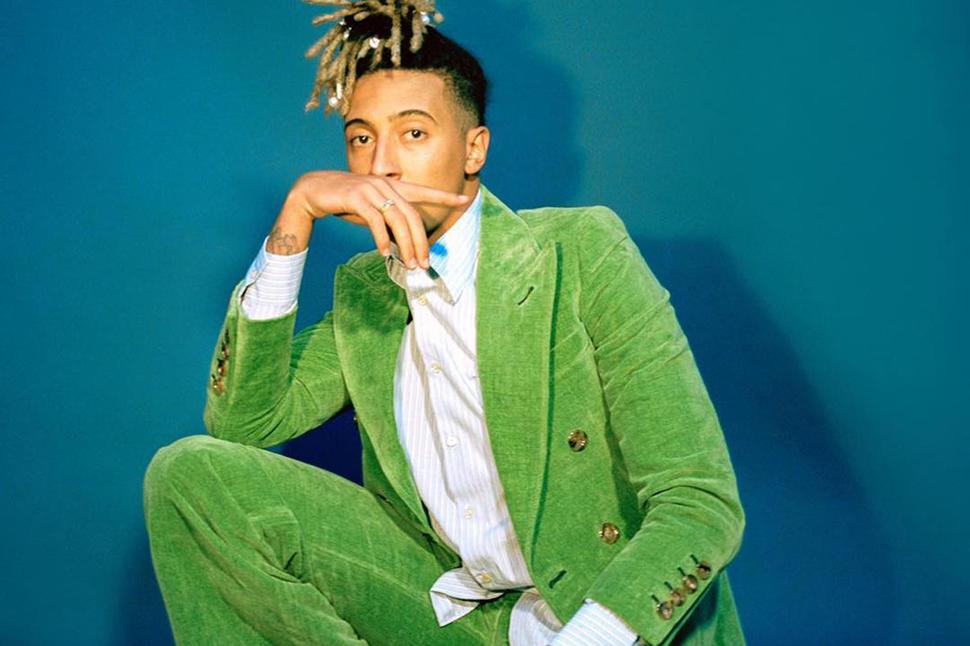 10 Stylish Men To Follow On Instagram
From Jeff Goldblum to Luka Sabbat, here are some stylish lads to follow for fashion inspiration
Tuesday Sept. 10, 2019
It's commonplace for women to share their fashionable outfits on social media, but let's hear it for the boys!
Be inspired by these stylish men that don't necessarily work in fashion, but have unique and statement-making style of their own.
Luka Sabbat
He's been touted by NY Magazine's The Cut as the 'male Chloe Sevigny' (fitting, seeing as they're good friends) and Luka Sabbat has a similar spark of enigma and effortlessness to his style.
The model, actor and 'Creative Entrepreneur' according to his Instagram bio wears a great suit as easily as of-the-minute street wear and vintage pieces.
Ghali
The Italian-Tunisian rapper has caught the eye of the fashion industry with his cool, adventurous style. He'll wear a baroque look from Gucci one moment, cleft-toe Margiela high-heeled boots the next and on top of it all he's proof that no matter what you wear, you can carry it with a big personality.
Mobolaji Dawodu
The GQ fashion director is one of the people responsible for ushering in a new era of men's fashion – experimental and fluid.
His styling for the magazine on the likes of Seth Rogen, Rami Malek and most recently musician Steve Lacy is always inspirational, and he puts together some great looks for himself too.
Ezra Miller
The actor and musician is unafraid to be experimental and avant-garde with his style. Ezra's only account on Instagram is a fan-run account, but it does the job of documenting some of his memorable looks.
Ezra is also one of the new faces of Urban Decay, so he can add beauty icon to his CV now too.
Dan Ahwa
He'll kill me for including him in this list but our creative and fashion director has some of the greatest personal style around — as shown by the response to his slideshow of outfits from NZFW, the people are here for it, Dan.
Blondey McCoy
He's good mates with Virgil Abloh and Kate Moss, loves a plate of beans and chips and is the fashion industry's favourite skater.
Follow the Blondey for his geezer-meets-skate style that includes some great knitwear, heavy layered gold jewellery and nonchalant way of wearing designers like Prada, Burberry and Palace.
Frank Ocean
Follow because he's a music icon, scroll for the adorable babushka selfie and floral turtleneck inspo (styled by Mobolaji Dawodu, also on this list).
Sammy Salsa
Quite apart from the editorial and celebrity styling he does, NZ-based fashion stylist Sammy knows how to put together great looks for himself, mixing local designers with vintage, often with a power-dressing spin and always finished with great accessories.
Jeff Goldblum
When a photo of everyone's favourite oddball actor wearing Prada short-shorts went viral, we knew we'd found a fashion icon.
Jeff has been serving looks forever — no one wears a patterned short-sleeved shirt like him, and his Instagram is a veritable goldmine of throwback shots and outfit inspo.
Billy Porter
It's always worth watching out for Billy at any red carpet event — the American Broadway performer wears a ball gown just as well as a suit for any occasion, and can be counted on to turn his look up to eleven.
Share this: