Danish Stylist Pernille Teisbaek On Her New Book
Danish stylist, street-style star and former blogger Pernille Teisbaek talks about her new book Dress Scandinavian
Friday Dec. 2, 2016
Many of the bloggers who rose to fame circa 2010 have since said au revoir to their digital destination and set out on other business ventures, taking their followers with them.
Copenhagen-based Pernille Teisbaek is no different, having closed her popular blog Lookdepernille in February to focus on styling full time.
Pernille, however, missed the direct communication with her following, prompting her to write her first book Dress Scandinavian.
Filled with scrapbook-style collages, the book combines knowledge she has built across both personal and editorial styling.
Before starting her blog in 2012, Pernille was fashion director at Danish magazine ALT for damerne, as well as fashion editor at the country's biggest fashion magazine Eurowoman.
She has also long frequented the street style galleries of Vogue.com — whether she's teaming a boxy, plaid Balenciaga blazer with black low-slung skinny jeans or pairing a PVC Isabel Marant skirt with a printed T-shirt.
It's through these carefully composed combinations that Pernille flies the flag as a Scandinavian style icon.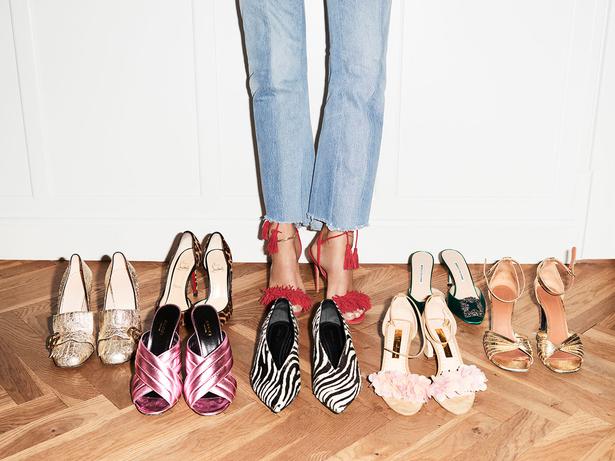 What is it that makes Scandinavian dressing special?
The casualness that never gets boring.
What is your best piece of advice for putting together an outfit?
Less is more.
Your work within fashion crosses over lots of disciplines, behind and in front of the camera. What is it that ties everything together for you?
My never-ending passion and interest for fashion.
Who are some exciting designers in Scandinavia at the moment?
Ganni, Lovechild 1979, Saks Potts and Altewait Saome are worth keeping an eye on.
Your job seems to take you across the globe — when was your most memorable trip?
When I was in Mexico with my future husband, where he proposed to me.
How do you get the most out of social media?
You get the most out of it when you stay true to your identity, and who you are.
How do you keep your wardrobe organised?
Twice a year I clean out my closet and go to a fleamarket. It helps keep my wardrobe organised and at the same time I earn money for new buys.
Where are the most interesting spots in Copenhagen to visit?
Oh, there are so many — I prefer around where I live, Frederiksberg Garden, the lakes and Værnedamsvej, where you'll find some of my favourite places like Granola, who makes a killer coffee.
What are the pieces in your wardrobe that you currently can't stop wearing?
My maternity jeans, they fit my baby bump to perfection.

Share this: