Designer Dishes: Stylist Sammy Salsa's Epic Chop Suey
The stylist and NZ Fashion Week ambassador shares a classic family recipe for Sapasui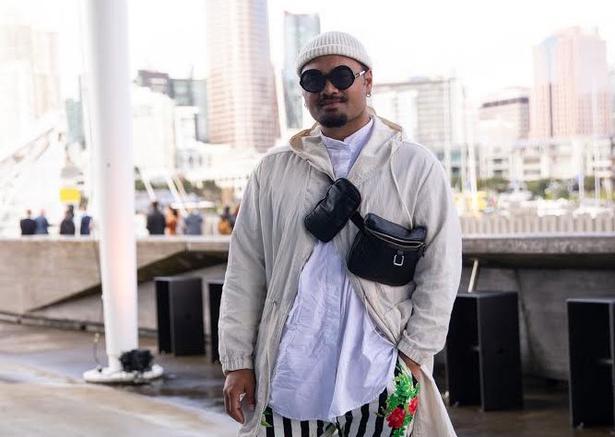 Monday Aug. 26, 2019
Sammy says the Samoan community prides itself on its traditional dishes, Sapasui (the Samoan version of chop suey) being one of them. This is an all-time family classic in his household and one he says won't disappoint.
SAPASUI (SAMOAN CHOP SUEY) RECIPE 
Ingredients
2 packets standard vermicelli
3 Tbsp peanut oil
2 Tbsp crushed ginger
2 Tbsp crushed garlic
500g diced chicken
3 cups soy sauce
1 Tbsp sugar
Pepper, to taste
Method
1. Soak the vermicelli in a large bowl of boiling water for 10-15 minutes. The noodles will start to seperate. When this happens use scissors to cut up the noodles to make them shorter. Drain noodles.
2. While the vermicelli is soaking, heat up a large pot with peanut oil. Add crushed garlic and ginger and fry until nice and brown.
3. Add diced chicken (or you can use any meat you want) and cook for a further five minutes or until the chicken is well cooked and lightly brown.
4. Add vermicelli to the pot of ginger, garlic and chicken. Feel free to use some of the water the vermicelli soaked in to help keep the ingredients moist. It can also be reserved to help dilute the soy sauce (added next) if you don't like the flavour too strong.
5. Add soy sauce and sugar. The sugar will help balance the soy sauce. Add pepper if you like.
6. Mix until everything comes to a medium boil and leave to cook on low for a further five minutes. Enjoy on its own, or with a nice hot bowl of rice.
Share this: