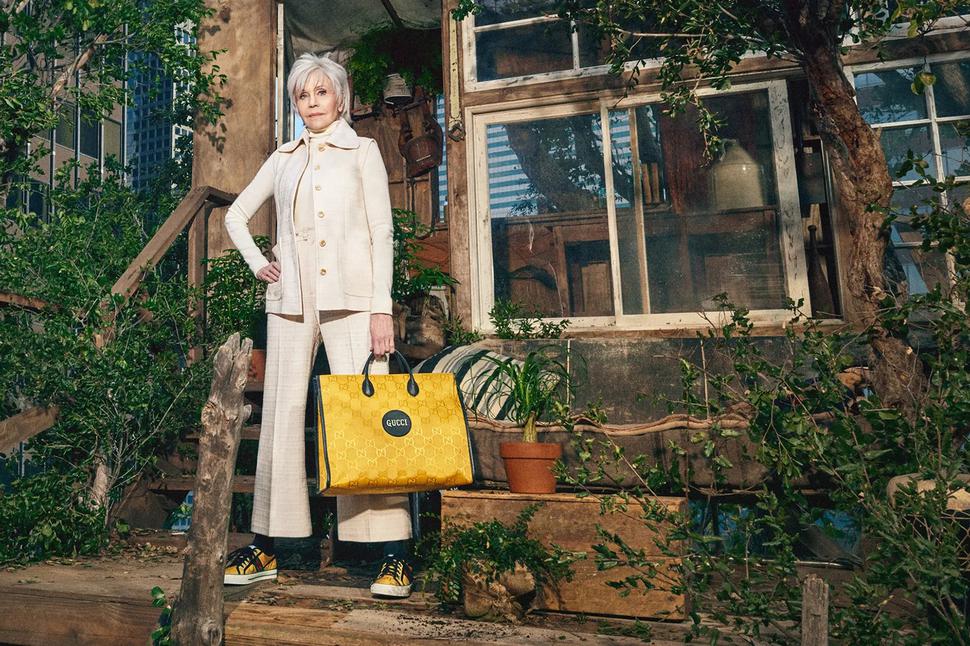 Sustainability News: 8 Chic Updates To Add To Your Everyday Life
Mushroom faux leather, hot frocks and shoes made from car seats — a generous dose of planet-friendly ideas and inspiration
Saturday June 5, 2021
THIS OLD-NEW THING
Circularity is a continuing conversation for brands as designers search their archives for inspiration, and upcycling becomes a new norm — with businesses of various sizes looking at different ways of working.
Gucci: The influential luxury brand is putting its weight towards a model of circularity. Gucci Off The Grid is its new capsule collection made from recycled, organic or bio-based materials, and is the start of the house's larger sustainability project, Gucci Circular Lines. Gucci.com
Kate Sylvester: The local fashion stalwart recently released a small collection of one-off pieces made by repurposing flawed stock, leftover textiles and sundry from the workroom — all with that irresistible Kate Sylvester character. The range was a hit, with some pieces selling out within days, and is one we hope the brand continues to explore. Katesylvester.co.nz
Goatloft: Pragmatic designer Eliav Metlzer handmakes his canny upcycled bags from his Karangahape Rd workroom, a process that sees him repurpose what he describes as "artefact of wasteful consumption" — think totes made from postage sacks and garment bags. It's a thoughtful way to address consumption and find beauty in discarded items, and one we like. Goatloft.com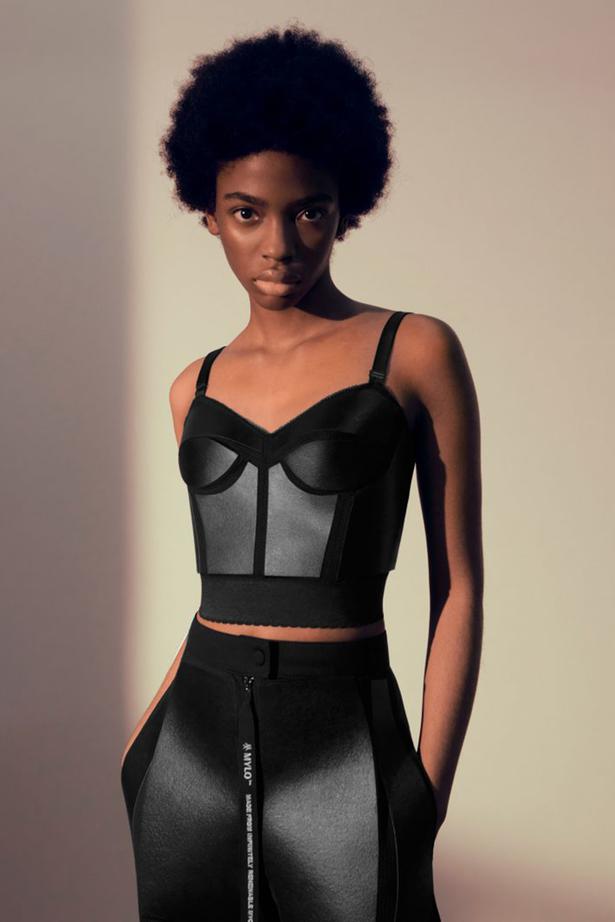 NEW SKIN
Leather's carbon-footprint is immense, and a mushroom-based substitute is now cropping up as a suitable alternative. Stella McCartney has long advocated the use of textiles kinder to the planet in her collections, paving the way for other eco-conscious luxury brands. As a lifelong vegan, Stella is committed to exploring alternatives to leather and her latest discovery is a plant-based innovation known as Mylo.
Described as an "un-leather", Mylo is derived from mycelium, the vegetative part of a fungus. Working with Mylo scientists to develop the unique fabric, Stella debuted a black bustier and trousers in March. Unlike polyester-based faux leather, Mylo is entirely natural and biodegradable.
Other brands latching on to the development include Hermes, which recently launched a bag made from Reishi Fine Mycelium, a groundbreaking, fungus-grown material that looks, feels, and even smells like leather.
READ: These Emerging (And Ethical) Local Designers Belong On Your Fashion Watchlist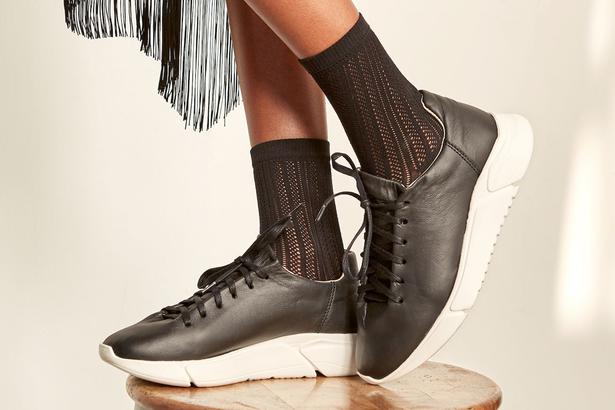 STEP BY STEP
Sneakers have become an accepted part of our everyday new normal, the perfect segue between work and home. As brands look at alternative materials, there have been plenty of advancements in this category, including non-toxic, plant-based leathers and soles, and innovative ways to reuse and upcycle.
Sustainable sneaker brand Alice + Whittles has a sneaker handmade in a family-run factory in Portugal from the scraps of post-industrial car seat leather. Clever. See our pick of the most stylish sustainable sneakers to shop right now.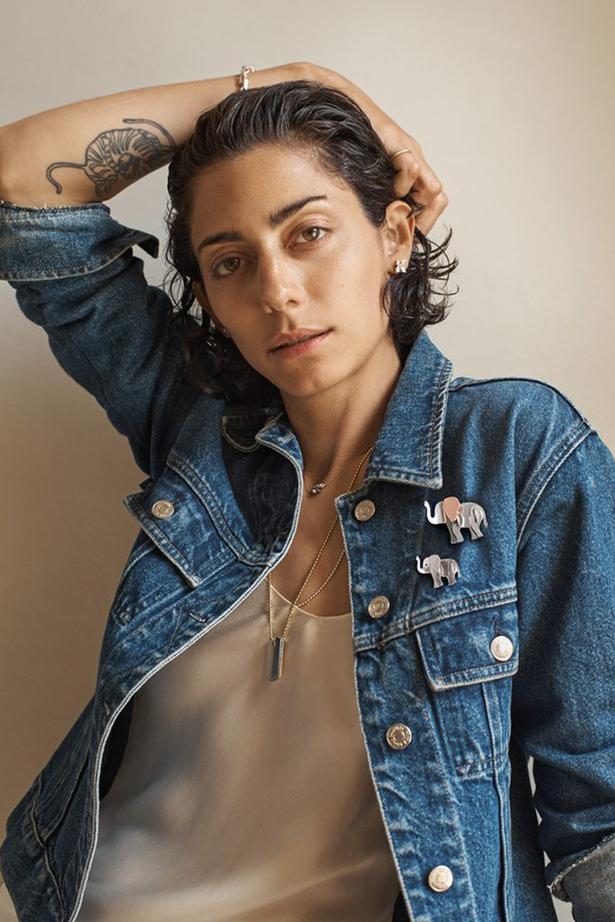 RUNWAY LEADERS
The recent collections proved the environment was front of mind for designers.
Recycled cashmere at Gabriela Hearst fall 2021
Deadstock workroom fabric at Alexander McQueen spring 2021
Regenerated nylon at Stella McCartney fall 2021
READ: Where To Shop Vintage Clothing For A Stylish & Sustainable Front Row Outfit
CUTE JEANS
Sustainability is grounded in endurance, and what's more enduring than a good pair of jeans? Denim is a great category to buy secondhand, as it tends to be timeless and garments are long-lasting. In the market for a new pair? Levi's continues to innovate.
Lately its focus has been on Made & Crafted (a range featuring textiles like cottonised hemp, organic cotton, and recycled fibres), WaterLess denim, and its innovation-focused Wellthread range. Levi's has also been integrating vintage, resale and buy back into its offering with its recommerce site Secondhand.levi.com — all led by the steadfast vision of vice-president and head of global product innovation Paul Dillinger, who we interviewed last year.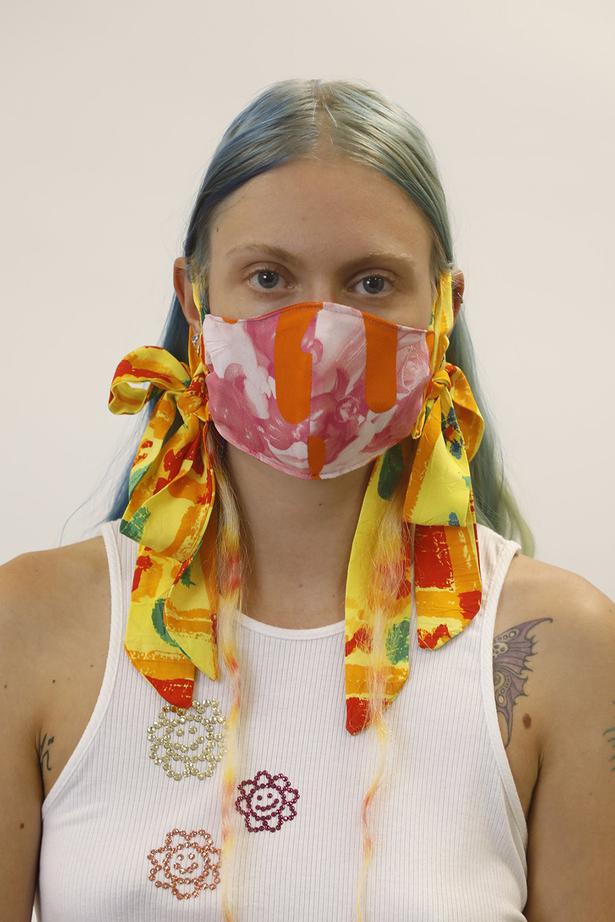 ANIMAL PLANET
While the idea of luxury being sustainable is contestable, there are hallmarks of luxury craftsmanship that encourage passing on knowledge and time-honoured skills in order to create limited products to cherish and pass down — items built to last.
Long a pioneer for real environmental advocacy, Tiffany & Co.'s popular Save The Wild collection recently reached a remarkable milestone raising a total of $10 million worth of donations to the Wildlife Conservation Network (WCN). Since launching in 2017, the collection in its entirety has donated 100 per cent of profits to the WCN who has provided critical funds for more than 450 on-the-ground conservation projects to protect elephants, lions and rhinos.
Funds raised have been allocated wherever the need is greatest for each of these three endangered species — from anti-poaching efforts to ivory and horn demand reduction initiatives — across their respective WCN. The charming sterling silver and 18k rose gold limited-edition elephant brooches are our favourites.
READ: The Renaissance Of Made-To-Order Clothes In New Zealand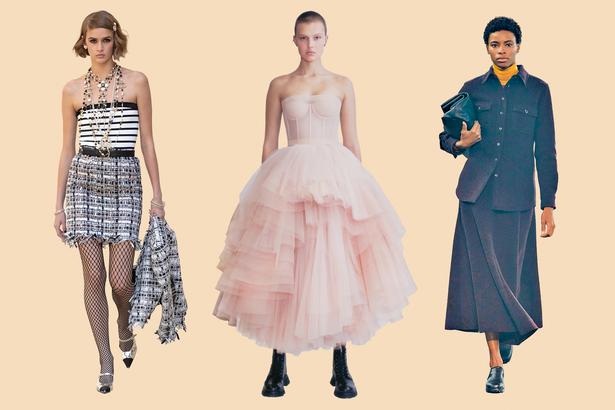 YOU SEXY THING
Who said sustainable dresses were dowdy? Here are three hot frocks that are kinder to the planet.
1. Maggie Marilyn 'Could Have Been Yours' dress $650. Maggiemarilyn.com
2. Molly Perkinsons 'Pip' dress $380. Mollyperkinsons.com
3. BW36174 'Anarchy' dress $1199. Bw36174.com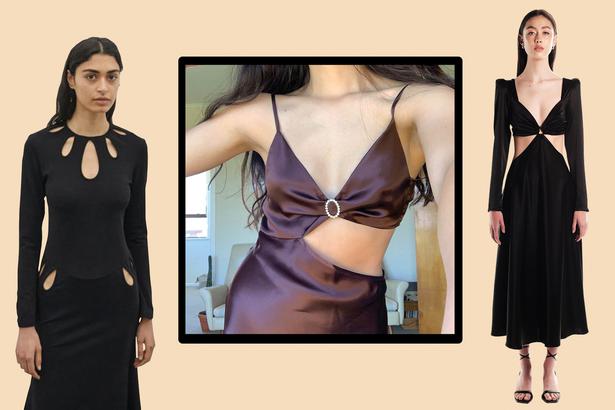 SIGN OF THE TIMES
How to be sustainable in the time of a pandemic? While masks might not be mandatory right now, if there's anything we've learned this past year of quick-fire lockdowns, it's be prepared.
If fashion as a form of self-expression is what gets you out of bed in the morning, brands like Collina Strada are here to remind you that you can wear a mask and not sacrifice the joy of dressing up. Collina Strada x Tomi Kono fashion mask $170. Collinastrada.com
Share this: