An Iconic Auckland Retail Space Celebrates A New Chapter
New Zealand's top fashion labels and artists team up for the T Galleria by DFS reopening during NZFW 2018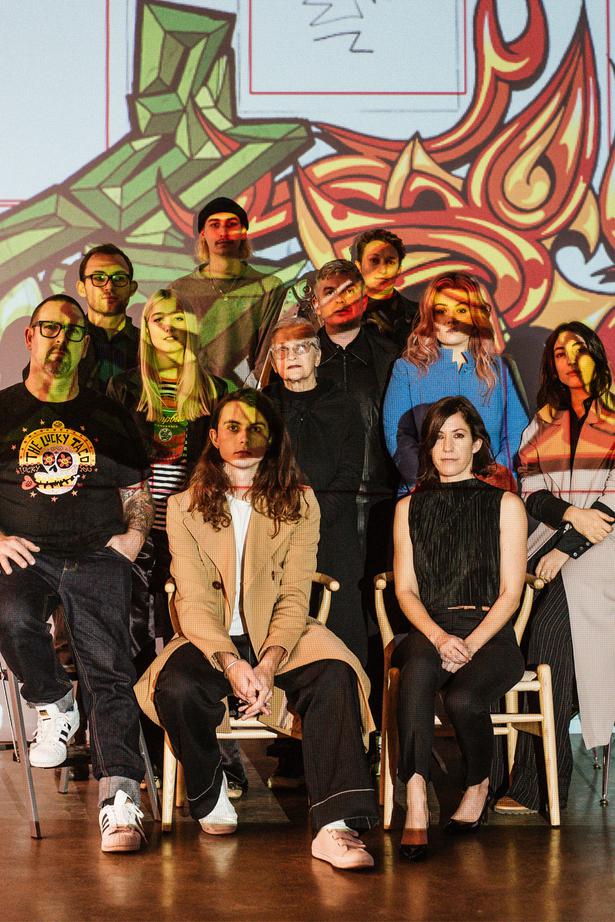 Friday Aug. 24, 2018
Auckland CBD isn't readily known for its classically designed heritage architecture, but Customhouse on the corner of Albert St and Custom St West is a fine example. The Victorian landmark registered by the New Zealand Historic Places Trust dates to 1889 and has undergone various facelifts over the years, with the latest renovations spearheaded by its current tenant T Galleria by DFS.
READ: Favourite Things: Artist Peata Larkin
To mark its slick renovations, T Galleria by DFS is teaming up with nine of New Zealand's top fashion labels for a special reopening event during New Zealand Fashion Week. "We are incredibly excited to showcase New Zealand's finest fashion design talent at T Galleria by DFS, Auckland," says Robert Calzadilla, DFS group region president Asia South. "Fashion is an integral part of our product assortment, and we welcome locals and travellers alike to experience an evening of glamour and excitement inside our newly renovated store."
The official reopening event on August 31 allows customers the opportunity to discover curated fashion pieces from labels Harman Grubisa, Stolen Girlfriends Club, Zambesi, Salasai, Maaike, Knuefermann, Benjamin Alexander, Kathryn Wilson and Wynn Hamlyn.
The event will also include a bespoke artwork by local graffiti artist Otis Frizzell, in collaboration with young artist Monty Collins and design studio Blink Boys, taking over Customhouse's historic spiral staircase.
READ: My Weekend: Graffiti Artist Aske
"I chose to include an element of Maori design and a healthy dose of graffiti art style, taking me back to my roots," says Otis. "I love the story of Rangi and Papa in Maori mythology and used that as the original starting point. Rather than me re-telling that story I have told a tale of human evolution. It's a voyage of discovery, with each element represented as a figure climbing the stairs."
The installation will be available for the public to view from September 1. 
• Clockwise from left: Otis Frizzell, Wynn Crawshaw (Wynn Hamlyn), Tim Slane and Andrew Slane (Blink Boys), Kayla Jurlina (show stylist), Liz Findlay and Dayne Johnston (Zambesi), Jessica Grubisa and Madeleine Harman (Harman Grubisa), Turet Knuefermann (Knuefermann), Benjamin Alexander.
Share this:
More Fashion / NZ Fashion Week 2018