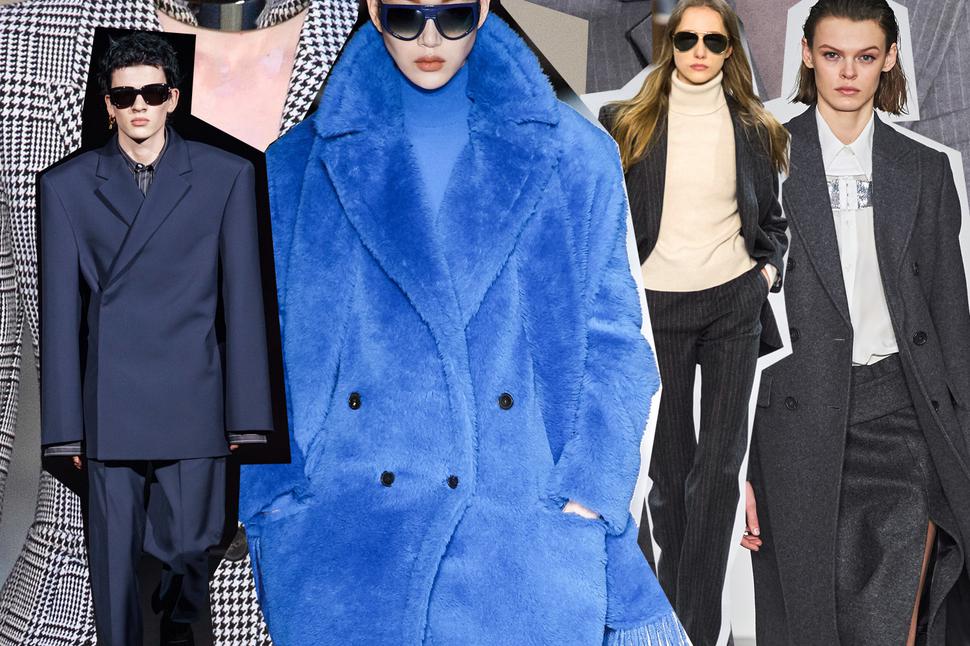 Executive Realness: Why Tailoring Is One Trend To Watch
Dan Ahwa looks to the recent autumn/winter 2019 fashion week month and finds slick suiting and tidy tailoring is one trend to watch
Tuesday March 19, 2019
So, let me try to help decipher the hundreds of fashion shows that took place at the recent autumn/winter 2019 fashion week month in New York, London, Milan and Paris.
READ: Why Wearing A Suit On The Red Carpet Is A Political Act For Women
The summary is there was lots of tailoring. Especially blazers and suiting for men and women.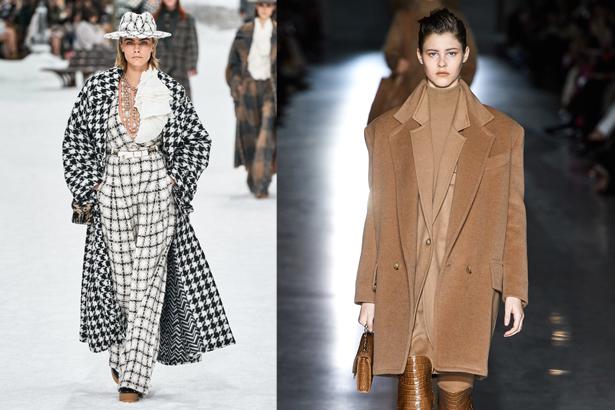 A little bit 80s; specifically the early 80s. You need only look at Hedi Slimane's latest collection at Celine for his riff on "old Celine" to get an idea; the kind of outfits once worn by bourgeois French women strutting down the Rue Cambon.
READ: Why We Continue To Love The Tuxedo 
One chic outfit in particular was a lesson in elegant styling — a woollen pinstripe suit layered over a cashmere roll neck sweater, accessorised with aviator sunglasses. If fashion trends are seen as a mirror of what's happening globally (miniskirts = buoyant economy! minimalism = recession!) then razor sharp tailoring should help you feel pulled together in a world trying to keep up with corrupt politics, global warming, dominating smartphones and bleak headlines.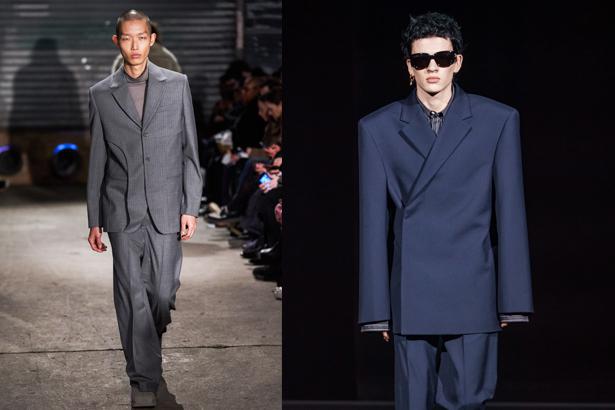 Sure a blazer isn't going to cure modern-day anxiety, but it may help you feel (for want of an otherwise overused word in fashion) "empowered". But that's the great thing about clothes; aside from the practical, they can be mood-enhancers too.
GALLERY: Work Wardrobe Essentials
Consider a slick wardrobe exemplified by the rigorous tailoring at Balenciaga; or the oversized blazers and splayed collars shown by London-based label Kwaidan Editions; or perhaps the broad shoulders and nipped in waists at Stella McCartney, as if plucked from Murphy Brown's wardrobe.
For something closer to home may I suggest a beautifully cut blazer from Juliette Hogan or Georgia Alice?
And you can't look past Helen Cherry's collection of sharp trousers. They're the business.
Share this:
More Fashion / The Latest