Taking a Stand Against Child Labour
Kate Sylvester, Ruby and Stolen Girlfriends Club are supporting a global initiative against child labour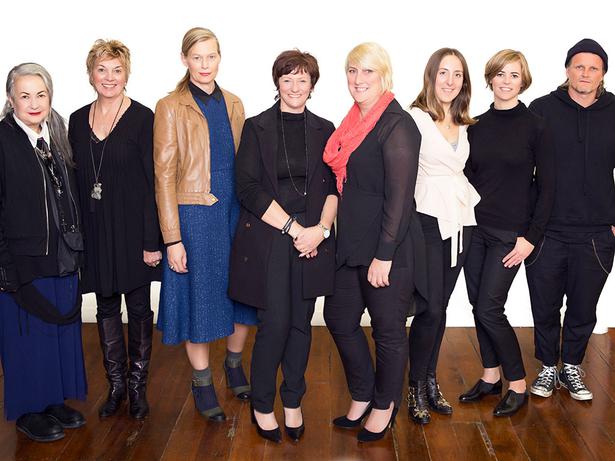 Friday June 12, 2015
It's one of the thorniest issues facing consumers today: how do you know if the coat, car or computer you've just bought was made, at some stage in the supply chain, by children? Unicef estimates that about 150 million children worldwide are engaged in child labour; in the least developed countries, nearly one in four (ages 5 to 14) work in hazardous conditions.
Now two New Zealand women have launched a global initiative to tackle the problem that is robbing children of their health and education. Child Labor Free launches today, on World Day Against Child Labour.
In partnership with Ernst & Young, the organisation gives accreditation to brands that do not engage with the illegal practice, often the result of kids living in poverty. Founders Michelle Pratt and Nikki Prendergast first became interested in the cause when developing furniture and importing toys for their New Shoots childcare centres.
"We thought, 'How do we know the products we're sourcing are not made by children for children?" says Prendergast, speaking at a launch event on Thursday.
Two years of research followed, during which time they developed the world's first global accreditation system to independently analyse supply chains for the use of child labour, looking at manufacturing, components and the sourcing of raw materials.
Although their initial focus is on fashion, their ambition is to work with brands from a range of industries including food, minerals, toys, household and cleaning products and technology. Qualifying businesses will be able to display a mark of certification allowing consumers to make an informed choice.
Pratt and Prendergast say the time is right for such a system given we're living in an age of transparency.
"Effectively, our approach is about enabling conscious consumerism," says Pratt. "In the same way that we have come to expect 'cruelty free' as an industry norm in beauty, or actively seek out 'organic' or 'free range' produce in our supermarkets, we believe that 'Child Labor Free' needs to become a globally recognised standard."
Unlike the tactics of some groups who have tried to combat this issue by naming and shaming brands, CLF says it works alongside businesses so they can stand behind the products they sell.
Local labels Ruby, Kate Sylvester, Stolen Girlfriends Club, Hailwood and Nom*d have signed on as pilot brands before CLF launches to consumers at New Zealand Fashion Week in August. It's early days yet but CLF is also in talks with "major global brands", says Pratt.
Whether consumers care enough to embrace yet another certification mark remains to be seen — likewise, businesses may have a rocky road ahead in terms of uncovering questionable practices. And what happens to the children if the labour is removed? Viva will have more on this topic in our issue out June 24.

• For more information, go to childlaborfree.com
Share this:
More Fashion / The Latest