Performer Taniora Motutere's Grooming Routine
This young choreographer and contemporary dancer likes to keeps it real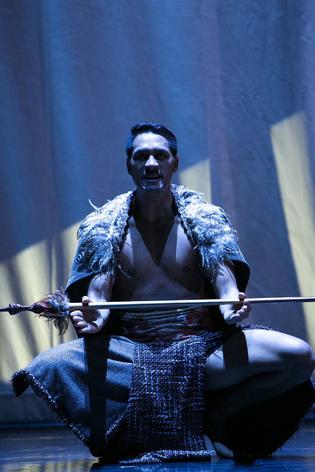 Taniora Motutere says he doesn't spend long on his morning grooming routine, but the talented performer who got his start in the iDentity Dance Crew has a good excuse. "I often have early training sessions, so it can often just be the basics. I'd much prefer to spend my mornings cooking a great breakfast."
When he has the time and the reason, he enjoys scrubbing. "I care about how I present myself. I have my own style and like to feel good and look my best when I go out."
The busy Aucklander is fresh off an appearance at New Zealand Fashion Week in the Russell Athletic show and has a role coming up at the Auckland Theatre Company. He also appeared in the dynamic Steinlager Tokyo Dry commercial.
The 22-year-old is a Bachelor of Performing Arts graduate of Unitec and has already amassed an impressive CV. Four years ago he won silver medals with his iD crew at the world hiphop championships for performance and choreography. Since then he has featured at arts and dance festivals, including with his own Out of the Box show; in choreographer Malia Johnston's Art of Colour work; and in Shel We, choreographed by Tupua Tigafua for the Pacific Arts Festival.
He danced in NZ Opera's Brass Poppies show last year, at both the Auckland Arts Festival and the New Zealand Festival. At this year's Auckland Fringe Festival he was in the Synthesis show by Momentum Productions and he has just recently finished a tour with Taki Rua Productions for the Tiki Taanemahuta show 2017 choreographed by Taanemahuta Gray.
In early October he will team up with Malia Johnston again in ATC's new work series The Navigators, which opens its 2017-18 season and marks the company's 25th anniversary. Her work, Moon, is a dance-theatre piece inspired by the night sky and methods of communication.
Taniora who will dance in Moon, says that being on stage so often is not why he likes to pay attention to his appearance. "That's just my personality, rather than my job." One work-related bonus, however, is that being a dancer means "I'm pretty comfortable with my body".
Going out routine
I look forward to getting ready for a special night out – thinking about what I am going to wear, what facial hair I will keep or remove, and of course extra effort with hair, cologne, jewellery etc.
Health and wellbeing
I love food and I like to eat great tasting and healthy food, without being obsessive. There isn't really anything that I won't eat, and I think home-cooked meals are the way to go if you can. If I'm eating on the run, I look for the healthiest options and luckily live near Dominion Rd and all of the great Asian food available there. I work out regularly at Habitat for Fitness. They have the best classes and programmes in Auckland that really complement my dance training.
READ: Where to Eat on Dominion Rd
Product approach
I tend to grab whatever is handy, which seems to work mostly. Expensive products are not a high budget priority for me.
Favourite fixes
I always use hair conditioner and a Red Seal herbal toothpaste and River Veda organic skincare/shaving products. My everyday fragrance is Calvin Klein Eternity for Men Summer cologne, but I'm still figuring out what I like and experiment with different colognes. I prefer body wash to soap and use wax for my hair.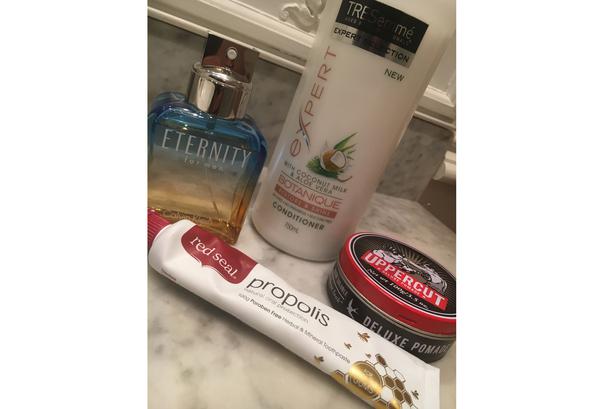 Barber or stylist?
Stylist! Vada has been taking care of my hair for the last few years and always keeps me looking fresh. I try to shampoo only every second day to stop my hair going out of control and always use a conditioner. I have a great hat collection to help me out on bad hair days.
Best look
I've never really thought about this, but I guess if I had to pick something it would be when I'm going for a night out with my partner.
Forgettable look
I had some pretty interesting hairstyles at high school and during my early days in iDentity Dance Company. Running out of hair bleach and ending up with orange hair wasn't quite the look I was after.
Views on grooming
It's totally up to individuals to decide how much time and effort they put into their grooming. I always try to make an effort, but we all have our off days. Have your own style and don't feel like you have to fit in to any particular mould – just do whatever makes you feel good.
Share this: