Taylor Swift's Kiwi Connection
And the other fashion news you may have missed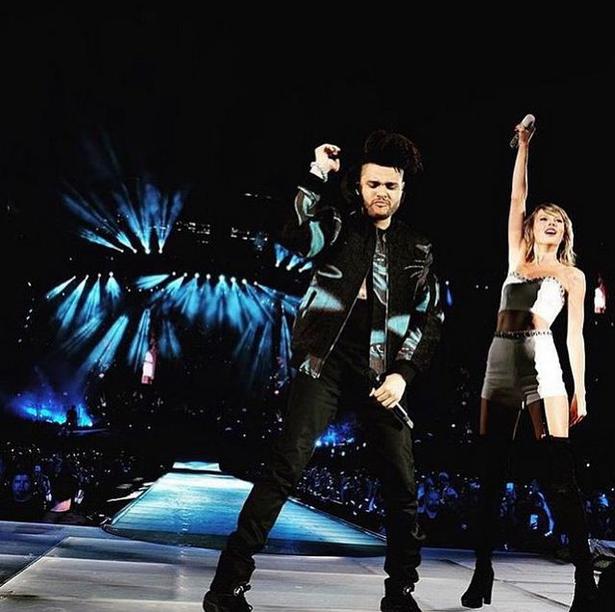 Wednesday July 15, 2015
1. Taylor Swift invited BFF Lorde on-stage at her concert in Washington D.C. yesterday, with the Kiwi superstar performing a duet of Royals. The previous night in New Jersey, Taylor had another Kiwi moment - sort of - with R&B singer and songwriter The Weeknd joining her on-stage wearing a bomber jacket by Stolen Girlfriends Club.
"We just paid him a hundred grand and then he wore it," jokes the brand's creative director Marc Moore. The jacket got into the hands of the singer through their friend Imogen Barron, an LA-based stylist who was working on The Weeknd's video for Can't Feel My Face. She requested pieces from Stolen Girlfriends Club's new spring collection to shoot, with the singer keeping a few of the pieces. "Imogen was like, 'he must really like the jacket if he wore it on stage'."
2. Lena Dunham is launching a weekly email newsletter featuring feminism, style, health, politics, friendship and more. Called Lenny, the actress, writer and all-round awesome person is working with her Girls colleague Jenni Konner on the project, described as "the email newsletter where there's no such thing as too much information". It's set to start in September.
3. Zambesi, Stolen Girlfriends Club and Juliette Hogan created exclusive dresses for Brooke Fraser's recent tour, with the pieces now available for auction. Each dress - Juliette's black lace gown, Zambesi's white column dress and Stolen Girlfriends Club's mesh mini - was made to fit the singer's baby bump, with each to be altered to fit the auction winner. Proceeds from the auctions will go towards Starship's Newborn Intensive Care Unit.
4. Model Cara Delevingne continues her push as an actress, with Paper Towns in cinemas now and the trailer for her next big role just released. Suicide Squad, set to be released in August, is based on the DC comics antihero team, and also stars Will Smith, Margot Robbie and Jared Leto; Cara stars as Enchantress. Watch the trailer here:
Share this: