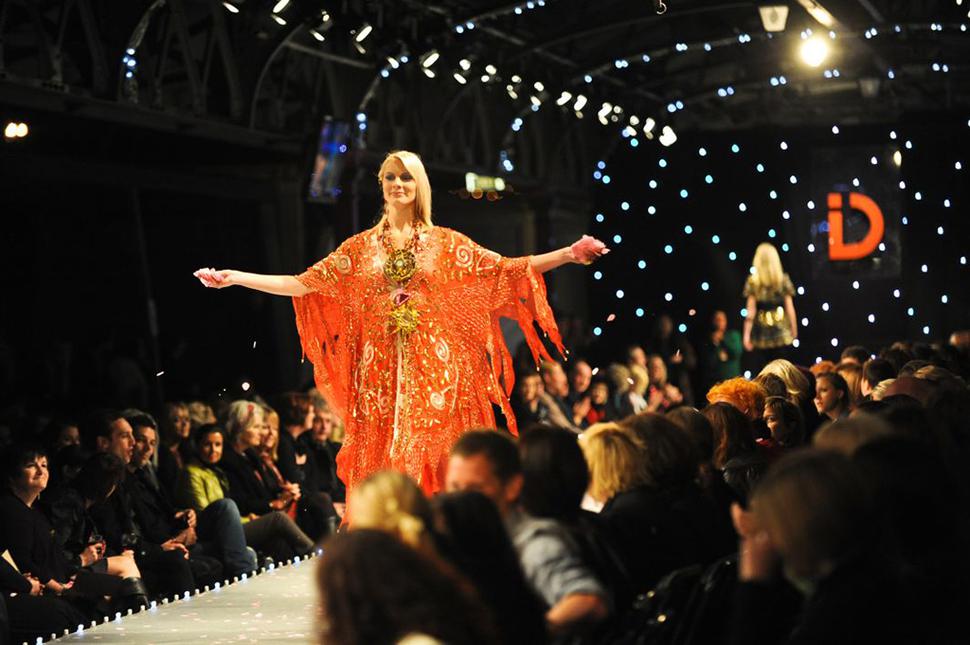 TBT: 15 Years of iD Dunedin
15 years and 15 memories: Susie Staley looks back on her time with iD Dunedin Fashion Week
Thursday Sept. 10, 2015
After 15 years at the helm of one of the country's top fashion events, iD Dunedin Fashion committee chairwoman Susie Staley announced last week that she would be stepping down from her role.
The sharp-witted Dunedin-based lawyer has contributed much to the event's survival, developing it from what was once a single night show at Dunedin's iconic railway station, to a week-long event that the city is proud of.
Staley takes us back to 15 of her most memorable moments:
1. 2001: The first Railway Station show. There was chaos, broken glass, spillages, an uneven catwalk surface along the platform — but a magical glittery salted catwalk. We knew we were on to something.
2. 2002: The collection "Antarctic Heroines" by Fieke Neumann — fantastic visually on the catwalk.
3. 2005: The inaugural International Emerging Designer competition in a marquee erected on the closed-off road through the Octagon. It was raining but, despite this, people who had no tickets stood outside trying to look in through the see-through parts of the marquee.
4. Our wonderful master of ceremonies over the years, John Campbell and Carol Hirschfeld. I remember John asking me once if his language was "too blue" for the audience in Dunedin? No never!
5. 2010: Zandra Rhodes, our first international guest designer (and judge), along with Andrew Logan (jeweller). Her show was spectacular, with smiling models dropping rose petals as they floated down the runway. Zandra and Andrew were fantastic guests who could not go unnoticed around Dunedin, with Zandra's pink hair and Andrew's sense of style. They were very giving with their time and nothing was a bother.
6. The rain one year (and one year only!). Our event manager Victoria Bunton and committee in high heels and all their finery mopping out railway carriages before the show.
7. The same year, finding out that the electricity had been out for most of the afternoon and therefore backstage was chaos — emergency generator had to be acquired, then part of our risk-management plan for subsequent years!
8. 2011: Australian guest designer and judge Akira Isogawa's public lecture. It was so popular he graciously repeated it immediately to another appreciative group.
9. 2009: The exciting show from World.
10. 2012: Hilary Alexander, Nicholas Huxley and Lutz Huelle (judges) sitting in the front row singing and clapping during the show (would not happen elsewhere Hilary said!).
11. 2013: Royal NZ Ballet dancers at Tamsin Cooper's show dancing down the railway station catwalk.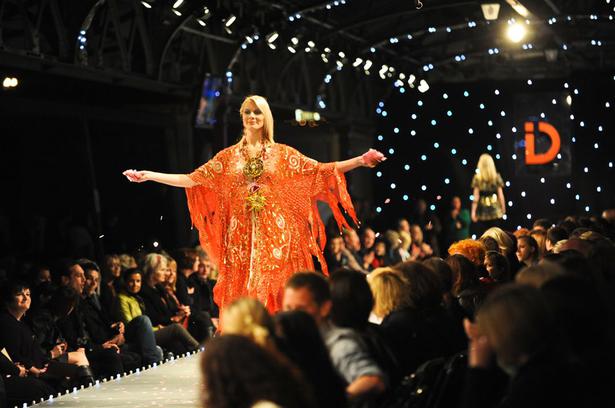 12. 2013: Milliner Stephen Jones was one of my most favourite shows. It's a rare treat to see some 35 hats from a rock star of fashion design. He and his team were incredibly professional and a pleasure to work with.
13. Club Couture lunches and being able to try on Stephen's hats — it made even the hardened fashion journalist swoon.
14. Mark Wilesmith (my husband) and his real contribution to the international aspects of the show and as MC of the Club Couture lunches!
15. The numerous people I have had the privilege to meet and work with as a result of iD — the designers, guests, backstage, event managers, publicists and of course committee members and sponsors.
iD Dunedin Fashion Week 2016 will be held from March 12-20, with tickets on sale in December.
Share this: