TBT: The Return of Cargo Pants
On the eve of the All Saints' new album release, we dissect the return of the cargo pant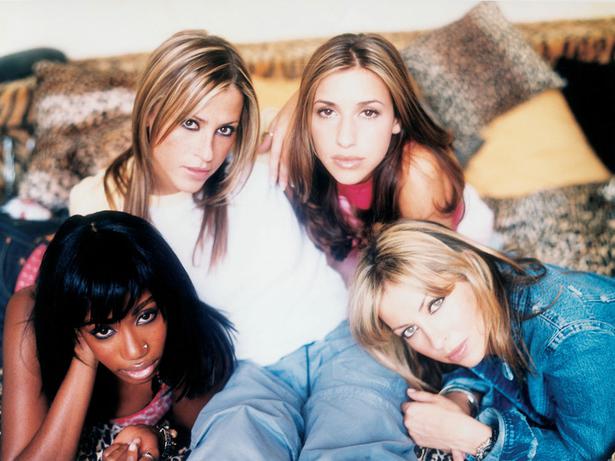 Thursday April 7, 2016
The All Saints are back, and, in a case of perfect timing (or yet more evidence of society's thirst for nostalgia), so are their famous cargo pants.
Although the utilitarian pants have been heralded as being "back" a number of times over the past five years, (particularly when Rihanna, Kim K or Gwen Stefani were seen in them), this time it's serious. At the recent autumn/winter shows, many designers, including Public School, Louis Vuitton and Maharishi showed camouflage and plain cargo pants, alongside other military looks.
They've been creeping back for the last two years, with Edward Barsamian of Vogue.com announcing the return of the "90s throwback" style in July 2014 on Gwen Stefani, and again (perhaps hoping for better traction this time) in June 2015 when they were spotted on Ashley Olsen. With the release of Ghostbusters this July, complete with bang on-trend utilitarian jumpsuits, it's safe to say the pocketed style is here to stay.
The Kardashians have long been supporters of the look – not always with great success - with cargo pants in their Kardashian Kollection in 2013, and different styles seen on each sister over the years. Kim famously wore a camouflage Faith Connexion pair early last year, later that year Kendall Jenner was seen in Ronny Kobo's sexy, laced-up look, while in September Kylie sported a baggy Supreme style.
The look never really went away for men (unfortunately in the case of the slouchy 90s kind), but pleasingly, there were slimmer styles by the likes of Maison Martin Margiela, Michael Bastian, Rick Owens and Michael Kors, who wears his "all the time" according to The Wall Street Journal.
For those who grew up in the 90s, the return of the oversized pants with their ludicrously large pockets may not be the best news. The pop star staple, seen on everyone from TLC and Kylie Minogue to Backstreet Boys, Christina Aguilera and of course the All Saints, was ubiquitous, worn with sneakers by day, a silky pair with heels at night.
But before you say "never ever", take comfort in the fact that this time around the pants are a little more referential, and accessorised in a more stylish way. The styles tend to be more flattering (providing you don't use the pockets) with many worn tapered or cuffed.
Not surprisingly, the All Saints themselves are leaving this trend in the 90s, sporting trousers of a blacker, sleeker variety at their latest performances and publicity outings. Their new album Red Flag is released tomorrow, see the video for the first single One Strike below:
Share this:
More Fashion / Trends & Shopping