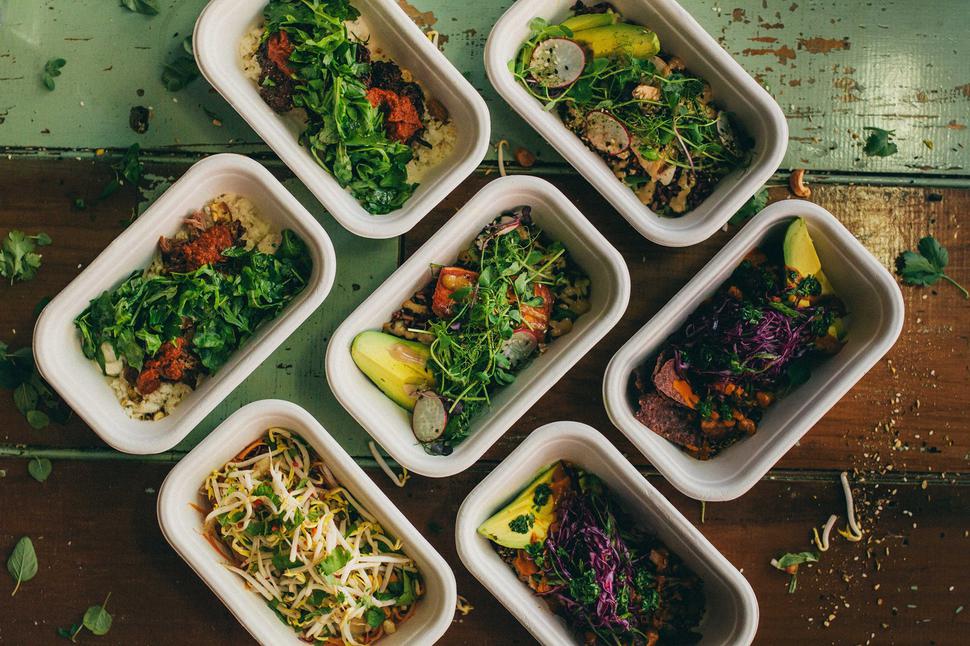 The Best Food on the Run
Whether you're running late or only have 10 minutes for lunch, these four spots will have you in and out in no time.
Monday Aug. 24, 2015
Misters
Taking inspiration from African, Jamaican, Levantine and Japanese cuisines, this inner-city cafe serves healthy seasonal produce with free-range pork, chicken, Wakanui beef, market fish or vegetarian options. All served in compostable bowls, Misters is perfect for when you need a quick, hearty meal.
— 12 Wyndham St, Auckland CBD.
Swansons
If you're craving a sandwich but you're too proud to down a sneaky six-inch from Subway, Swansons is the answer. Choose from the house menu, which includes classic egg, chicken pesto or the Grey Lynn (eggplant and feta), or make your own masterpiece. Each sandwich is wrapped in lunch paper and cut in half, so there's no need to worry about losing ingredients all over the footpath.
— Cnr Mills Lane and Swanson St, Auckland CBD.
Raw Power Cafe
This old favourite doesn't come with the bells and whistles of a trendy newcomer, but the fare never fails to impress. We always head for the salad bar, which offers delicious takeaway chickpea, potato and vegetable dishes, with a fresh squeezed juice on the side.
— Floor 1, 10 Vulcan Lane, Auckland CBD.
Little Bird
If you've been having a few too many tipples lately, lunch from Little Bird is your necessary health kick. With takeaway raw carrot wraps, kale salads and an assortment of juices, these unbakeries are an ideal accompaniment to fashion week.
— 14 Customs St, Britomart, 385 New North Rd, Kingsland, Cnr Summer St and Ponsonby Rd, Ponsonby.
Share this: