The best menswear at Fashion Week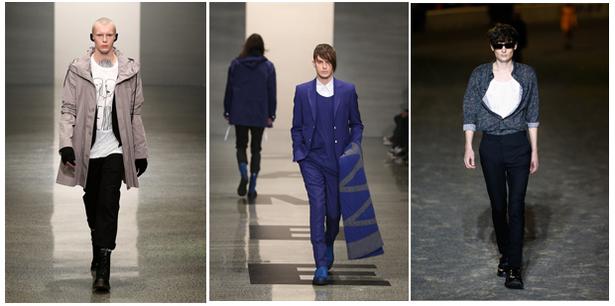 Monday Sept. 1, 2014
There's wasn't a lot of menswear at New Zealand Fashion Week this year, but for what was there it was black, black...and more black. A favourite national fashion colour, there was no shortage of it in the shows last week.
NOM*d kicked off the week with a show featuring seven drummers lined along the runway wearing black balaclavas. The handing out of earplugs on arrival was a foreboding of the decibels to come. The only male model in the show cut a noticeable swath on the runway with ears painted black, a khaki long hoodie jacket, and black skinny jeans. A dark colour palette collection set the tone for the rest of the week.
Over at the Underground show-cum-exhibition, Blue Blank by Clara Chon's edgy Mad Max-inspired leather harnesses had an aura of tough surfer boy chic; Jason Lingard channelled a dark goth; Jimmy D by James Dobson featured oversized black silhouettes while THPRKS' marble print fabrics were accessorised by very au courant black Birkenstock Arizonas.
Leave it to Stolen Girlfriend's Club to nail choreography and drama with their incredible off-site show at Western Springs.
As the theme music from Twin Peaks played as guest were seated, we were transported to a very grungy early 90s vision of Pacific Northwest youth with motor cross leggings, plaid coats, mountain-printed sweaters and long hair. With the track as runway, and Mini Cooper headlights and smoke machines providing the prerequisite mood lighting, the scene was a set for a stellar show.
More black at Zambesi, this year celebrating their 35th anniversary with a show entitled XXXV. Starting (fashionably) late to Queens' Flash Gordon, the strong, largely black and electric blue collection cemented Zambesi's position as a major New Zealand fashion force to be reckoned with. A standout piece was a black Nehru-collar peacoat and also the shawls emblazoned with the anniversary XXXV motif. Buzzed hair with long floppy tops channelled early 90s Morrissey.
At the Miromoda group show, presented by The Indigenous M?ori Fashion Apparel Board, Hohepa Thompson and Massey Williams showed strong looks that bordered on militant.
Kate Sylvester closed fashion week with a beautiful, gorgeous bang. Inspired by Donna Tartt's The Secret History, Sylvester's spin on Vermont collegiate chic included a few male models wearing looks from the womenswear collection.
This was hardly drag; rather a playful twist accessorised by Addidas Stan Smith trainers which are an iconic classic of yesterday, today and tomorrow. And not a black look in site.

See Andrew's pick of stylish men at NZFW: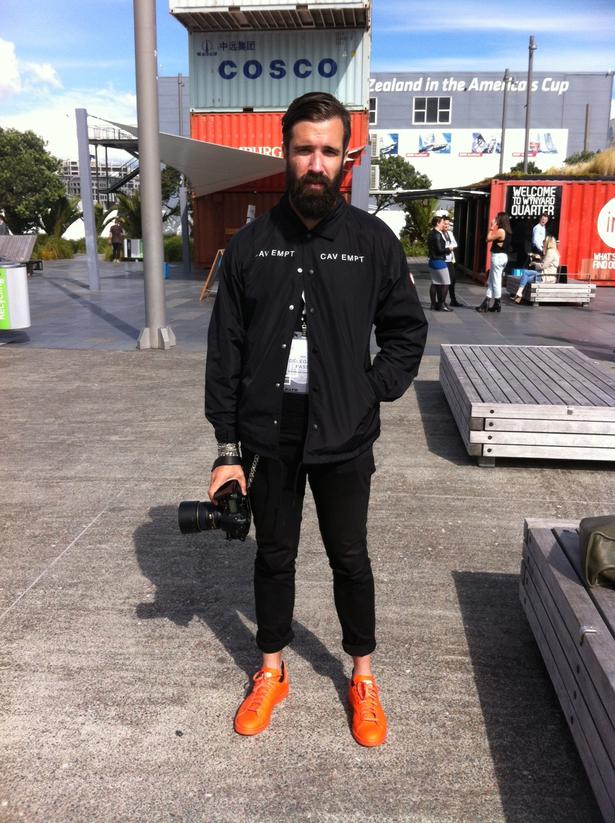 ADAM KATZ SINDING
What are you wearing?
CGS T-shirt, Cav Empt jacket, Acne jeans, Adidas by Raf Simons trainers, Chrome Hearts wallet chain, Werkstaff München bracelets.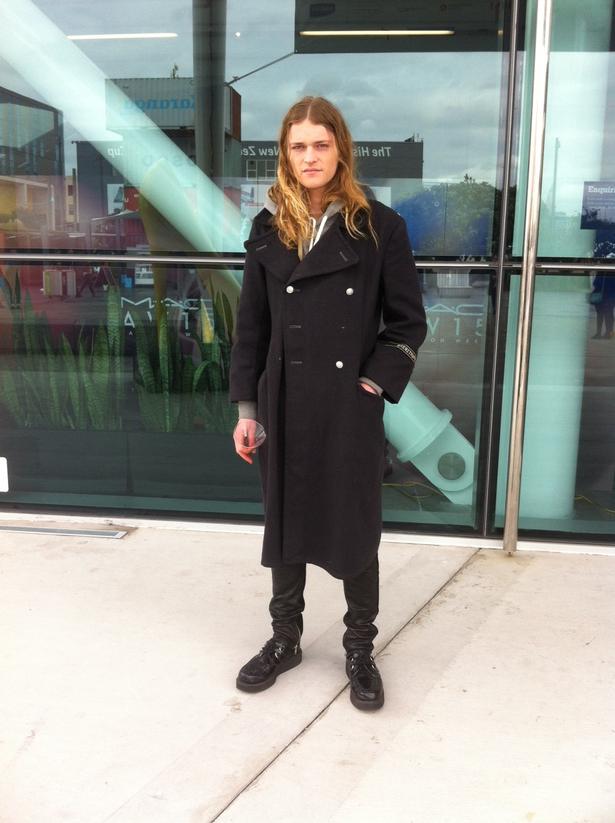 JASPER SEVEN
What are you wearing?
Vintage German border guard trench, AS Colour hoodie, Stolen Girlfriends Club pants.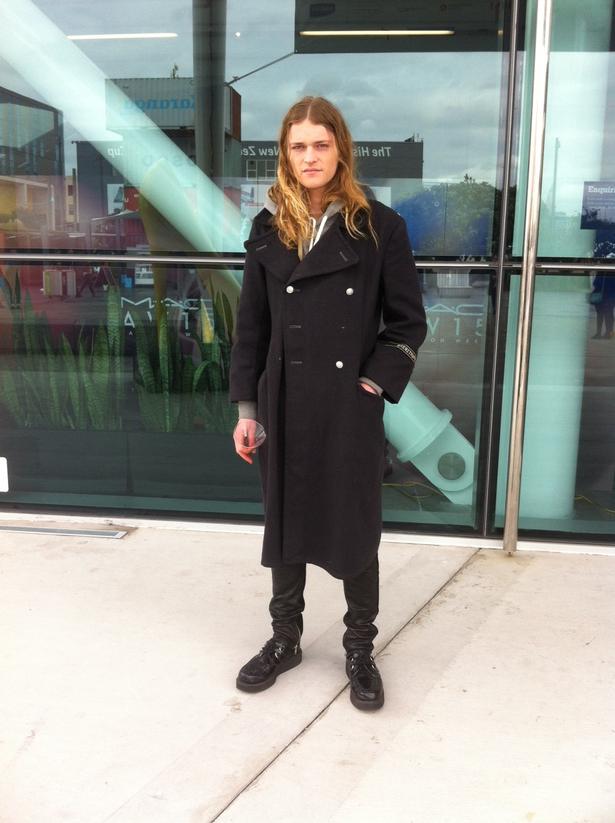 LIAM GREY
What are you wearing?
Bassike jeans and T-shirt, Odeur white shirt, ASOS camel peacoat.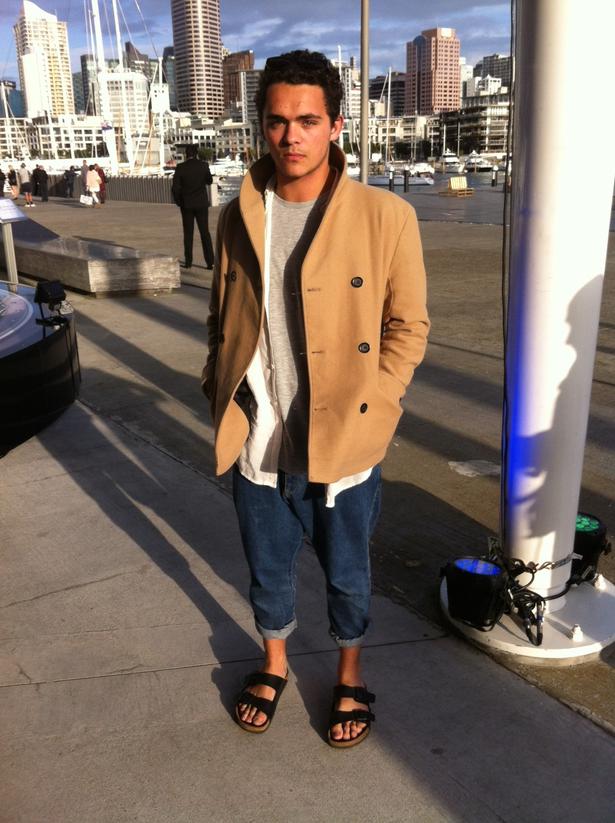 DARRAGH SHEPPARD
What are you wearing?
Everything by Lela Jacobs, with a Vivienne Chow wrap, NOM*d socks.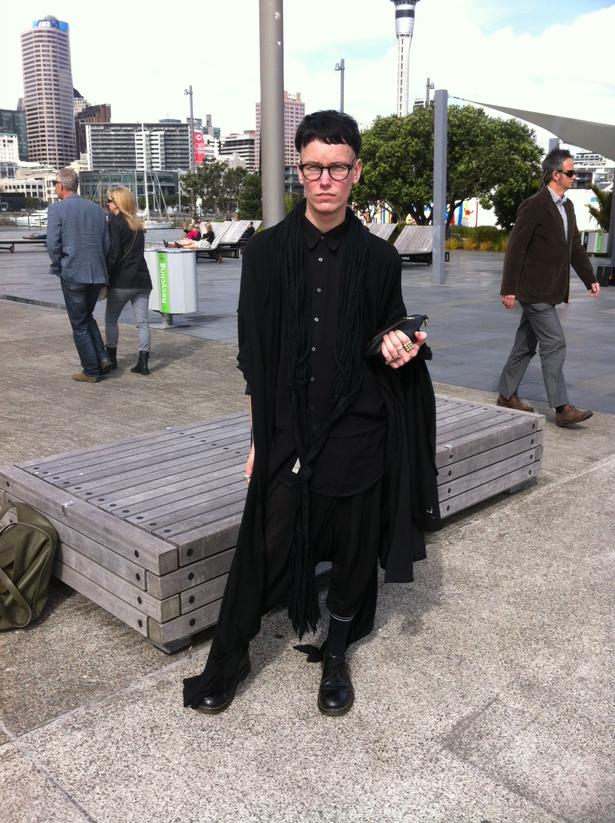 BRANT FRASER
What are you wearing?
Kenzo jumper, Stolen Girlfriends Club denim jacket, Acne jeans, Ksubi boots.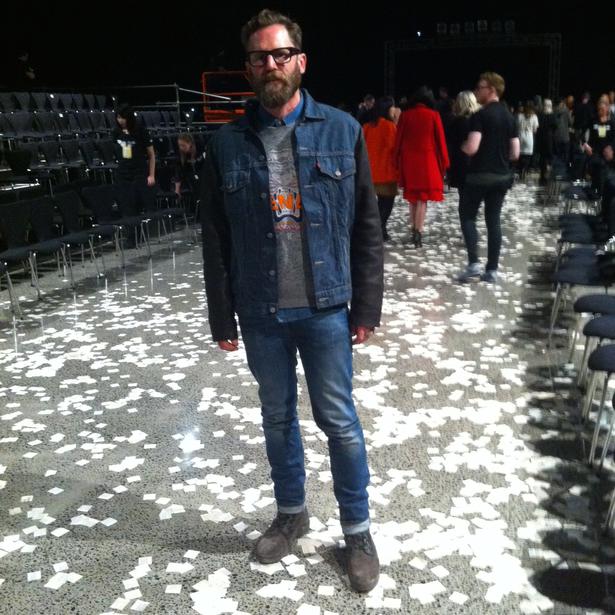 JEFF NICHOL
What are you wearing?
Stüssy jacket I've customised, and Chronicle jeans.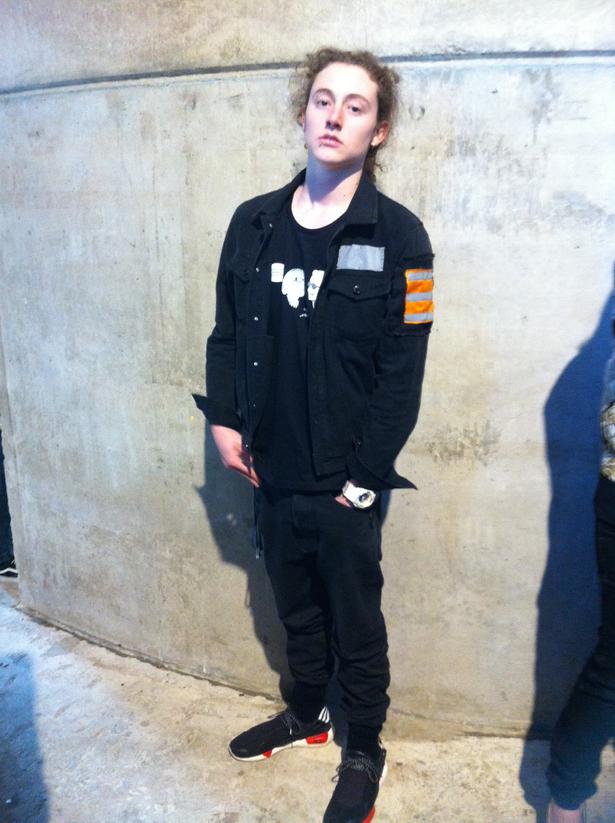 JASSHER CLAYTON
What are you wearing?
Chronicle of Nero jacket, Jimmy D top, Lela Jacobs shorts, and Stolen Girlfriends Club necklace.

* Read Andrew Glenn's Manifesto column in Viva each month.
Share this: