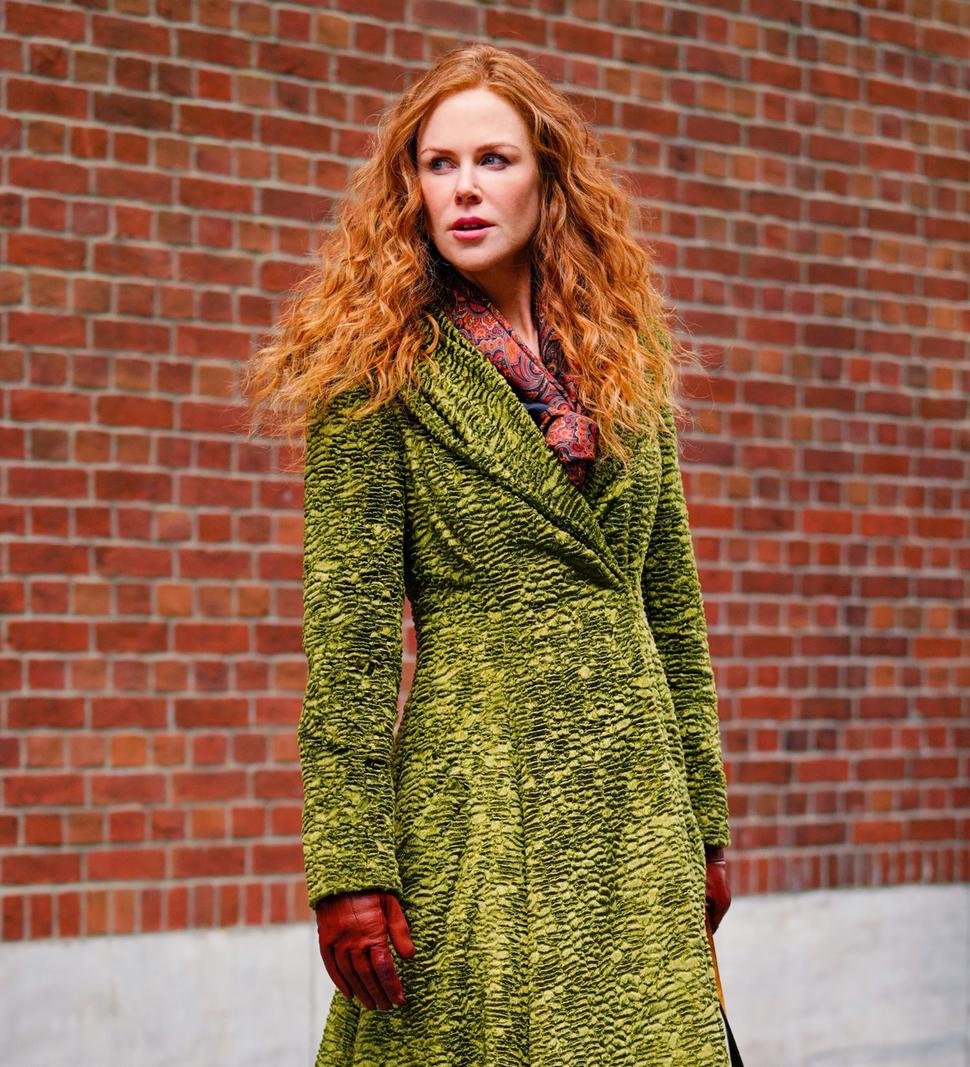 The Story Behind Nicole Kidman's Boho-Chic Costumes In 'The Undoing'
In several ways, Neon's latest show 'The Undoing' could be viewed as an East Coast version of the Emmy award-winning show, 'Big Little Lies'
Friday Oct. 30, 2020
A new drama series arrived on Neon on this week, The Undoing, from Big Little Lies screenwriter David E. Kelley and Danish director Susanne Bier.
In several ways, The Undoing could be viewed as an East Coast version of the Emmy award-winning show - set among the Manhattan private-school set instead of on the beach-side school run in Monterey, there are judgmental mothers, marital dramas and a murder mystery to solve. Plus it stars Nicole Kidman. Sound familiar yet?
READ: The Big Little Lies Style Guide: Inside The Cast's West Coast Wardrobe
But the New York winter setting defines The Undoing as a darker chiller thriller. Sky Atlantic's six-part adaptation of Jean Hanff Korelitz's 2014 novel You Should Have Known follows therapist Grace Fraser (Kidman) as her husband Jonathan (played by Hugh Grant) becomes the prime suspect in a brutal murder case.
Nicole Kidman and Hugh Grant play a couple who are accused of a brutal murder. As such, the sunny, designer outfits which we came to expect from the beach house-living cast of mothers on Big Little Lies translates into something altogether grittier in New York.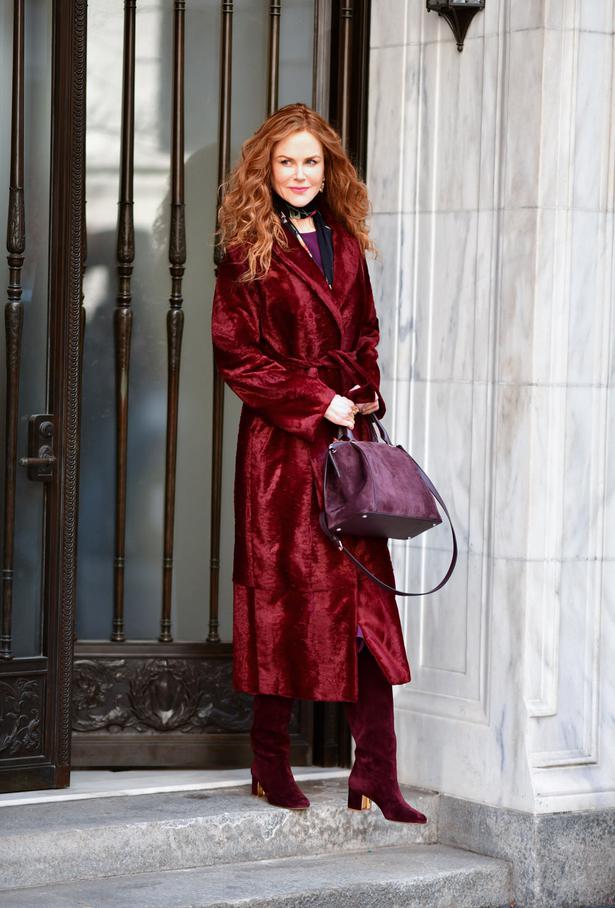 Danish costume designer Signe Sejlund has curated a Seventies-tinged wardrobe for Kidman's character, Fraser, and she amps up the bohemian theme further by clicking and clashing her outfits with her curly red hair (a throwback Kidman's own signature style in the 1990s).
Many key plot twists take place outside in front of the school gates, on the streets, or in Central Park, meaning that Fraser's bold coats are a focal point. In one tense school pick-up scene the character wears all-red tones, delivering visual harmony with the hair as well as the seasonal autumnal hues.
In another, a vintage green velvet coat is offset with burgundy suede boots and a tan suede tote bag - a colour palette which again plays perfectly with the hair. The longline length on that coat is important too; it covers up the knee pads which Kidman is wearing underneath, ready to perform a stunt.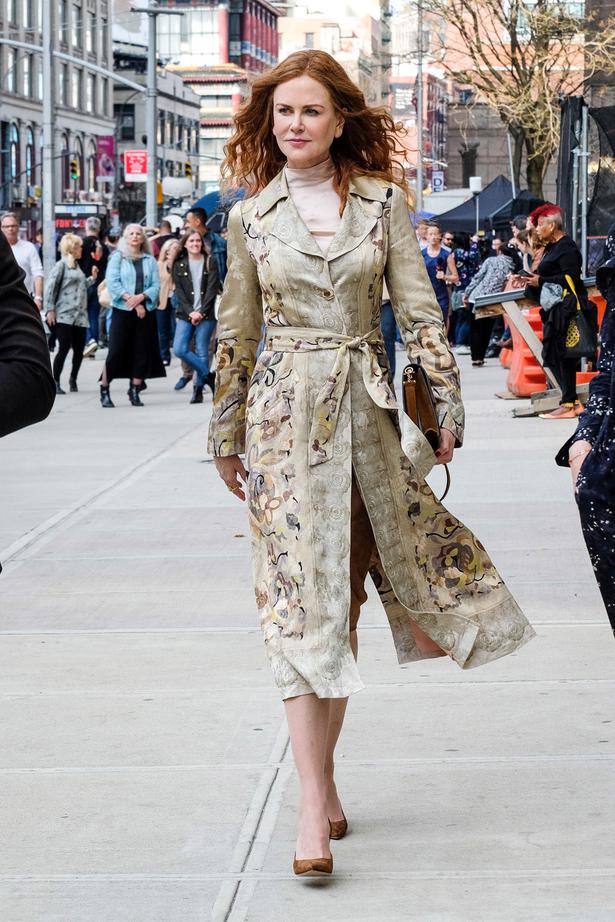 Scarves become an important device in this series; Fraser loves a floral or paisley printed necktie, and wears an apple green pussy-bow blouse dress in early scenes. However, the knots on the clothes unravel as the character does.
Filmed in March 2019, Sejlund pulled the majority of the clothes worn by both Kidman's character and the other Manhattan mothers from the autumn 2018 and resort 2019 catwalk collections.
There are outfits from Max Mara (another school gates look) and paisley prints by Etro. A highlight in the first episode is when Fraser, before her glamorous life falls apart, attends a gala for her son's private school with her husband, wearing a pleated metallic gown from Givenchy's resort 2019 show.
Watch: Trailer for The Undoing
That is a costuming wow-moment, certainly, and Sejlund has a history of pulling those off. Previously, the Copenhagen-based designer worked on Elizabeth Debicki's sexy evening wear wardrobe in The Night Manager.
But it is the coat-and-boots combinations in The Undoing which are the most relatable and which could provide a relevant styling tip to take away for real life. If it's freezing outside, a great statement coat will hide all and any sins beneath it.
Share this: