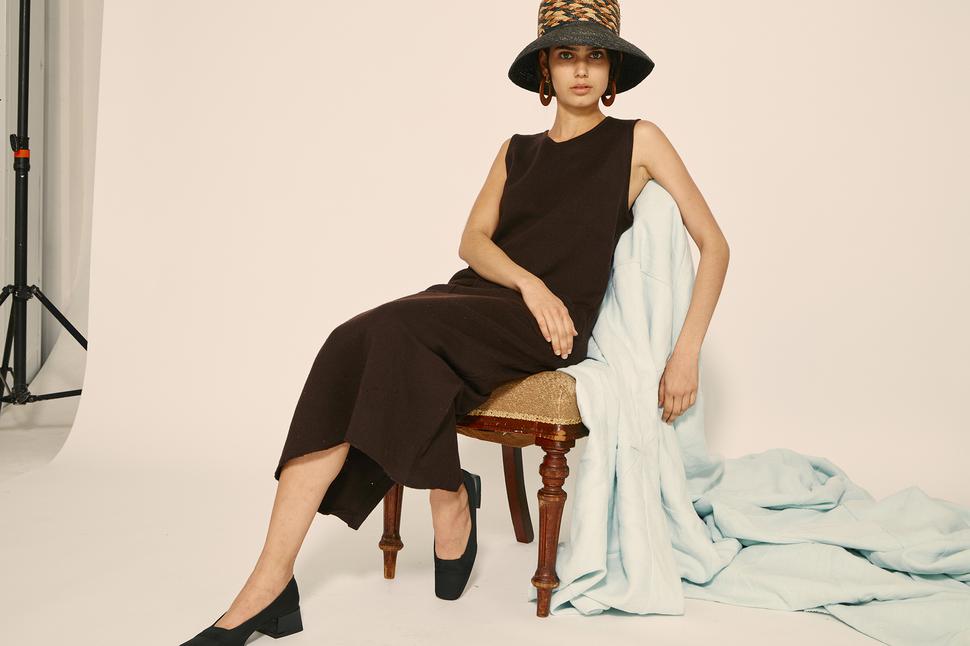 The Brands Fashion Insiders Wear
Add something new to your wardrobe with these designers to watch
Wednesday Aug. 19, 2015
THE MERCANTILE
Friends Paris Mitchell and Georgia Cherrie launched The Mercantile in June, and have already established it as a leader in the online vintage space. The focus is on high-end vintage with a retro, minimal aesthetic, and the pair also have a collaborative line of basics.
HARMAN GRUBISA
They recently opened their first store in Ponsonby, and for a brand that only launched this time last year, friends Madeleine Harman and Jessica Grubisa have achieved an unparalleled amount in a very short time. They create highly sophisticated clothing, establishing Harman Grubisa as a cool and coveted brand. They make their NZFW debut next week.
LUCILLA GRAY
Showing at NZ Fashion Week for the first time next week, Wellington-based Lucilla Gray is just two seasons in but showing promise with her striking digital prints and conceptual silhouettes.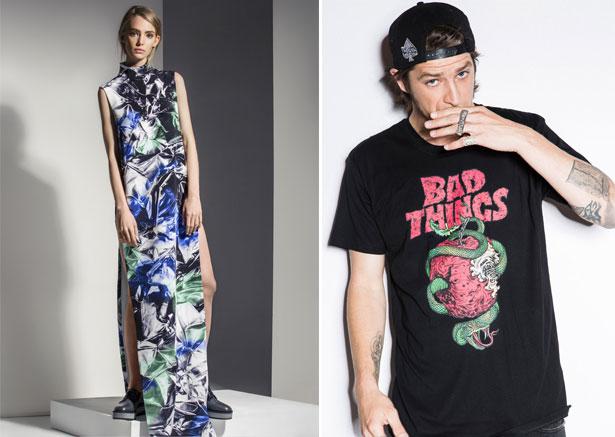 BAD THINGS APPAREL
Bad apples, swamp things and electric rabbits are some of the prints from this Raglan-based brand, described as "badass streetwear with a metal, skate and comic-gore flavour". Maki Nishiyama works alongside Mala Brajkovic, a former designer of her namesake brand, and Vinnie Woolston, a model and the new face of Yves Saint Laurent cologne La Nuit de l'Homme.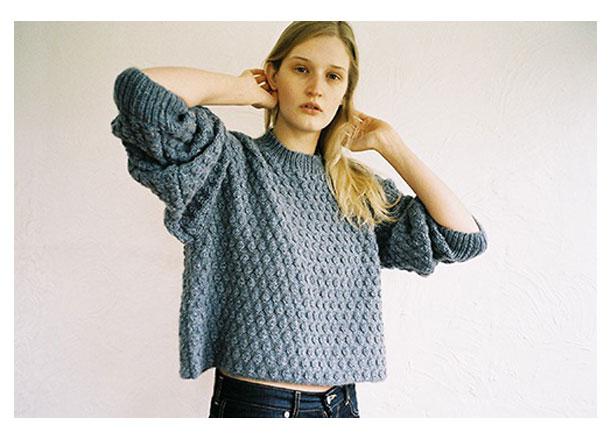 HARRY WERE
A photographer who shoots on film for the likes of Scotties and Lonely, Harriet also sells a small selection of one-off hand knits ushing high quality yarns, that tend to sell out almost immediately.
WYNN HAMLYN
Womenswear designer Wynn Hamlyn Crawshaw launched his New Zealand-made mainly merino knitwear brand in March. He has been doing striking things with wool, including a needle-felting technique, and will be showing on the runway at NZFW as part of the Choose Wool show.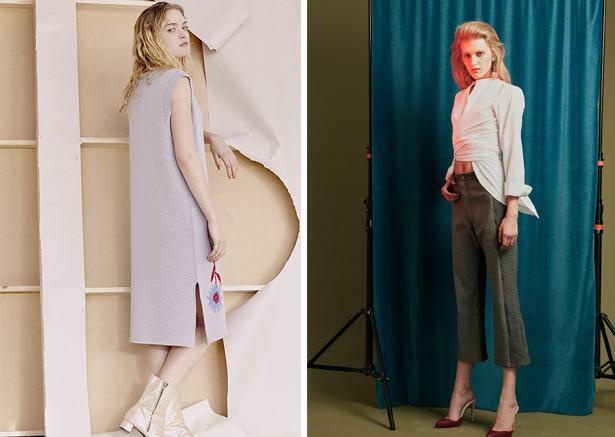 Wynn Hamlyn (left) and Eugenie (right).

EUGENIE
One of New Zealand's most exciting new designers, Liz Wilson, formally established her brand last year when she opened a store just off Ponsonby Rd, producing extremely limited edition pieces with a mature point of view. The former design assistant to Karen Walker had produced textile prints for other designers in the past, with her own line becoming known for its interesting silhouettes and expert tailoring.
Share this: