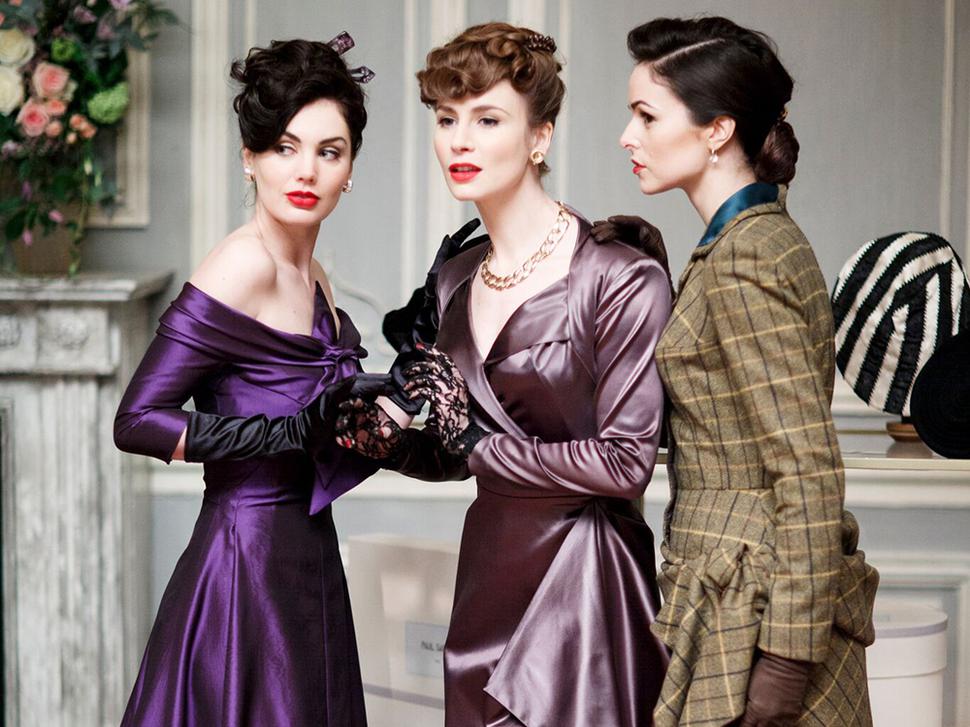 Inside The Wardrobe Of The Collection, TV's New Best-Dressed Series
French costume designer Chattoune talks crafting haute couture costumes for this glamorous new show
Friday June 8, 2018
It was an outrageous moment in fashion history. With cinched-in waists, bust-enhancing necklines and flaring A-line skirts, Christian Dior's debut collection in 1947 Paris took revenge on drab wartime clothing.
"It's quite a revolution, dear Christian! Your dresses have such a new look!" said the then editor-in-chief of American Harper's Bazaar, Carmel Snow. At that moment a star was born and poverty-stricken Paris was crowned capital of haute-couture.
READ: How Lady Bird Dressed to Win Five Oscar Nominations
A much-anticipated TV series, The Collection, which premieres here June 18, captures all the grit and glamour of the post-war era and has already been compared to the highly successful Mad Men for its transportational costumes and set design. The drama, set in 1947, follows a fictional Parisian fashion house, run by the clashing Sabine brothers, who are desperate for fashion empire success... and to cement the city's status as a fashion leader.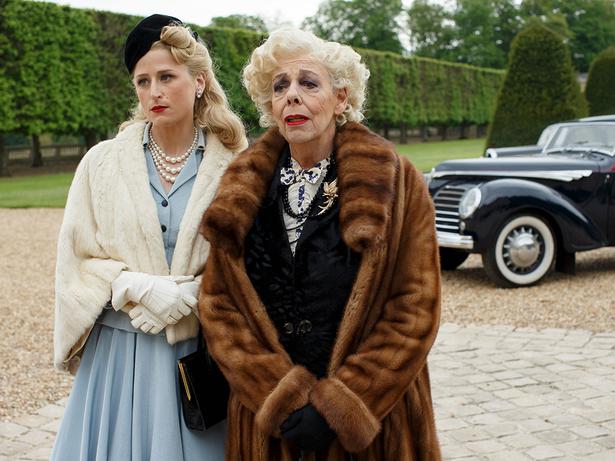 The drama, set in 1947, follows a fictional Parisian fashion house. Photo / Supplied

While Mad Men glimpsed into the advertising industry of the 1960s, this period in fashion has hardly been seen on screen before, says its Cesar Award-nominated costume designer Chattoune, who worked alongside her partner Fab to create 40 custom designs.

Yet it was a time of revolutionary collections from all the big fashion houses, she says. "After austerity, they wanted glamour and for women to be feminine again. The dress was very masculine and restrictive during the war period. It brought French fashion back to number one."

READ: Fashion Designers Who Became Directors

In particular, Dior's opulent New Look collection radically changed how women could now dress. "To create the New Look, they really went back and were inspired by 18th-century dresses and all those volumes," says Chattoune. Its debut, however, caused a stir among penniless Parisians.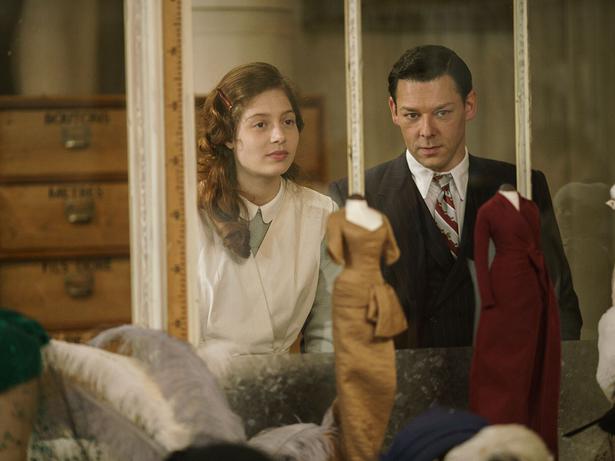 Chattoune took inspiration from several 1940s designers, including Balenciaga, Pierre Balmain and Jacques Fath. Photo / Supplied

"He used as much fabric in one dress that people could have dressed a family with. It was so shocking for people who still could not afford anything. As always, after a war, people need food and clothing and in Paris, which was, at the time, already a city of fashion. They had to save everything but especially the amount of fabric they were using."

The iconic designer was a large influence, but the team wanted to avoid exact replicas. "We kept the idea of the volume at the time, but never copied his dresses."

Instead, taking inspiration from several 1940s designers, including Balenciaga, Pierre Balmain and Jacques Fath. Their moodboard was collated by searching through the fashion public library in Paris.

"We spent days collecting pictures, and with the books we have in our own library, we collected almost a thousand documents." They also went on a whirlwind renting spree in Italy, England and France to hunt down clothing for the extras.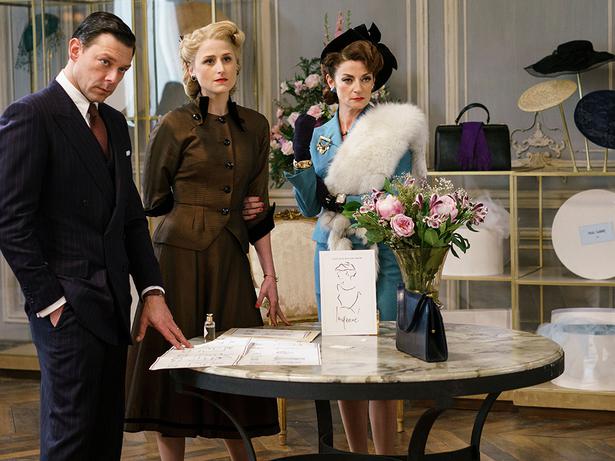 It took four months to craft the wardrobe of some 40 custom-made designs.. Photo / Supplied

It took four months to craft the wardrobe, and each character had their own look and story to tell, says Chattoune. For the business-driven Paul Sabine (played by Richard Coyle), his impeccably tailored look came straight from the muse of Balenciaga. As for the younger and rebellious sibling Claude (Tom Riley), the creative genius behind the fictional label, a brown leather motorbike jacket exact to the period was made.

Most of the costumes were hand-crafted in haute-couture precision, says Chattoune, referring particularly to the wedding dress that used about 60 metres of fabric. "It was so heavy that the model couldn't wear it for too long! With all the petticoats and circles. Also, the waist had a corset so it was painful to wear. That is the reality of the period, though."

READ: How 'A Wrinkle in Time' dressed Oprah, Reese & Mindy

Paris-born Chattoune, who's also designed for Jan Kounen's Chanel & Stravinsky, L'Oreal advertisements and a Janet Jackson music video, says The Collection is her favourite project to date. The passionate garment maker favours a red double-laced satin dress worn by seamstress-turned-model Nina (Jenna Thiam) to a run-down vegetable market.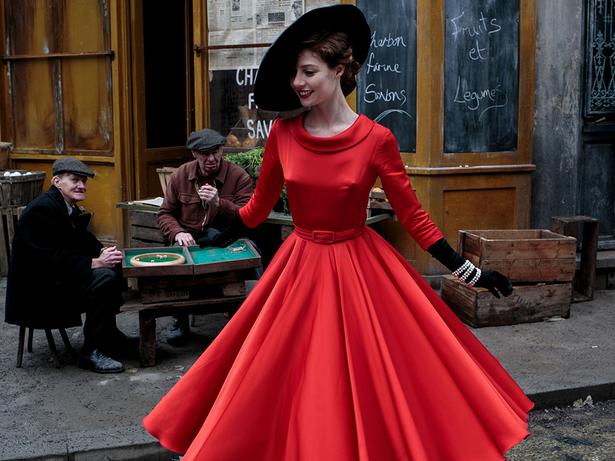 Chattoune picks this satin red dress as her favourite from the series.Photo / Supplied

It's just one of the scene-stealing costumes juxtaposed against the backdrop of shabby Paris, which stitch in the story the romantic spirit of the time.

• The Collection will premiere Mondays from 18 June, 9.30pm UKTV SKY Channel 7
Share this: