The Conscious Dresser: Damaris Coulter of Coco's Cantina
The restaurant owner and expert thrifter shares her opshopping secrets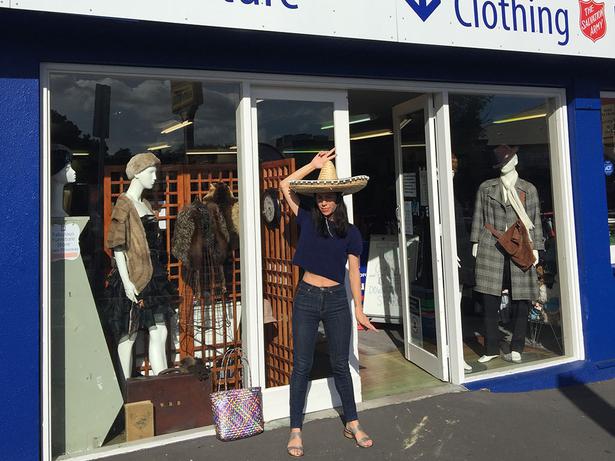 Tuesday April 21, 2015
Each day this week, in the lead up to Fashion Revolution Day 2015 this Friday April 24, we will be profiling women who dress with intent.
One of Auckland's friendliest restaurateurs, Damaris Coulter is also one of the most stylish - with a thoughtful approach to dressing that reflects that of her restaurant Coco's Cantina, with its engagement with the surrounding K Rd community.
Last year, the co-owner had a "sustainable year", where she only bought New Zealand made and designed or second-hand; something she is trying to continue. Follow the restaurant on Instagram and you'll often get a peek at some of Damaris' opshopping trips, in and out of Auckland. She shares some of her secrets, with her top five opshops in Auckland.
Habitat for Humanity in Otara is amazing, the staff are super helpful and they all seem to really want to be there. The shop itself is organised and always has great bric-a-brac, furniture, fixtures, household goods and clothes. Perfect one-stop shop for students filling their flats and the opshop is only one part of what they do, check out habitat.org.nz for more on their great work.
The church shop in Ben Lomond Cres in Pakuranga. Set in a factory industrial area it has some great treats, an always good and organised selection of clothes (especially dresses) shoes, bags, household goods, fabric and vintage dinnerware.
St David's opshop in Khyber Pass is an all-time favourite, I did a short stint volunteering there before Coco's went crazy busy. It's the perfect old-fashioned opshop, nothing flashy, still lovely oldies volunteering, a good mix of old and new clothes, linen, shoes and good house basics.
The Salvation Army on Dominion Rd, near Vinyl cafe, is my weekly local. They have always got something on special and their staff are friendly, plus they always have a great window display. This one is perfect for shoes, clothes, kids stuff, crockery, furniture (with a delivery option) and winter goods (raincoats etc).
The opshop next to the lawn mowing shop on Onehunga Mall Rd (St Vincent's de Paul?) is a old favourite from when I first flatted down the road from it. They are a little more expensive than some of the others, but they have a great selection of vintage, scarves, jewels, cameras, kids stuff, furniture, men's suits, shoes and bags, plus lovely oldies who don't suffer fools running the show.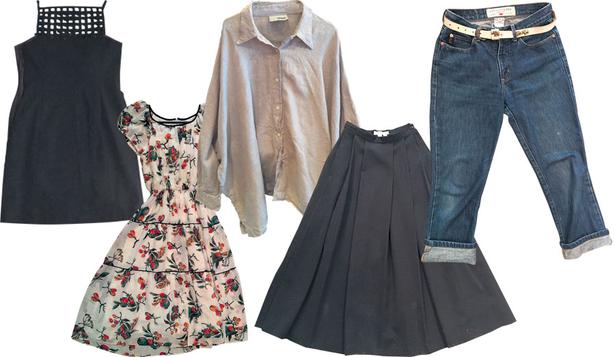 TOP 5 OPSHOPPING AREAS
1. Glen Innes shops, where there are five within a stone's throw, all varied but awesome.
2. Panmure has the Sally Army and the Dove shop which are both great.
3. Paeroa, if you take a weekend drive, has great vintage dress shops, antique and opshops in one street.
4. If you are heading out of town North, Wellsford has three great opshops.
5. Kaitaia is my all time favourite because we grew up there and my nana use to volunteer in the opshop. There's a great selection, one being at the Kaitaia dump. One man's junk is another man's treasure.
Share this: