Label to Know: P.E Nation
We talk to Pip Edwards, the Sydney-based co-founder of hip new activewear label P.E Nation
P.E Nation is the freshest athleisure label that you need to know about. Co-founder Pip Edwards is an Australian fashion veteran, having designed for Ksubi and Sass & Bide and the design director for the Australian store General Pants, and has joined forces with former-Sass and Bide designer Claire Tregoning to launch the new brand. Taking inspiration from their own active, beach lifestyles and a mutual obsession with tomboy fashion, the brand is targeted to multi-tasking women – with technical qualities and a retro streetwear feel. We talk to Bondi local Pip Edwards, who shares her favourite Sydney spots, the advice she'd give her 20-year-old self, and how she got started in fashion.
Why did you decide to go down the athleisure path?
I'm a super active person and I think a lot of active brands claim to be multi-purpose gym to street wear, but we actually do it. It's not a trend, it's a lifestyle choice. Women are wearing activewear day-to-day and we wanted to offer them more than just gym gear. My business partner and I are mothers and career women – we juggle many situations from work to kids, socialising and fitness, all jammed into the one day. P.E Nation easily gets us from A to B. I go from meetings to events to school and all I need to do is switch in and out of a few P.E pieces and change up my shoes.
You look to be a particularly busy person. What is your best advice for juggling and balancing it all?
Have a great support network! I am crazy busy, my days are scheduled to the minute. From organising my son Justice in the morning, to getting to work, then meetings and more meetings, trying to squeeze in an F45 session before I pick up Justice from my mum, to getting home, having dinner and then starting on my P.E emails through the night – it's been very busy of late, but I love it and I think it's just a matter of loving what you do!
How would you sum up yours and Claire's personal style?
We're tomboyish, obsessed with denim and trainers, confident, sporty and at times, we like to show a bit of skin. 
Who are some stylish people you like to follow?
I am obsessed with Veronika Heilbrunner. Seriously, she can do no wrong... She was shot at Paris Fashion Week wearing our 'Red Rocket' long sleeve tee and she styled it better than I ever imagined. I was jealous!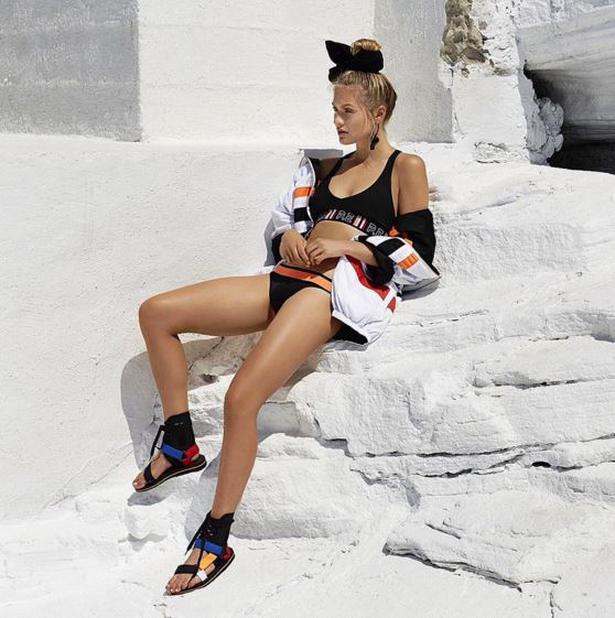 What originally drew you to work in fashion?
It may surprise you but I initially started out in Risk Management for PriceWaterhouseCooper. My mum will tell you I have loved dressing up since I was a kid, so fashion has always been part of me. I can link almost every memory to a fashion moment. I love styling and photo shoots, I love the creativity and I love how fashion impacts every single person (whether they like it or not).
What advice would you give to your 20-year-old self?
A) Look after your skin and don't sun bake for hours on end.
B) Go for it. Do everything, be a sponge, believe in yourself, you will land on your feet if you love and are passionate about what you do.
What have been some of the key moments that have happened along the way?
Every career change for me has been a highlight; from PR and then design for Ksubi, then accessories designer and senior creative at Sass & Bide to being the design director at General Pants to now – I've learnt so much from all of my roles and each career move has been instrumental in getting me to the point where I could launch my own brand.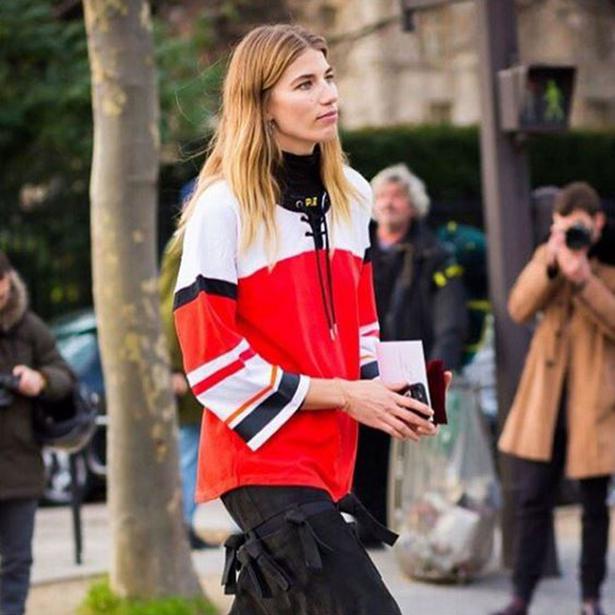 Tell me about your friendship with Claire - when and where did you meet? When did you decide to start something together?
We met whilst working at Sass & Bide. Claire was the senior designer and I was the senior creative. We sat next to each other for nearly four years and are great, honest friends with complementing traits as well as a shared vision. We are always on the same page instinctively. That is so important.
Doing my own thing had always been brewing in the back of my mind, but it wasn't until Claire and I were having lunch one day that we realised we were actually onto something and P.E Nation was born. It's been organic from the start and we ensure that every decision we make is organic at heart. 
Styling tips that you like to incorporate into your daily wardrobe?
Be comfortable but stylish! My personal style is quite urban street. I absolutely love denim, I often do denim on denim. I'm super tomboyish but do love to throw on a heel.
What have been some of your favorite moments since you launched P.E Nation?
I have just been so humbled and overwhelmed with the response. It's certainly a pretty special feeling knowing people love your vibe as much as you do. I recently went to the trade show, Coterie, on a whim and ended up being invited to the American Vogue offices. I was taken on a tour of the fashion floor and got a sneak peek into Anna Wintour's office and even saw Grace Coddington. It was definitely a pinch me moment!
What is the secret behind your amazing hair and skin – what products do you use?
I have been seeing Brad Ngata for my hair for the past 15 years. He is a genius and I can't live without him. I frequent the amazing skincare specialists in Bondi Junction called The Clinic and they have transformed my skin. I use their signature moisturiser and have regular treatments with them. Thermage is one of my faves. They taught me that simple is best so now I just use a really easy, straightforward routine and always wear sunscreen.
Your four favourite Sydney spots?
1. Icebergs - seriously, the view, the food, the atmosphere and the Bloody Marys. You can't beat it. [Director] Maurice actually happens to my son's godfather. We like to keep it all in the family!
2. Bronte Pool - the most magical natural Sydney beach rock pool ever!
3. Fratelli Paradiso - a trusty fave. A beautiful Italian restaurant in Potts Point run by two gorgeous Italian brothers.
4. Bondi to Bronte coastal walk, ending up at North Bondi on the beach. I just love Bondi so much. I live and breathe Bondi. It inspires my lifestyle – it's good healthy living with a great energy about it.
How do you keep fit and healthy?
I love soft sand running on Bondi Beach and circuit classes at F45. I do laps of Bondi Beach all year round and squeeze in as many F45 sessions as I can. My son is nearly 10 and he is super active. He loves to play basketball, so he keeps me active as well.
P.E Nation is available exclusively in New Zealand at Superette.
Share this: