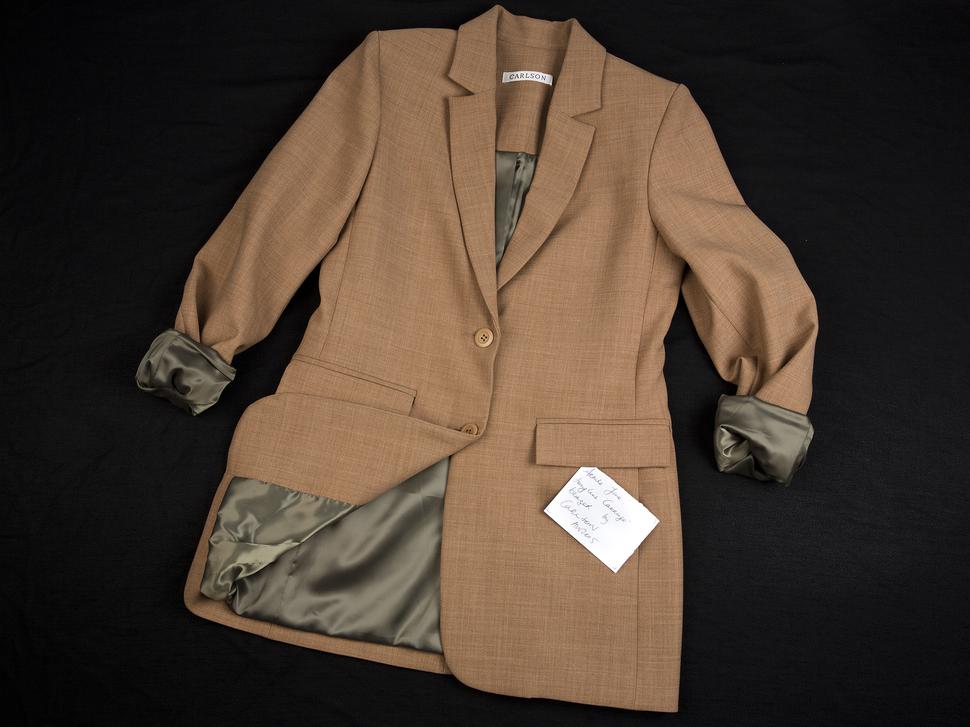 The Details: Carlson 'Carriage' Jacket
More expert tailoring from designer Tanya Carlson
Saturday May 23, 2015
Each day this week our fashion team will look closely at key garments of the season and tell you the story behind them.
Designer Tanya Carlson is an expert tailor, developing well-cut suiting for various body shapes as one of her signatures. The elegant 'Carriage' jacket from her winter collection - called The Heights, and inspired by one of Tanya's favourite novels Wuthering Heights - embraces that tailoring background, with its crisp, masculine silhouette and matching trousers. A re-interpretation of the classic camel hair coat, the long-line blazer sits mid-thigh and has been made to be double as a lightweight coat.
Tanya says she likes the versatility of the jacket, designing it to be worn over dresses or jeans for the weekend and with tailored separates for work. Made in New Zealand from double faced wool with a touch of lycra for ease of movement, the jacket features a notched lapel and welted flap pockets. The jacket is fully lined with acetate/viscose, and features subtle shoulders pads inside too further perfect tailoring.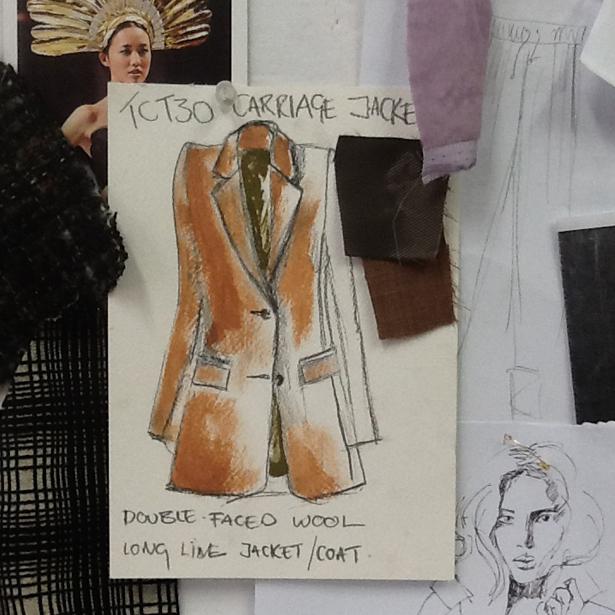 Share this: