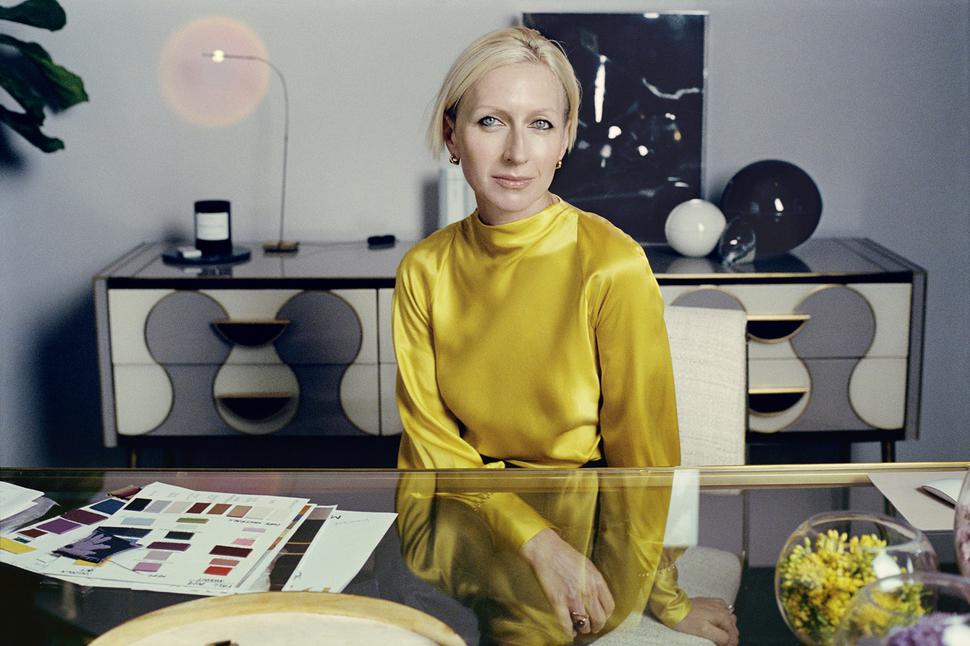 Kate Spade's Nicola Glass On Evolving A Brand, Designing Under Lockdown & The Joy Of Fashion
The creative director discusses how the brand is moving forward and keeping its warm spirit
Wednesday Nov. 25, 2020
Famous for their purses and bags, Kate Spade is the American luxury brand with a distinctly feminine, upbeat approach to fashion. With the brand's Commercial Bay boutique opening earlier this year, and a new holiday collection on shelves, creative director Nicola Glass spoke to Viva from her home in Brooklyn about the evolution of the brand, her creative process, and why surfing helps clear her mind.
Can you tell us about your time at Kate Spade?
It's been such an incredible journey and I'm continuously amazed by how creative and collaborative this company is, especially in recent months since the majority of our corporate office has been working remotely. Everyone within the company is really rallying together. They're maintaining the same amount of communication and strong camaraderie as they would while working in the office, if not more! I'm truly impressed and inspired by them.
What was it like going from being an accessories designer to a creative director?
When I joined Kate Spade, I was most excited to work across multiple product categories – we have nearly 30 different categories! My previous experience was deeply rooted in handbag and jewellery design and it's so rewarding to now be in a position to impact the full brand vision.
I see so many similarities, rather than differences, in designing multiple product categories, and creating cohesive design elements that flow seamlessly throughout each category. It's about stepping back and thinking about what makes the product special and uniquely Kate Spade.
How and why did you evolve and elevate the brand?
I saw an opportunity to evolve the collection, while maintaining Kate Spade's strong brand DNA and unique personality. I looked to the brand's origins – the use of colour and print – and evolved it. I've focused on infusing fresh, thoughtful design details, while creating a range of products that integrate seamlessly into a woman's existing wardrobe.
When creating a new range, what do you draw from? And what is your process?
For me, it all starts with the inspiration. In the past, members of the design team and I would take a research trip to gather inspiration, but now we are pulling from our current environments.
Once the seasonal inspiration has been established, I work with the teams to put together a colour story, as well as identify the fabrications and special details we want to incorporate into the collection. I really encourage the cross-pollination of ideas, and look to weave key elements into all of our product categories in a cohesive way.
When the company first started remote working in March, it was right as we were concepting the Spring 2021 collection, and it was challenging to navigate the new remote working processes, but it has actually made my team more resourceful.
What, in your opinion, is unique or special about Kate Spade?
Kate Spade has always been, and continues to be, a joyful, warm and welcoming brand. We have a clear brand purpose, and understand how our products intersect with our customer's lifestyle. We want to put a smile on her face and bring her joy in everything we do. That spirit is reflected in all aspects of the brand – from our stores, website and social media channels, to our company culture as a whole – and that is what really struck me when I first joined the brand. The outside matches the inside.
What are your thoughts on the Kate Spade customer – who is she and what makes her tick?
Our customer is a mindset, not a demographic, and she is top of mind in everything we do. She is bold, feminine and youthful at heart, no matter her age. She is always juggling a million things in one day. She wants a handbag that is pragmatic yet playful, and that can hold her life, keeping her organized, without sacrificing colour and femininity. We celebrate our customer and the life she actually lives - filled with joy, chaos and everything in-between.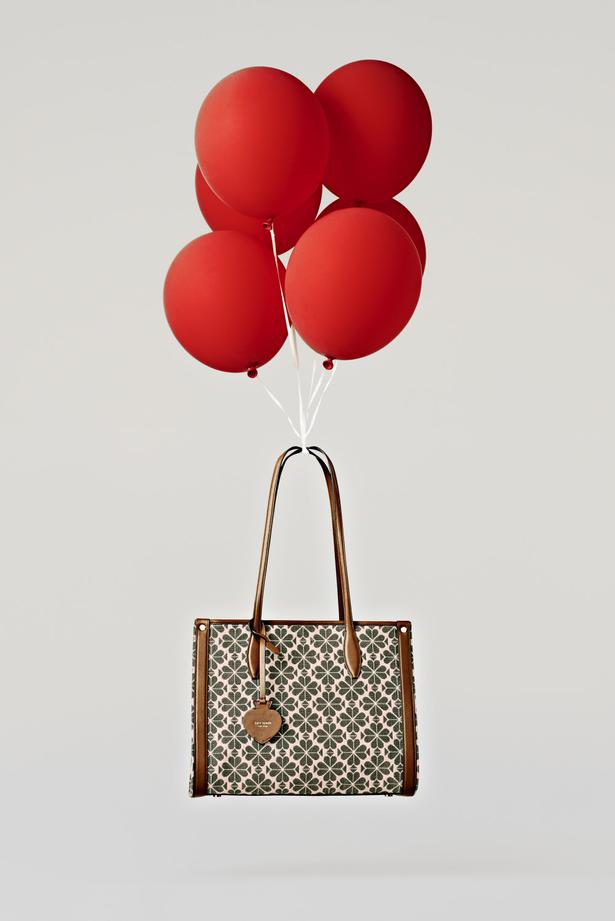 What do our readers and New Zealand shoppers need to know about Kate Spade now?
I'm excited for customers to experience our new Holiday collection. I love seeing how women all over the world incorporate our pieces into their lives! The Holiday 2020 collection is inspired by celebratory gatherings – both large and small, together or from afar. I imagined loved ones – friends, family, pets – coming together around the table and enjoying long, leisurely meals, cocktails or game nights. I love the idea of making an evening at home a special celebration – everyone dressed up in their holiday best.
One of the silver linings that has come out of our new reality is the value and beauty of home, and the world you create within those walls. This holiday season will look different for many people, but I think we are all looking forward to days when we can be together again, while finding new ways to spark joy this year.
Why is Kate Spade expanding their New Zealand footprint?
We're incredibly proud to be expanding our brand presence in New Zealand – we unveiled our new store in Auckland earlier this year – and it's a direct response to customer demand.
Our brand and everything we make is with the intent of bringing joy to women – enhancing their personal style and sense of confidence. We're excited to grow our footprint and continue to share the brand vision with the New Zealand customer.
READ: Kate Spade's New Auckland Boutique Is A Visual Feast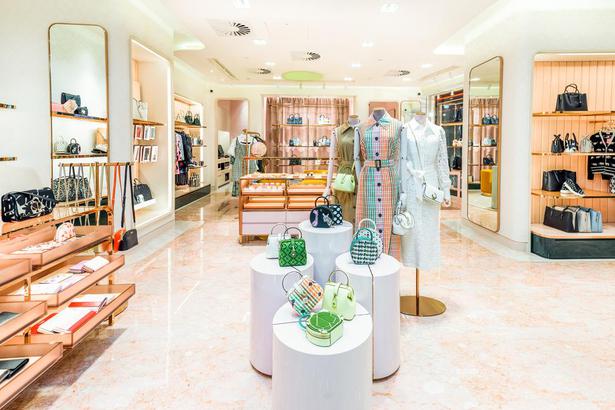 Why did you get into fashion as a career and what was your journey like?
It took me a while to know that fashion was my calling, but I always knew I'd have a creative career – art was my favourite subject in school, and I was constantly drawing and making things. I went to art college in Edinburgh where I specialised in jewellery design, and then went on to do a masters in London in fashion accessories, focusing on handbag design. I had the opportunity to work for some amazing brands, Gucci and Michael Kors among them, which ultimately led me to Kate Spade. Everything I learned along the way, I'm able to utilize today.
What is your daily routine and the pace of your year like?
My days look very different than they did a year ago! The whole company has been working remotely since mid-March, but over the past few months, I've started going back into the office for small, socially distant meetings with members of the design team. Being in a creative role, there are times when I need to be there in person to touch and feel product, look at print scales or feel the weight of a handbag. We are finding a balance of working remotely and then coming together at key moments.
Where did you grow up and what was your childhood like?
I was born and raised in Northern Ireland – born in Ballymena, and grew up in Templepatrick. My childhood was very happy and normal in the best sense. I feel lucky that my parents were extremely supportive and they encouraged me to find my own path. My twin sister and brother both went into medical fields, but they were just as supportive and happy with my decision to go into creative design.
Do you think being a twin impacted your approach to fashion and style?
Some of my earliest memories are of my mother dressing my identical twin sister, Tara, and I exactly alike until we were 10 years old. As we got older, we really didn't like the attention that we got for not only being identical twins, but also for being in matching outfits, which made me recognize the importance of expressing my own individuality. From then on, Tara and I wanted to evolve our own personal style.
My sister has always been my mentor, sounding board and best friend, but hearing what she has been experiencing lately really leaves me in such awe. Our career paths are quite different – she's a radiologist in London working for the NHS – but particularly in this moment, when all industries are experiencing very challenging times, she helps put things in perspective and grounds me.
We're told you surf – what do you love about that and how often do you do it? Do you have any advice for women wanting to take up surfing?
I love being in or near water in general, it's a form of mediation for me. I love the rhythm of the waves, the shifting of the current, and the fact that you have to be totally present as the water is always changing. You have to put all your attention on the water because if you get distracted, you'll be wiped out!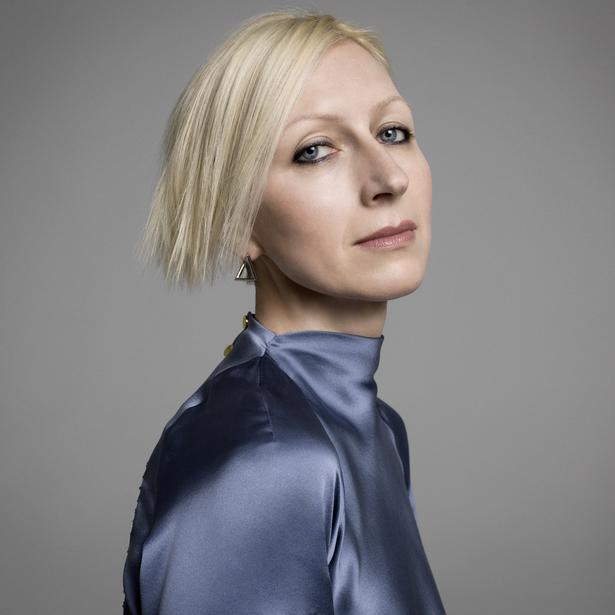 You're also a fan of travel – what are your favourite destinations and why? Any particularly special memories?
I love to travel with my husband and my son – although it's been a while since we've gone away!
Before I started at Kate Spade in January 2018, I had two months off and went travelling around the world with my son and husband. One of my favourite places we visited was French Polynesia –we stayed on a very small island where there was a nature reserve. In the early morning, we watched turtles burying their eggs and went scuba diving.
New Zealand has been on my wish list for a while! Some of my friends from Ireland have recently moved there, so I would love to visit them and see the country.
How does travel inform your work for Kate Spade?
My design inspiration has historically been centred around my travels, but with this new way of life, I've been looking to my home, nature and current surroundings and drawing inspiration from there. It's been a positive challenge to my creativity! Lately, I keep coming back to the idea of "making something out of nothing" being resourceful, and using that idea to push myself and my teams creatively.
Can you tell us about your holiday wardrobe or approach to packing?
This year, we'll be staying home for the holidays, which I'm really looking forward to! In recent years, we've travelled to Costa Rica, where we surf and enjoy the local culture. I prefer to travel with a carry-on when I can, so believe it or not, I'm a light packer. All you really need is one or two easy outfits that can be dressed up or down, a cardigan to throw over your shoulders on a chilly evening, and a large tote that can fit everything you need – our Everything Tote is perfect for this. And of course, I always pack a good book and my iPhone so I can listen to music!
Why is joy important now?
Now more than ever, people are looking for something joyful and optimistic in all aspects of their lives - this is something deeply rooted in the brand DNA, and we are uniquely positioned to give that to consumers. I feel very proud that customers can come to our website, or safely to our stores in some regions, and find something that makes them smile. Whether it be a new handbag in a bright, vibrant colour that sparks a personal memory or a new phone or tech case that brings a special touch to her everyday routine.
Share this: