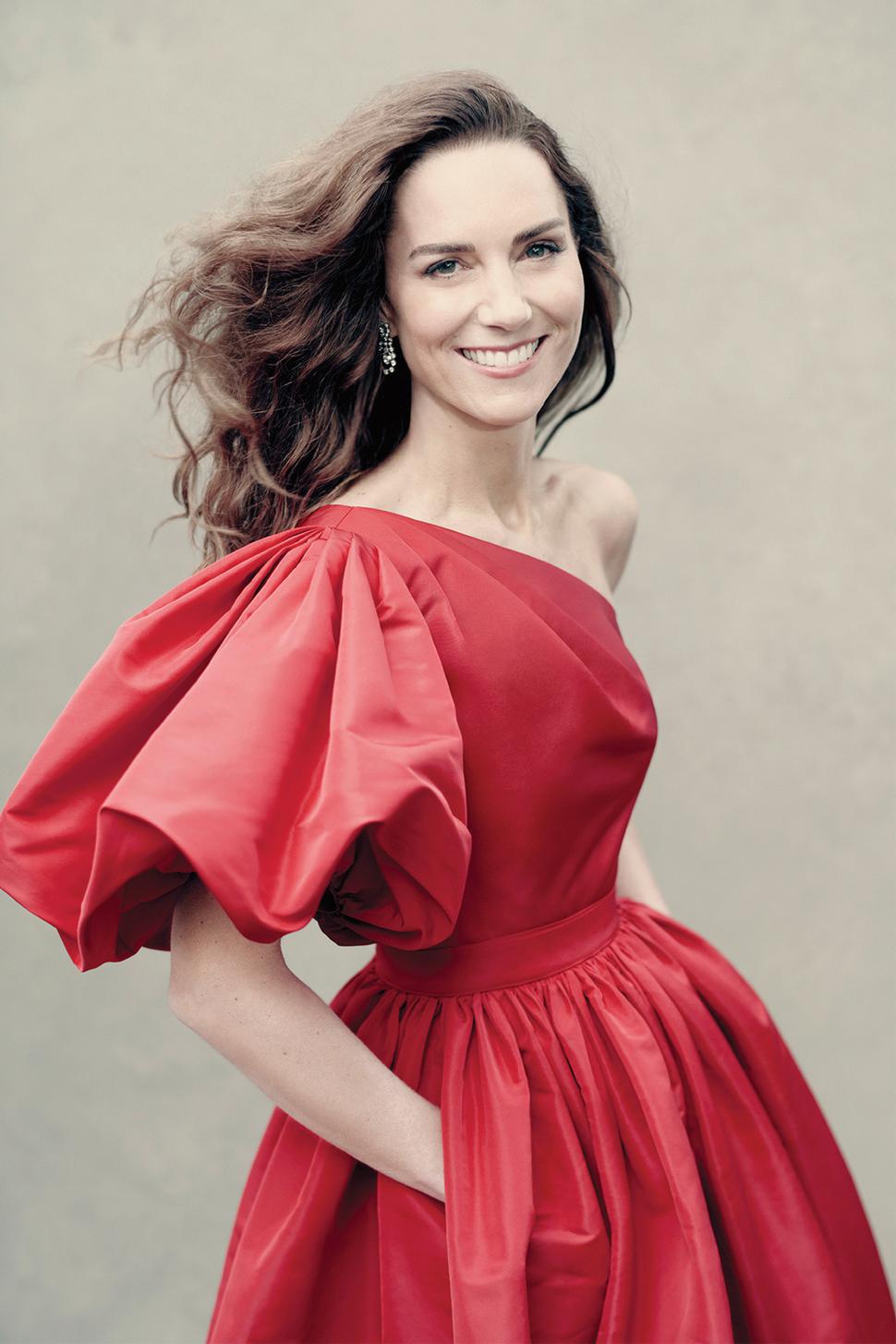 The Fashion World Reacts As Kate Middleton Celebrates In Style
The Duchess of Cambridge is finally unafraid to be a fashion template
Wednesday Jan. 12, 2022
The Duchess of Cambridge's official 40th birthday portraits are a fascinating departure from the images we've grown accustomed to seeing of her.
Shot by fashion photographer Paolo Roversi, whose dreamy, impressionistic pictures have made him a favourite for decades with top-ranking fashion magazines and designers, these are categorically not Duchess-next-door portraits.
Nor are they Country Kate — the wholesome, sporty, unpretentious but elegant style she has off pat and which Josh Olins pushed into slightly more glossy territory when he photographed her for the cover of the centenary issue of British Vogue in 2016.
Roversi's regal-tinged compositions are more like Queen-in-waiting.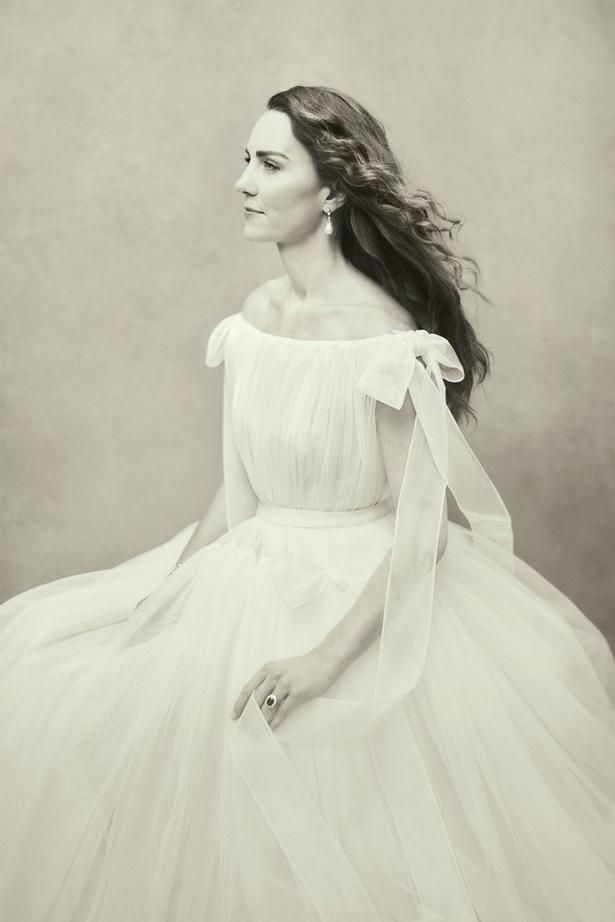 They're so reminiscent of the portraits Cecil Beaton took of Queen Elizabeth, the Queen Mother, in the 1930s, the allusions must surely be intentional. The Duchess is, after all, a keen student of photography.
Are they as flattering as they could be? Do Roversi's painterly tactics do justice to the Duchess' down-to-earth glamour?
It probably doesn't matter in the long term.
In particular, the picture of a seated Kate could hang side by side in the National Portrait Gallery with Beaton's 1939 portrait of Queen Elizabeth as a reassuring demonstration of the British monarchy's continuity and its ability to heal itself after family rifts.
The two women's poses are echoes across almost a century, as is their jewellery (the Duchess' pearl drops previously belonged to Princess Diana while her engagement ring, which also belonged to Diana, is prominently on display).
The Duchess' McQueen dress is off-the-shoulder while the Queen Mother's emphasises her shoulder-line with ruffles.
Arrestingly, the Duchess' makeup has a curious hand-tinted effect, as in old photographs.
They're both shot in black and white.
Even their ages are similar.
The Queen Mother was 39 at the time of her portrait.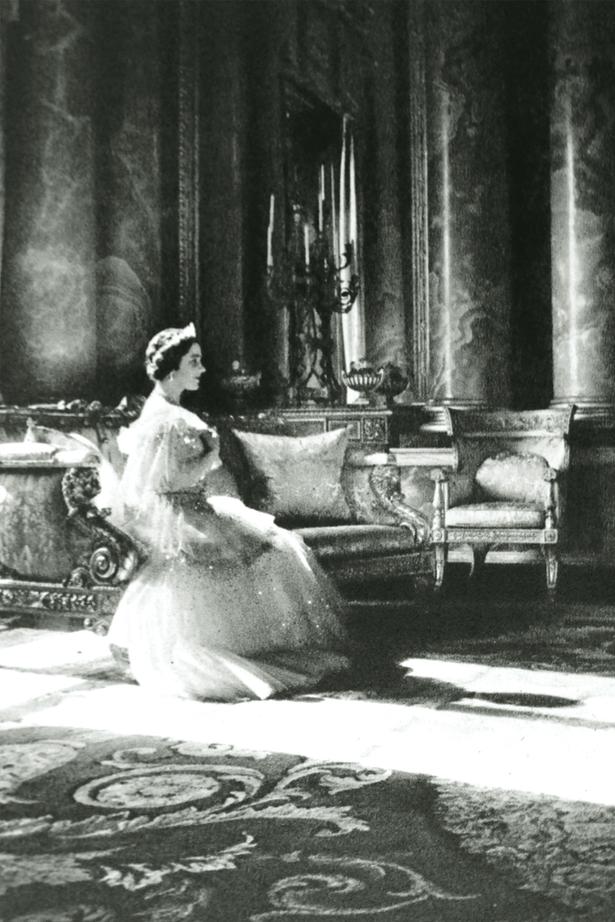 Like Kate, the once-shy Elizabeth had grown into the role she never sought and, together with Beaton and one of her favourite couturiers, Norman Hartnell, had begun assiduously crafting an aura at once regal, charming and distinctively British.
According to the late Chips Channon in his recently published diaries, Elizabeth, whom the waspish Channon adored, knew full well the appeal of what we now call the girl-next-door, but also understood that a fairy-tale element was required to create the magic.
Shoring up the monarchy was important work at a time when Europe was highly volatile, as, for a while, was the British Royal family.
With the Queen expected to be seen less often in public and, with what might be termed a staff shortage in The Firm, this birthday portfolio is a signal that all is far from lost.
The decision to work with Roversi suggests a confident new approach for the Duchess.
The softly spoken but tough Sarah Burton, 48, who designed all three McQueen gowns along with Kate's wedding dress — one of the top 10 wedding dresses of all time in numerous polls — has been there, sartorially, for the Duchess on many of her major engagements since her marriage.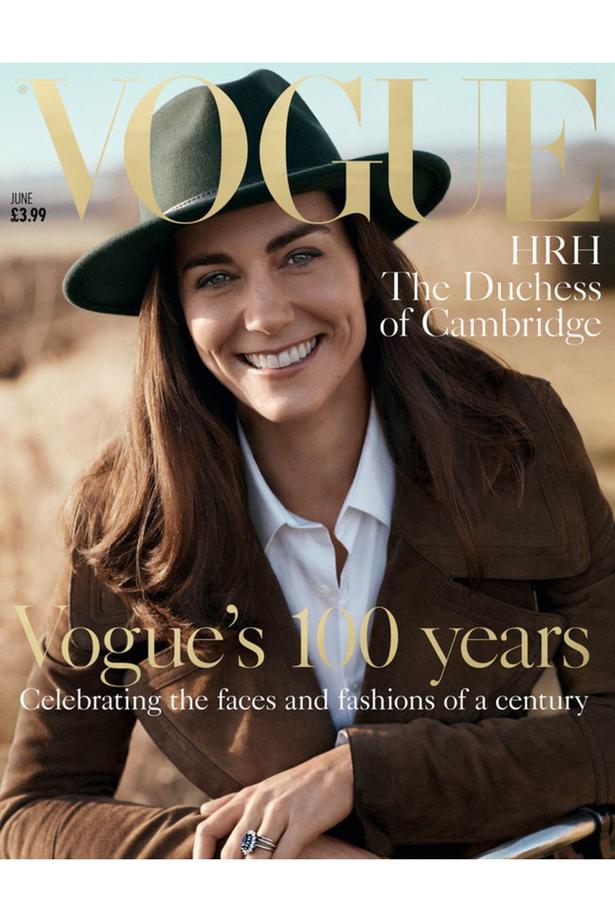 Like Hartnell, Burton is an avid student of history and doesn't disappoint with these three dresses.
My favourite is the one-sleeved red dress.
Red suits her as well as denoting power (this isn't Color Me Beautiful claptrap. At the 2004 Olympic Games in Athens, combat-sport competitors who wore red won 55 per cent of the time.)
Happy birthday, Kate.
— The Telegraph
Share this: