How The Gentlewoman's Editor-In-Chief Penny Martin Is Redefining 'Women's' Magazines
The academic-turned magazine editor on creating one of the most influential independent fashion magazines in the world
Wednesday July 25, 2018
When The Gentlewoman launched in the spring of 2010, the independent bi-annual style magazine instigated change. Named after a genteel illustrated paper from the Victorian era, here was a very modern magazine exploring fashion in an intelligent, insightful and deadpan manner.
Published by the Dutch duo Gert Jonkers and Jop van Bennekom, the team also responsible for The Gentlewoman's 'older brother' Fantastic Man and Happy Reader (a magazine for book lovers), the debut of The Gentlewoman coincided with another significant marker of fashion's changing tide — the debut resort 2010 collection of British designer Phoebe Philo at Celine.
Clean-cut and cerebral in her design approach, Phoebe re-defined luxury for a new era, influencing a raft of designers since, and wiping the slate clean after years of bling culture and logo-laden luxury.
Notoriously private, Phoebe is known for doing very few interviews; but her face was front and centre for The Gentlewoman's debut cover — a black and white portrait of a reserved fashion designer — not a model or celebrity selling a new film — photographed by David Sims, and with a cover line that simply read 'Modernist'. The interview conducted by its editor-in-chief Penny Martin featured the headline Phoebe Philo Designs Clothes Women Actually Want to Wear.
If there was ever a powerful moment that defined the arrival of a new mood in fashion, this was it.
"It is personality centered journalism and candid photography and design," explains Penny. "We're not particularly interested in fantasy. We're interested in how marvelous things are — as they are."
Speaking on the phone from her home in Ealing, an hour's drive west of Central London, the 46-year old editor and academic is speaking passionately in her Scottish lilt about the magazine she helms.
"When The Gentlewoman launched, it was the zenith of the weekly magazine, a time when celebrity culture was really breaking through. It felt like it was easy for us to stand out because that was the absolute opposite of what we wanted to do."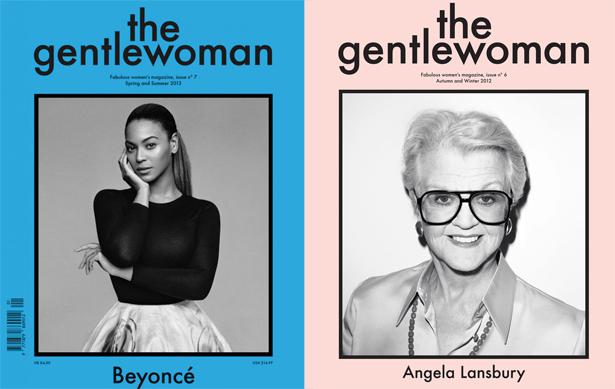 Its elegant, no-fuss design created by celebrated art director Veronica Ditting is editorially driven, and like the magazine's content, has influenced pretty much everyone in fashion since. "We believe in the political ambition of modernism, that the world can be better with great commitment to art, design, social equality and all those things modernists believe in. Our covers also try and focus on somebody that engenders a timely debate, but I always make sure that I don't pin someone to an exact month. To this day, people still want to talk about that Phoebe Philo profile."
READ: Meet The Feminist Empowering Women One Instagram Post At A Time
Penny graduated from Glasgow University with a degree in art history, gaining a PhD on 1980s fashion magazines at the Royal College of Art while working part-time in the Fawcett Society Women's Library, an archive containing the world's biggest collection of women's magazines and the oldest collection of women's history in the world. She also oversaw materials relating to the British suffrage movement.
Prior to The Gentlewoman she worked as a professor of fashion imagery at the London College of Fashion, but it was her role as the first editor-in-chief of Nick Knight's ground-breaking fashion and art website Showstudio that combined Penny's passion for curation and magazines, at a time when the internet was on the cusp of completely transforming the mediascape.
While fashion has embraced the digital space today, Penny was instrumental in managing and executing some of the internet's earliest fashion motion projects.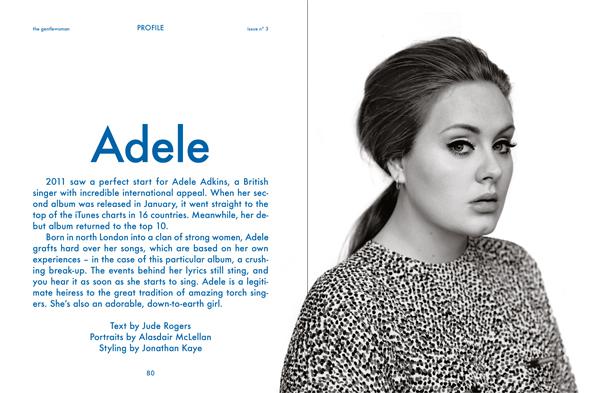 "I'd been working in the women's library with a contract, maternity leave and HR structure, and I threw that to the wind and started working with Nick, with an initial promise of three months' work that eventually went on for seven years. It was an incredible risk when I think about it, but it taught me how to build something from scratch. I remember walking into a studio where I saw someone throw a chair at the wall and call somebody else an expletive! It was totally thrilling."
During her time at Showstudio, Penny learned a few pearls of wisdom along the way. "The best advice Nick gave me was 'surround yourself with the best people'. He's always been completely uncompromising on that. He's unafraid and undaunted by working with people possibly better than him. My friend Charlotte Cotton also gave me some good advice during this period. She was a curator at the Victoria and Albert Museum and Mark Hayward-Booth, who was a photo curator before she arrived, told Charlotte to 'be aware not to grasp at working with the famous generation above you. Try not to align yourself with the stars who have already made it. You have to make your own peer group'."
READ: Cleo Wade: Voice Of Her Generation
Preparing to speak at Semi Permanent next month in Auckland, Penny's inclusion on the schedule is a highlight for readers of the magazine and a chance for Penny to meet its New Zealand fan-base. There's a Kiwi connection too - the magazine's managing editor Antonia Webb is an ex-pat.
"The New Zealand and Australian women I have worked with tend to always make things work. I just love that feeling of people with exactly the same agenda as you and wanting things to happen. When I started working in the online world, the people I found most outward-looking, or at least early adopters of online culture, were from Sweden and the Antipodes. Maybe because they're looking across such a big ocean, but I felt there was always a desire to know things, a lack of cynicism and a sense of opportunity. I spoke at a Semi Permanent conference in Melbourne in 2012 and saw how these conferences work in different countries. The ambition is to hopefully get an interesting bunch of people together and give new perspective on things we're all interested in. As an event, I really like the way it's optimistic and buoyant."
WATCH: The Creative Class — Penny Martin
In the eight years since the magazine launched, social media has radically changed the way fashion images are curated both for print and digital, with Instagram a major contributor to that shift since its launch in late 2010.
"It's captured photography," says Penny "and that's what most magazines are. It means everyone's talking about Gucci, for example, and its omnipresence. It's whacking out what's now called so-called 'content' — an interesting word — rather than journalism or photography, which maybe sounds a little more considered. Content sounds like you've got a hole to fill — constantly. There are lots of great things about using Instagram of course, but I have to have a way of not seeing too much of it because you always feel like you've got a good idea and you look at Instagram and someone's done it already, putting a block on certain ideas where you don't evolve them. We need to recalibrate our eyes. If you keep looking at one thing for too long, things start to look normal, when they're completely abnormal."
Much of the magazine's success is thanks to its loyal community. The day before our interview, Penny played host to a life drawing class in conjunction with Giorgio Armani at the Royal Academy, instructed by artist Julie Verhoeven as part of the magazine's popular club events, where readers can sign up to join via the website.
"I would say the club started with purely selfish motives on my part," she laughs. "My curatorial background meant I was interested in the dynamics where people who'd work forever on a magnum opus exhibition would come up for air after working underground for years to meet the people engaging with their show. They'd plan symposiums, craft nights, walking tours, and it felt natural to me to try and turn our magazine content into social opportunities.
READ: How Should We Look At Women
"When I worked at Showstudio our team worked intensely on these many-layered projects, but it felt like an invisible team who weren't acknowledged in person. I came from online dying for some actual social contact," says Penny. "I realised what an asset it was to meet our readers and hear what they thought about the magazine. Many high profile and expert women in their fields started coming along. One of the first ones we did was a tour of an exhibition, and the head of Frieze Art Fair arrived with some collectors. I realised these were people we could've paid to come. They came of their own volition and knew more about some aspects of the magazine than we did. That kind of resource has become invaluable.
Of course our supporters and advertisers are looking for extra value and can see that this is an incredible asset to get involved with, especially when all of them are trying to solve the puzzle of how they're going to be more "authentic". Well what's more authentic then a bunch of women hanging out and wanting to learn a new skill? rather than the constant drinks in shops dynamic of the fashion industry at the moment where the problem with many PR companies and brands is that people are turning up to their events, staying for all of seven minutes, getting their photo taken and then leaving. I don't know if you know the expression 'Doing the U'? It's when you arrive and don't check in your bag and you walk the 'U' of the event and get out the door before anyone really engages with you, as long as you've been photographed. It's something that's the total opposite of social interaction isn't it. It's so miserable!."

The current issue of The Gentlewoman is a barometer of how far the magazine has evolved, featuring actress Alison Janney, who won her first Academy Award this year for her role as Tonya Harding's mother LaVona Golden in I, Tonya.
"It was a great time to do her because she was winning all these awards and you knew that film was fantastic. It was good to acknowledge the atmosphere around #Metoo, without actually doing a #MeToo story which is not something we would normally do. To actually persuade somebody against their better judgment to be profiled by women's magazine - because not every woman want's to do that - you need to make sure they don't become the sort of 'oh yes she's so #TimesUp'; that they're not being caught in a context that isn't what they're about. We always try to think of people that are a Trojan horse for an idea, rather than writing op-ed pieces which isn't really our style."
READ: The Feminism and Politics of Teen Magazines
Part of the magazine's success also comes from Penny's own directness, warmth and humour, cultivating a team who also don't take themselves too seriously. "It's the easiest put down among that misogynist set, the Christopher Hitchens types who go on about women never being funny. It's another form of diminishing women socially, that men have this monopoly on humour. Who's the biggest man in the room? It's the guy with the last laugh isn't it? This golden age of women's comedy is really important at a time where people are trying to reassess the direction of feminism, because that sense of being confident enough not to have to be perceived as wholly serious is an accomplishment or at least a milestone. When we started The Gentlewoman, my colleagues at Fantastic Man would say 'Oh God Penny, those women that you interview, all they want to do is talk about work!'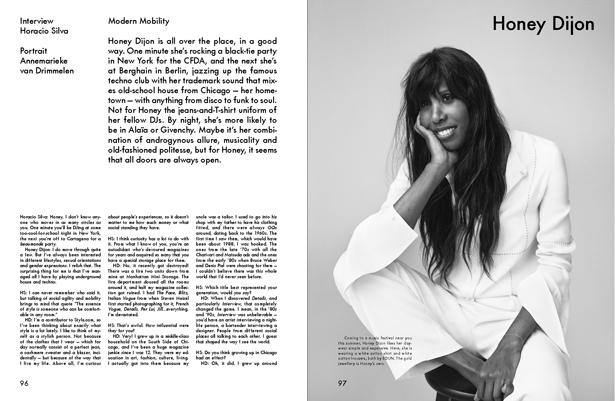 "I understand what serious and accomplished women feel when they are being interviewed. They're coming into the context of the magazine and they're worried they're going to be asked what's in their handbag, and all those kind of trivialising women's magazine questions that could make them sound like a flake; but they're being interviewed because they've got some amazing Pulitzer Prize win and suddenly they're being asked so-called 'women's questions'.
"At the same time, I think if we create a platform for women to humourlessly regale their achievements, then that turns out to be the profile that nobody wants to read. That's just as bad. Our job both from a journalistic side and a photographic side, is to create an exchange with somebody where the reader feels that subject knows that you know, that they know, that they're fabulous. A kind of funny, twinkly little side-eye exchange of warmth and humour. By issue 10 it started to open up a bit and you got a wider selection of women. We wouldn't have had Pamela Anderson in our first few issues, but by issue 12 it felt like it was the right time to have her at the dinner party."
Penny Martin on:
New Zealand women she'd like to feature in The Gentlewoman:
Jane Campion. There's also an outdoors optimism that I'm interested in with women from Australia and New Zealand.
Fashion and politics:
The whole idea of what they call messaging amongst women politicians it's fascinating to me. I'm in an agency Meredith Koop who worked with Michelle Obama during her first ladyship. I find what she says fascinating about how her choice of necklace could potentially distract from a policy that was being unveiled that day and how they would need to avoid something that would distract news from what as being said.
That whole political strategy or dance of having to be aware of what one's wearing and its political import – of course it's fascinating. When you're an editor of a magazine for whom fashion is really important, it matters. All clothing choices are important – whether you're standing in a Ralph Lauren polo shirt and shorts or you're in a bespoke Dior garment etc. it's all politics.
READ: The Game-changer: Prime Minister Jacinda Ardern
The state of the British fashion industry right now:
The question is 'What is British?' I think they're very interesting questions for Burberry in particular. They've got a new designer in Riccardo Tisci, an Italian having to look at British at what arguably is the quintessential British brand, and try to reimagine that whole question of what Britain is post-Brexit results. For the future, he will have a potential role in shaping how it looks, that certain 'Britishness', much like how Burberry did in the noughties. I think that's a fascinating project and what an opportunity. All eyes will be on what that will be as that will be one of the biggest commercial shows on the London Fashion Week schedule. As usual British fashion continues to burgeon at an independent level – you have those great designers like Craig Green, Roksanda Ilincic - they all have an interesting business model.
On Edward Enninful's appointment at British Vogue and diversity in fashion media:
I think internationally there's been a big discussion about that and any editor taking over such an important magazine such as British Vogue would have to be engaging with that subject. But you know, diversity is a big word, and I'm interested in diversity in age, shape, political background, there are many kinds of diversity and any good editor would want to think about all of those things all of the time.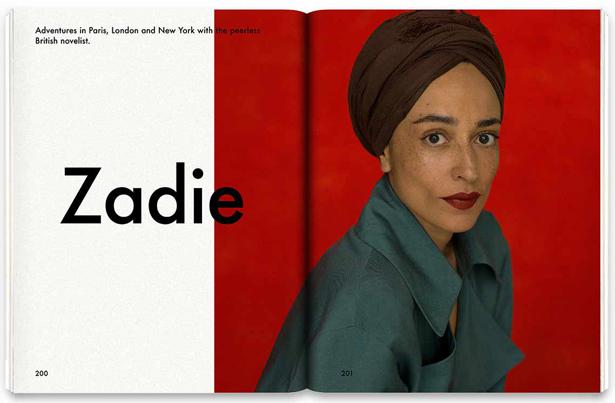 On fashion:
I love its sense of renewal. I left it for a while to go back to academia and I really couldn't readjust to the idea of working on a project that would happen in four years' time for instance. The fact that everything has a six-month cycle is so funny and energetic and reassuring in the idea in that you can wipe down something for good or for bad and start again back at that point where you're making everything up from scratch. I love that. Of course, it's destabilizing! and makes you feel vulnerable and insecure, but it keeps you young of mind. Not necessarily looking young, but that idea that everything is always to play for. And everything is possible and I love that.
On 125 years of the suffrage in New Zealand:
When I was at the women's library I looked after the British suffrage movement collection in my section. We were constantly answering enquires at the library for people about the first country to give suffragettes the right to vote, and we were always citing New Zealand. Recently we did an interview with the English collective of prostitutes and talking about legalisation of prostitution. The country again that was progressive for women's rights, in that respect was New Zealand.
READ: New Exhibition 'Are We There Yet?' Explores Gender Equality In New Zealand
Currently reading:
I'm reading the second book by Karl Ove Kanusguard called A Man In Love. Great for reading on the tube.
I'm also listening to audiobooks. The last one I listened to was David Sedaris' Calypso which I loved and listening to Alys, Always by Harriet Lane which is fantastic. I also listened to Tina Brown's Vanity Fair Diaries and Joan Juliet Buck's The Price of Illusion. That was a fantastic jewel. For bedtime, I'm reading The Alan Bennet Diary which I really enjoy. I keep a diary myself so am very admiring of the one which he keeps.
Currently watching:
Mainly on demand now I guess. I've just finished The Bridge. The re-run of ER which is surprisingly good on re-run. I've probably seen Mad Men three times. There's quite a good BBC three-part series called A Very English Scandal starring Hugh Grant.
• Semi Permanent is on at the Aotea Centre August 9-11. To buy tickets visit Semipermanent.com.
Share this: