SPONSORED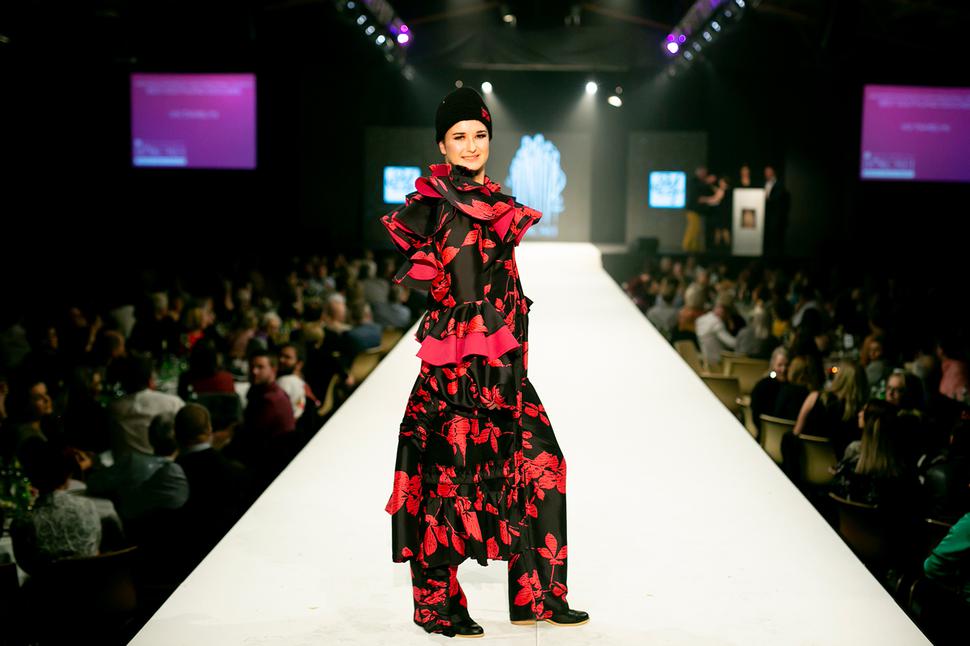 The Mataura Licensing Trust Hokonui Fashion Design Awards Places A Spotlight On Southern Style
For 33 years the event has been spotlighting emerging design talent from around Aotearoa — and now entries are open for the 2021 competition
Friday March 5, 2021
Gore may not be the first place to come to mind when thinking about fashion centres in Aotearoa, but it has a long, rich history of supporting budding designers and working with the industry's leading figures thanks to the Mataura Licensing Trust Hokonui Fashion Design Awards.
After a hiatus last year due to Covid-19, the famous event is back for 2021 — being held across two nights, July 23 and 24, at the Gore Town & Country Stadium — and organisers are calling for emerging and aspiring fashion designers to enter now.
Categories are myriad. In the open entry section, there are seven — natural fibres, recycled, streetwear, nightlife, collections, avant-garde and menswear. For school-aged designers there are four — streetwear, nightlife, recycled and natural fibres. 
Garments are judged on elements including design, cut, finishing, innovation, and how well they reflect current trends and forward-thinking, and submissions must be in before June 1.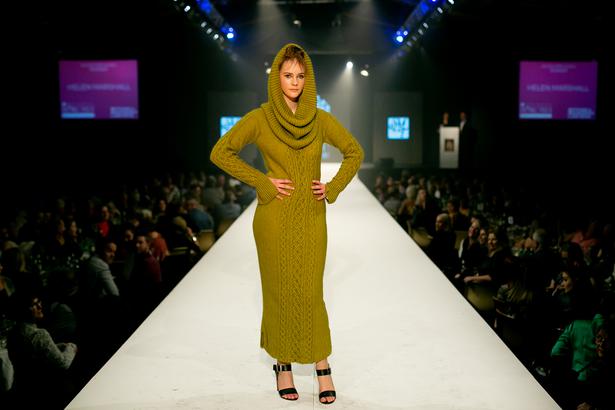 Mitchell Mackersy Lawyers Natural Fibres Award Winner (Open Section) - Designed by Helen Marshall, Invercargill. Photo / Still Vision Photography, Queenstown.

Thanks to event partners like the Mataura Licensing Trust, there is a wealth of prize money on offer — totalling $34,000 across the various awards — which can be game-changing for young talent.

"We are indebted to all our amazing sponsors for this," says Sheree McIntyre,  MLT Hokonui Fashion Awards Convenor/Chair "We would be unable to do it without them."

Designers who place first and second in each category receive a cash prize, and there are additional awards for garments in each of the eleven sections, as well as awards of excellence for the Open Section and School Section, and the Young Designer Award.

Entrants and winners of previous years' awards have gone on to considerable success — including Charmaine Reveley and Donna Tulloch — with many working in the fashion industry locally and abroad, and showing at New Zealand Fashion Week.

One such designer is Jojo Ross, winner of the 2012 streetwear category, who presented a solo show at NZFW in 2019 and is regularly featured in the pages of Viva. She even featured in Vogue Italia in 2012.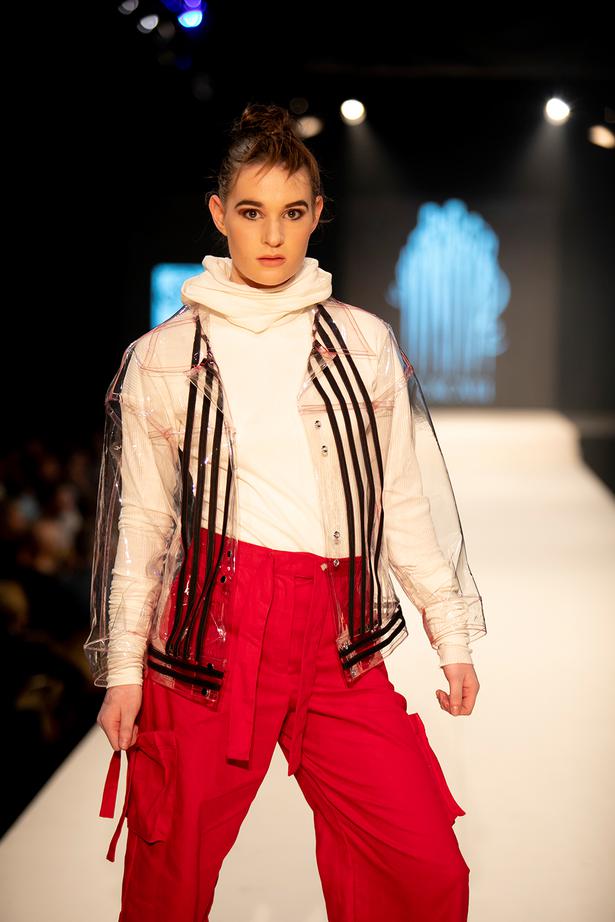 Collective Design Streetwear Award Winner (School Section) - Designed by Chanel Morey, St Peter's School, Cambridge. Photo / Still Vision Photography, Queenstown.

The  MLT Hokonui Fashion Design Awards also consistently draws high-calibre designers and industry figures to its judging panel — including Karen Walker, Liz Findlay of Zambesi and Doris de Pont.

Sheree sees this as reflective of the familial nature of the local industry. "I believe it's because they are keen to encourage budding designers and it also gives them a feel for what is happening out in the fashion world," she says. "I believe they are also keen to ensure the awards remains to assist the amateur designer and give them a platform to showcase their talents."

For many, the location is a draw too. "I think the Southern hospitality also has something to do with it. Dame Denise L'Estrange Corbet [of World] famously said ' MLT The Hokonui Fashion Design Awards are like Paris, only smaller'."

Named after the picturesque hills behind the town, the awards can trace its roots back to 1988, making it one of the longest-running fashion events in the country. Its original iteration was far smaller and locally focused, with 34 competing entries (mostly woollen) and Megan Buckingham from Gore taking out the prize. Since then, it has shifted venues and grown in scale. A school category was added in 2010, and is pivotal in fostering the next generation of fashion talent and engaging young New Zealanders.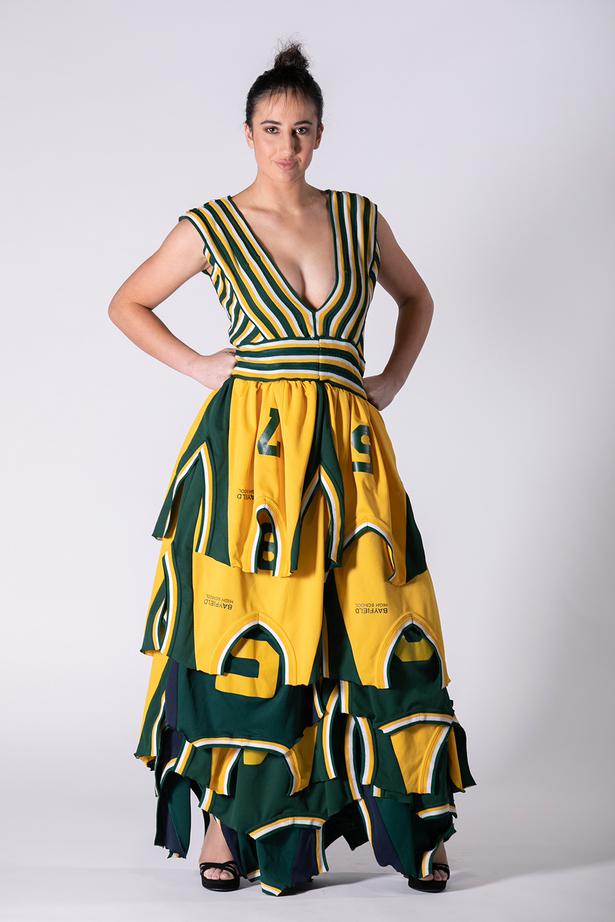 Macca Lodge Recycled Award Winner (School Section) - Designed by Abby Clayton, Bayfield High School, Dunedin. Photo / Still Vision Photography, Queenstown.

There is something of a symbiotic relationship between the  MLT Hokonui Fashion Design Awards and the country's educational institutions, explains Sherree. "The awards are utilised by many design schools, polytechnics and secondary schools in NZ as part of their curriculum," she says. "We endeavour to work with the design tutors as to what sections are relevant to them for their students to design garments for."

The awards also welcomes designers who may operate outside of tertiary institutions, or for whom fashion is simply a hobby. "We have a large number of entries from around the country who don't attend design schools," explains Sheree. "They create their designs on the kitchen table and also enjoy success." It all adds to the rich tapestry that makes up the designs on show, presenting a wide view on fashion and clothing. "These folks encompass many different occupations and present some amazing creations in a variety of categories."

 MLT Hokonui Fashion Awards is an integral part of Gore's creative community, and the fashion scene of South Island. "The Gore community and wider Southland are the lifeblood of the awards and we couldn't do it without their amazing support," reveals Sheree. "I don't believe the awards would flourish anywhere else in New Zealand, they are unique to Gore."

It also brings in visitors that have a flow-on effect to sectors of the town's economy, with people dining out, shopping, and booking accommodation.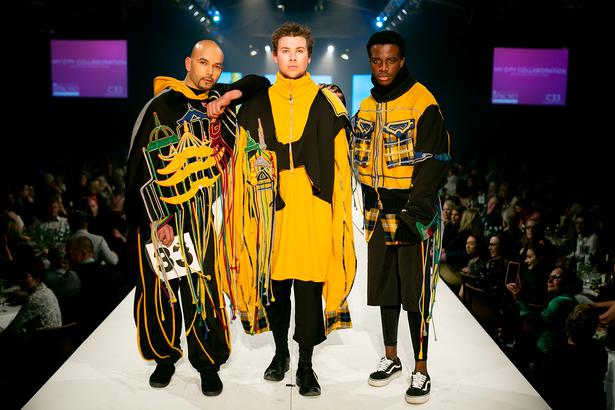 Netspeed Broadband Collections Award Winner (Open Section) - Designed by My City Collaboration, Wuhan Polytechnic, China. Photo / Still Vision Photography, Queenstown.

Like many community initiatives, especially those centred around creative and artistic endeavours, the Hokonui Fashion Awards wouldn't exist without its sponsors. "The Mataura Licensing Trust plays a huge role being our naming rights sponsor," explains Sheree "The monetary support they give us each year allows us the certainty to organise and plan our shows with confidence. They also provide a scholarship each year for a local student who intends to go on and study fashion design."

Other partners include The Trusts Community Foundation, The Southland Times, The Southern Institute of Technology (SIT), Viva, Hokonui 94.8 FM, and many more — including, of course, the local council. "The Gore District Council have been amazing supporters and sponsors for many years."

It all comes together to create an event that is as enriching for guests as it is for the designers who enter. Attending the Hokonui Fashion Design Awards is a unique experience, and a chance to see fresh, new design thinking from around the country in one place. 

Running across two nights, July 23 sees the theatre-style Strictly Design evening take place, which will showcase all entries on the catwalk, and the school category winners will be announced — general admission tickets are $50. The Gala Awards are held the following night, with guests seated at tables (admission starts at $70) and all the remaining awards will be given out.

"This event is important to the whole of New Zealand especially as we are one of the last and biggest Awards for the amateur designer based in NZ," Sheree says. "The awards give them the opportunity to show their talent to a wide audience and industry insiders, hopefully leading on to a future within the fashion industry."

Entries are now open – visit Hokonuifashion.co.nz for more.

Tickets are available from June 23 from Iticket.co.nz, and from Gore's own St James Theatre.
Share this: