Why the 'Jackie Look' is Still In Vogue
Jackie Kennedy remains an enduring fashion icon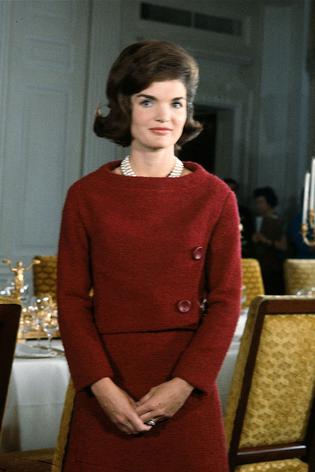 America in the 60s seemed the most glamorous, modern place in the world and Jackie Kennedy epitomised its appeal. But is that why she's such an enduring figure?
It's more than half a century since she vacated the White House, yet her style is still considered not just relevant, but central to our ideas of what's elegant and tasteful, to an almost weird extent. No other figure, apart from Audrey Hepburn, who was essentially Jackie's celluloid doppelganger, and with whom she shared the same overarchingly influential designer, Hubert de Givenchy, has cast such a powerful or long-lasting penumbra over the world's ideas of how to dress, eat and even live. (She replaced the White House's awkward rectangular dining tables with more convivial round ones, tossed out its schlocky early 20th-century furniture for elegant 18th century and filled it with decent art.)
Sure, her contemporary impact is amplified at the moment. Mad Men, with its fastidious fetishisation of American style in the early 60s filtered through an early 21st-century sense of irony, helped propel mid-century furniture and architecture to its current hallowed status. Then there is Natalie Portman's turn in the new film Jackie (no surname required) as the patrician First Lady in her darkest hour, and the Jackie-inspired chartreuse Prada gown she wore to the Golden Globes recently — both universally eulogised. The film is set to dominate the red carpets, and fashion PRs are working overtime to spin some Jackie alchemy. Every ladylike bag has become a Get the Jackie Look Bag; every cropped jacket a Get the Jackie Look Jacket.
READ Michelle Obama's First Lady Fashion
No need to ask whether the Jackie Look will catch on. It never latched off. Women were channelling her silhouettes and colour palette even before her husband became president. Pillbox hats and chin-length bouffants were everywhere. She didn't invent them, but became a bridgehead between the sophisticated fashion magazine's eye and the public. In the weeks up to his inauguration in 1961, enquiries about the First Lady rivalled those concerning JFK himself. She was the first FL to get her own press secretary. Women's Wear Daily, until that point a trade-only magazine, became a society must-read when it transformed itself into What Jackie Wears Daily.
The fascination never abated. Whether it's Princess Diana's wholesale lifting of a pink Jackie suit and pillbox in the 90s, the whisper-blue, bracelet-sleeve Jackie suit Angelina Jolie wore to collect her damehood from the Queen in 2014, the Duchess of Cambridge's outfit on a Netherlands trip in 2017, Anna Wintour's beloved, semi-fitted sleeveless shift dresses — a constant in the latter's wardrobe for the past 20 years — Jackie's legacy lives on.
Ivanka Trump and latterly Melania Trump have also borrowed from Jackie's vocabulary, an irony that wouldn't be lost on her. The shift dresses may be tighter (Jackie hated tight clothes), the low block heels morphed into killer-heeled pointy toes, the Hyannis Port summer tan upgraded for a year-round one and the understated top-handled black bags traded for blingy versions ... but the basic grammar's intact. As for Amal Clooney, her references are so frequent, down to the vintage 1963 beaded Chanel dress she wore recently week in Davos, that she must have a Jackie Pinterest board.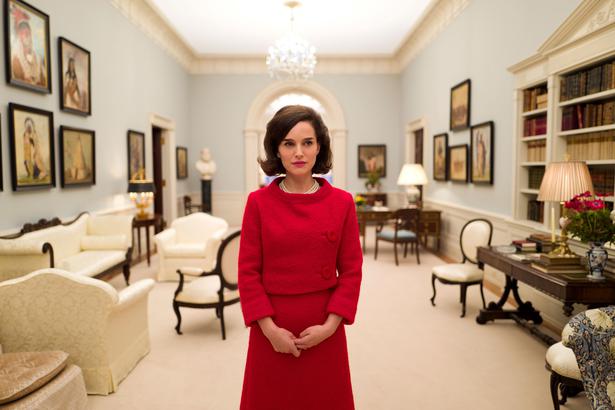 Inevitably, some eras identified more strongly with the Jackie Look than others. In the 70s, no one youthful or fashionable — including Jackie herself — was dressing the way she had in the Camelot years, but that's because the life cycle of obsession means fashions are generally dead in the water 10 years after their zenith. Instead, women were scoping out her fluid calf-length Valentino dresses, white kick flares, oversized tortoiseshell sunglasses, animal-print coats, trench-coats, pea-coats and Capri sandals. No one, not even Kate Moss, is immune to Jackie O evergreens.
One reason for the seemingly unassailable longevity of Jackie's Camelot-era style is the charisma of the woman herself. An early template of modern mass media's need to find non-Hollywood celebrities, her allure was even felt in Leningrad where Moody Magazine extolled the Jackie Look. What cinched her modernity were the contradictions. Patrician from her pinky finger to that odd, breathy voice, millions of normal American baby boomers none the less identified with her as a young mother. (She was the first FL to give birth in the White House. Her son Patrick died two days later, three months before his father's assassination. That was an annus horribilis.)
So even early on, there was glamour steeped in tragedy — an irresistible combination (she'd previously endured a miscarriage and a stillbirth). She defined herself in traditional terms, but there was clearly a steely core beneath the soft, gauzy carapace and she could hold her own on the world stage. There was her instinctive yearning for privacy and her understanding of the mutual pull of the public gaze. "More soldiers, more horses, more crying," she ordered, for the state funeral of her husband. It was the same impulse that prompted those intimate shots of the young First Family at play — seemingly candid pictures in which they all look immaculate.
There was cultured, educated Jackie (she translated state documents from French to English for her husband) and playful, athletic Jackie who could dance the twist and whose toned biceps pre-empted Michelle's — another reason those shift dresses looked so modern. There was the Jackie who, with her mother-in-law Rose Kennedy, spent $30,000 a year on French couture (this in the late 50s), and Jackie the democrat who sympathised with America's civil rights movement. Jackie was not averse to playing the Simple American Mother card. One example is the cream cloth coat she wore to her husband's Inaugural Swearing In, when fur might have been expected — a double entendre that played well to democrats, and style watchers alike. The fact is, simple, architectural shapes suited her and photographed fabulously well.
This she learned (along with other expensive lessons about restraint) in the couture salons of Givenchy and Balenciaga. Once she entered the White House she was pressured into wearing American designers — a problem when the world, and Jackie, considered them second rate. She neatly waltzed round it by hiring as her official designer Grace Kelly's ex, Oleg Cassini, a playboy whose fashion reputation was, until that point, somewhat underpowered. Some claimed he won the gig primarily because he wasn't squeamish about ripping off French couturiers. One of the outfits he designed for Jackie on a state visit to Paris was wincingly similar to a Cardin design wore by the wife of a French official.
That might be a trifle unfair on Cassini. He may not have been innovative, but he had a flare for chic, photogenic statements that emphasised Jackie's youth without contravening the dignity of her role. And he — they — understood her body. Raised waists (leg elongating), elbow gloves that meant those bare arms never looked too casual, slim but sporty (for the time) shapes in sumptuous, heavy, expensive looking fabrics ... and always a Maginot line of simplicity which neither crossed. Much of the time her only embellishment during the day was a strategically placed bow or oversized buttons (a Cassini favourite, borrowed from Givenchy) that added spirit to what might otherwise have seemed austere.
In the intervening years, a growing appreciation of minimalism has kept Jackie's wardrobe — or its spirit — topical. While women wearing slavish copies of those Camelot clothes can look slightly anachronistic (the daywear, not her evening dresses, most of which look remarkably contemporary), the lessons of Jackie-ness are on point: dress for your shape, keep it (deceptively) simple, obsess over details, and make your How to Dress maths 25 per cent fashion versus 75 per cent personal style.

How to dress like Jackie
Jackie was advised to ignore fashion once she entered the White House. She didn't entirely — paper-bag waists, boxy suits, block-heeled, square-toed pumps all featured — but it was only part of her formula. Icy pastels, bracelet sleeves, gold-framed ladylike bags (the bag in fashion at Celine this season), sack dresses, brocades and satins, oversized sunglasses and shift dresses, Chanel-inspired, modernised pearl jewellery — all the updated in classics other words — were the rest. It was such a potent force, it became its own fashion genre. Welcome to Jackie Style, from humbly to not-so-humbly priced. When browsing, ask yourself WWJD (what would Jackie do?). Answer: Embrace only what works for you, keep it modern, make it your own.
— The Daily Telegraph·
Share this: