The Luggage You Need for the Long Weekend
Juliette Hogan's new minimalist luggage is in store now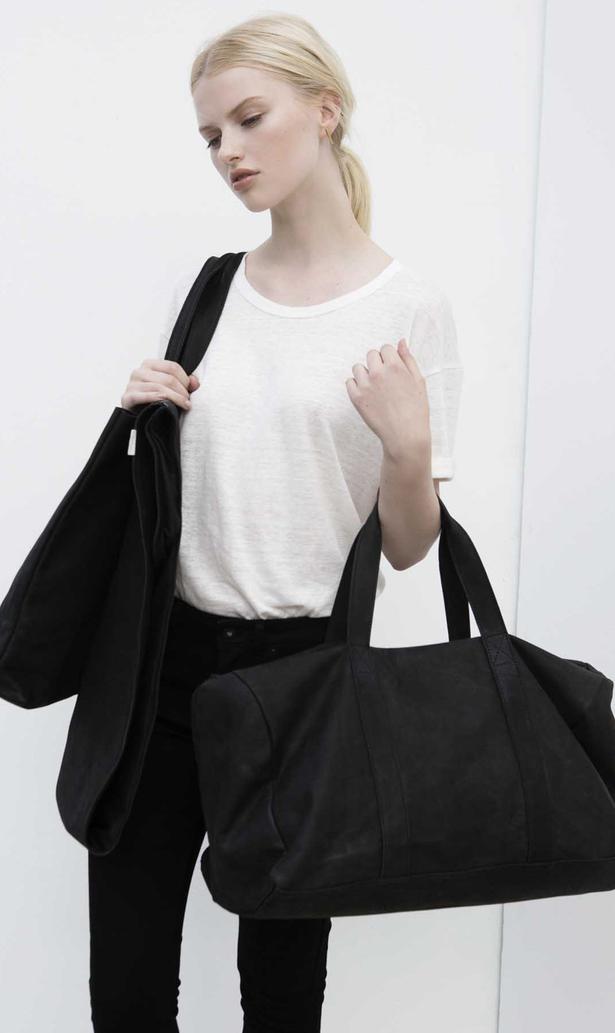 Friday May 29, 2015
Say goodbye to miscellaneous tote bags crammed full of undies, sweaters and toiletries — Juliette Hogan is introducing a stylish way to pack for Queen's Birthday weekend.
The New Zealand designer's luggage collection, which includes a 36-hour bag, garment bag, tote and zip purse, is available from today. Designed in hard-wearing NuBuck leather, the minimalist black bags are designed to last.
The designer is a keen traveller herself — "It's why I work" — and says the collection felt like a natural progression for her brand.
Juliette's own favourite destinations? "New York for the concrete. New Zealand mountains for the silence. Toyko for the clean lines. Hanoi for street food. And the desert for its colours."
The bags, which are available in store and online, sit alongside the label's current winter collection Take It or Leave It, which showed at New Zealand Fashion Week last year.
Share this:
More Fashion / The Latest