The Return of Pearls
Today's designers give a prim favourite a subversive twist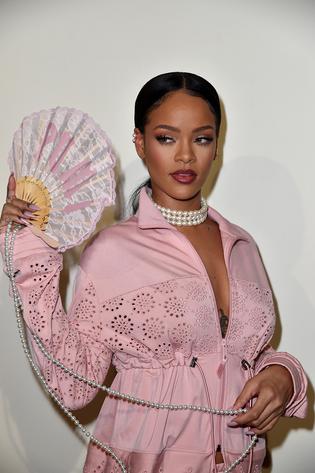 Is there a stone quite as loaded as the pearl? Said to symbolise everything from purity to sexuality, beauty to the tears of the gods, pearls are also a fashion perennial — and front and centre once more.
Throughout time, writes jewellery historian Vivienne Becker in her 2016 book The Pearl Necklace, "it has offered an irresistible invitation to subversive reinterpretation". The appeal is clear for fashion designers too.
At Chanel they never left: from the time of Coco to today's reign under Karl, pearls have appeared in almost every incarnation (punkish pearls, bourgeois pearls, flashy 80s-style pearls — take your pick).
Elsewhere right now you'll find various cool updates on the classic: think of Fendi's oversized pearl embellishments on the back of fur coats for resort 2018, the chic pearl and oyster details in Sonia Rykiel's spring 2018 collection or Celine's much sought-after — and copied — baroque pearl earrings.
At Gucci, pearls are the new normal; a decorative device frequently adorning everything from bags to shoes, brooches to blouses. They reflect designer Alessandro Michele's eccentric excess and fascination with its historical reference (for resort 2018, one model walked the runway with a head fully embellished with pearly beads).
"I was attracted to the pearl because it is so classic and refined," young London-based designer Simone Rocha said in 2014, talking about a collection focusing heavily on pearl embellishment and asserting them as one of her signatures. "I wanted to challenge that by making it into something playful and current, through placement and embellishment".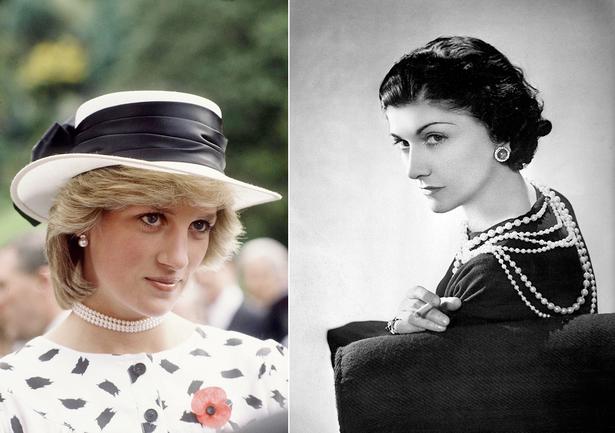 Pearl wearing icons Princess Diana and Coco Chanel. Pictures / Getty Images

Karen Walker's latest jewellery release brings pearls back to her repertoire, the popular Runaway Girl charm celebrating its 16th birthday "coming-of-age" with a pale pink pearl hanging from the stick in the place of the bindle.

The brand has a history with pearls, including the broken pearl dress from 2000 (described by Te Papa as "subtly subverting the traditional respectability of the little black dress and string of pearls"). "What we like about working with pearls is playing with subverting their primness," explains the designer.

"They can be such a symbol of establishment and uptightness and it's always fun to unravel that."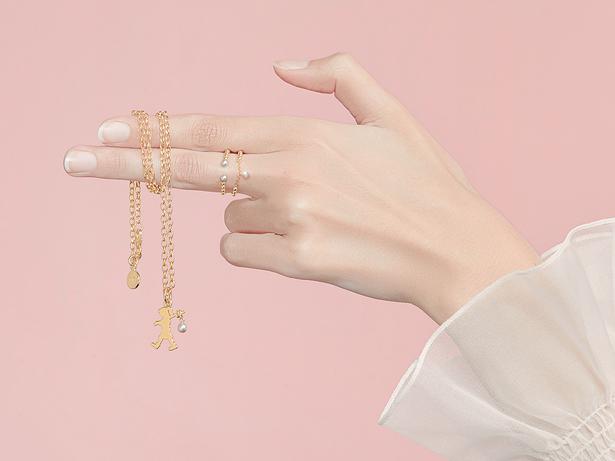 Karen Walker's latest jewellery release features pearls. Picture / Supplied

The subversiveness and beautifully weird aspect — writing about Vermeer's Woman with a Pearl Necklace, Salvador Dali described the pearl as "the very ghost of the skull" – is key for modern pearl wearers like Rihanna.

The superstar is a fan of the highly stylised pearl accent, wearing a choker and embellished sunglasses to perform on the Victoria's Secret runway, and carrying a lace fan adorned with a string of pearls backstage at a Fenty x Puma fashion show.

For local vintage jewellery expert Constance Cummings, founder of vintage store Love and Object and designer of the Olympia jewellery line, the timelessness of pearls is down to the fact they look beautiful on every woman.

"They cast a glow that gives the wearer a certain radiance, making them look lit from within. It was one of the reasons they were so popular in the Renaissance; natural light and lustre you can't replicate in other gems."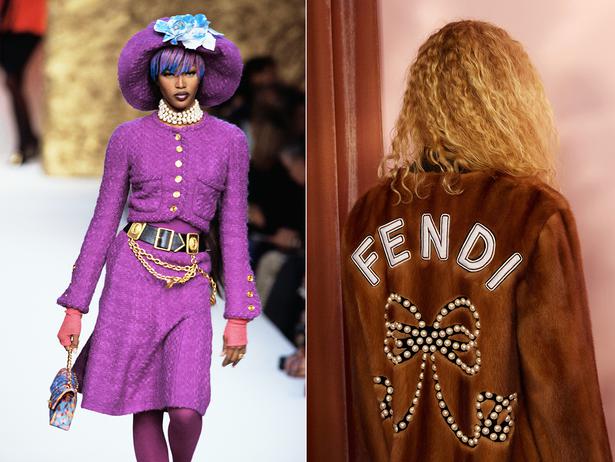 Pearls at Chanel, worn by Naomi Campbell, and at Fendi for Resort 2018. Pictures / Getty Images, supplied

Constance, who wears pearls gifted to her by family with denim and leather, notes their growing popularity. "They are unique and more of our clients want ultra-rare vintage jewels," she explains. "Chanel pearls have always been our most requested vintage jewels, so they are snapped up straight away."

"I also think the powerful female symbolism long associated with pearls is helping their favour in fashion right now."

For Karen, who also has pearls handed down through various generations of family, the appeal is in taking something old and making it new. "For me, pearls represent the taking on of the establishment."
Share this: