The quiet confidence of Atea
New Zealander Laura Myers is keeping things simple with her brand to watch, Atea. She talks to Zoe Walker.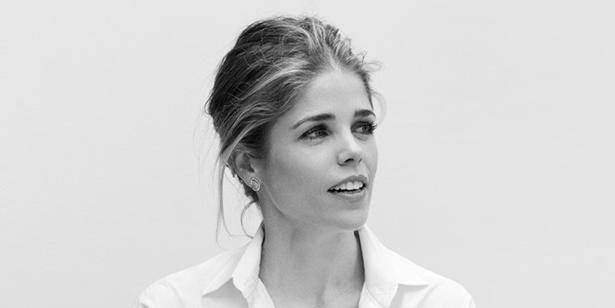 Thursday May 22, 2014
Consider it a reaction to the ever-increasing pace of fashion - women rejecting trends and the splash of the new by adopting a well-edited style uniform. The perfect pair of trousers. A selection of well-cut, well-loved shirts. The dress you'll still be wearing years from now. A tailored, black or navy blazer. This is, increasingly, how women are dressing now: uncomplicated, simple and cool. This is not dressing to stand out but to free up time to get on with busy lives.
London-based New Zealander Laura Myers is hoping to fill that need with her brand Atea Oceanie, which is developing a name for its modern approach to simple luxury. Launched in 2012, the brand focuses on wardrobe essentials made from quality fabrics - a sharp slip dress, classic wide-leg pants, an oversized double-breasted blazer, a bonded cotton skirt, a neoprene bodysuit.
"I travel quite a bit, so I'm always thinking about the essentials of a wardrobe - what are the pieces that you're going to throw in a bag, with a couple of pairs of shoes, and everything will go with everything?"
Myers felt there was a gap in the market for a contemporary price point brand - above the high street, below designer - that was really well made with beautiful fabrics. For her, Atea is about timelessness - pieces you want to come back to again and again. On the phone one early London morning she explained that "it's about quietly iterating, it's not about new things every season".
"It's also all about the fabrics. When you're doing really simple pieces, you can't hide bad quality fabric or design that isn't thoughtful. So we do a lot of fabric research, and I think that is where we're able to get that feeling of timelessness: heritage but modern."
She acknowledges that she is inspired by luxury brands like Celine, The Row and Jil Sander; brands with a luxe, minimal aesthetic, aiming for that covetable modern consumer - an assured, mature woman not swayed by trends.
"It's about pieces that feel quietly confident," explains Myers. The closest thing in the collection to a print is a stripe, and the tight colour palette focuses around navy, grey and white.
"I want it to feel fresh and modern but not new - to me that doesn't feel so effortless. Women that I admire, that's how I sort of imagine what their clothes feel like. They feel timeless; they didn't have to think about it too much."
That quiet confidence translates to how Myers has developed her brand since launching the first collection last year (that was covered by influential fashion website style.com). Next season she will wholesale for the first time, and her team will start producing four seasons a year, having just finished their first Resort collection.
Previously she had opened a store in London's Kensington, offering clothing alongside homeware and other pieces sourced from the South Pacific, however she made the decision to close that to focus on the fashion line and e-commerce.
Myers' New Zealand and South Pacific roots are still apparent in the brand today. "What I'm doing now versus what I was doing then is very different, but the idea is the same: it's about ease, freedom, it's relaxed and elegant; looking great but in an effortless way. I think that that ease of travel is very much the spirit of the South Pacific and the Islands."
Myers grew up in Auckland (her mother is interior designer Stephanie Overton and her father is Douglas Myers, one of New Zealand's richest people, now based in London), and attended St Cuthbert's College before leaving for the United States to study sociology at Brown University in Rhode Island.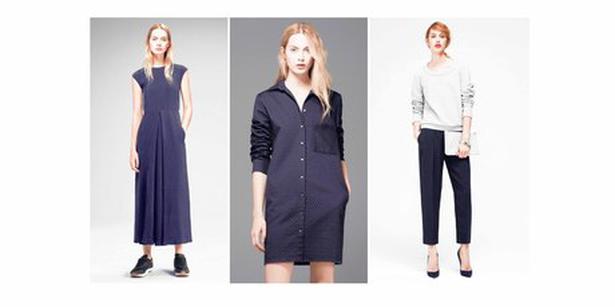 That time at an Ivy League institution likely influenced her own aesthetic and Atea's too. "I suppose I have a bent for all things American, having done my university there; I lived there for a long time, so I have a secret preppy side," says Myers. "I do really like women like Lauren Hutton or (the late) Carolyn Bessette - their style is really fresh and clean, that mix of elegant but sporty."
After graduating, she worked in advertising in New York, before returning to Auckland for a stint at Trelise Cooper. Starting as an intern, sewing on buttons in the design room, she went on to work in production and the wholesale side of the business; an experience she values for showing her the diverse sides of a dynamic business.
Now based in London, along with most of her family, Myers recently moved to swanky Belgravia, near Sloane Square, with her Atea studio in Kensal Rise near Notting Hill. The city's fashion industry is having a resurgence, something Myers feels lucky to be near.
"One of the great things about being in London is that all of the people we work with are so talented and world-class. We work with some really fantastic stylists - one, Cathy Kasterine, has done a lot of work and things over the year, and now has a role with Harper's Bazaar [senior fashion editor at large], we also work with Phoebe Arnold who is the fashion director at LOVE magazine - and obviously there are so many great pattern-makers and seamstresses. It's great to be near world class talent and businesses."
Share this: