The Real Housewives of Auckland Fashion: Episode Five
Kaftans, colour and cocktails as the Real Housewives of Auckland do off-duty glam in Port Douglas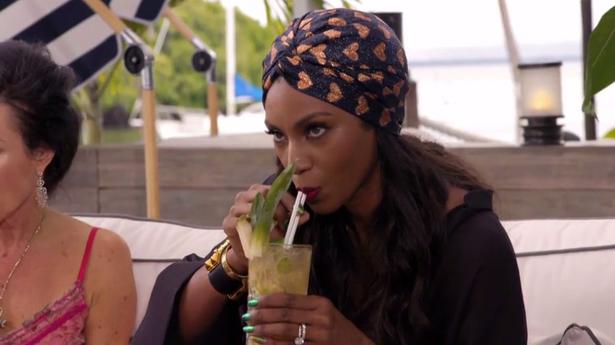 Wednesday Sept. 14, 2016
Each week we're going to look at the fashion and clothing choices of each of The Real Housewives of Auckland - with the housewives using their personal style to outdo and outplay each other.
Jetting off on a girls' trip (fun!), episode five was all about off-duty glamour – kaftans, colour, jewels and lots and lots of bikinis. Oh, and a weird fixation with bodies, from Anne's spray tan to Julia's bikini parade in front of her husband and Louise's non-apologetic admission of having her boobs done.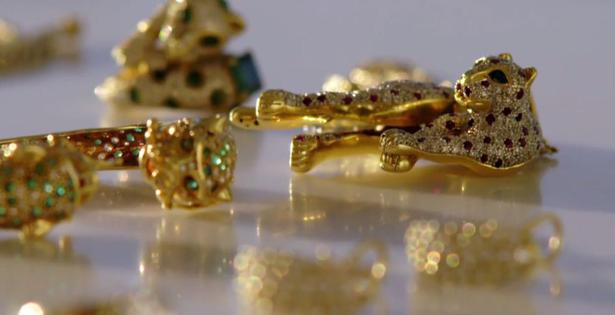 Anne Batley-Burton
She may not like spray tans or women over the age of 21 in bikinis, but Anne is into Champagne and Cartier. Her signature panther necklace - worn with almost every outfit, including the leopard print dress and fur gilet to visit Louise - had a moment in the spotlight this week, along with the rest of her jewellery collection laid out on Louise's kitchen bench.
Louise may have passive aggressively mocked it, describing the pieces as old school and the sort of jewellery her grandmother would have worn. But her comparison to the Duchess of Windsor fell flat; she was one of the most stylish women in the world. Anne may not be as chic, but this is a woman who knows her own style - and importantly, isn't trying to be anyone but herself.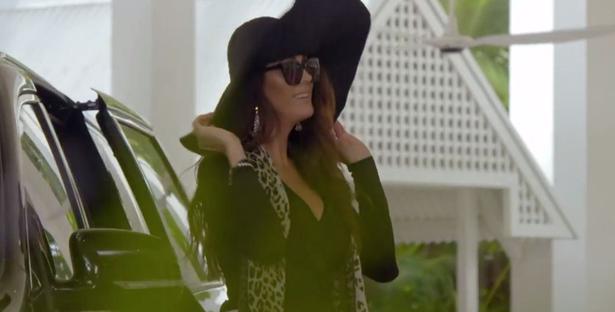 Angela Stone
Another week, another cape for Brand Angela Stone, who spent most of the episode being busy talking about being busy. Surprisingly subdued in black, white and beige, Angela used the trip to assert her position as the 'busy executive businesswoman' with her P.A along for the ride. Even her resort look was surprisingly corporate - black top, white palazzo pants, leopard print scarf and black patent flats; jazzed up with the style of oversized floppy hat worn every summer by 20-somethings chillin' on Instagram.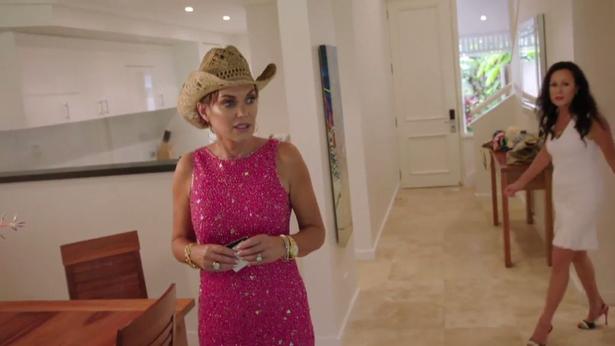 Louise Wallace
We saw more of the cheeky side of Louise this week, who favoured pink and florals for off-duty style at home and on holiday. Inviting Anne over for a casual spray-tan in the kitchen, Louise chose a floral shirt with a hint of a pink bra popping out, while for her Port Douglas arrival, she absolutely nailed the resort look. We award her slightly weird but strangely perfect combination of pink sequins and a straw hat, outfit of the week.
She also takes line of the week, with her frank explanation of her boob job: "My motivation for getting my boobs done was to be in proportion. I just thought, I had a big fat arse, and it was too small up top."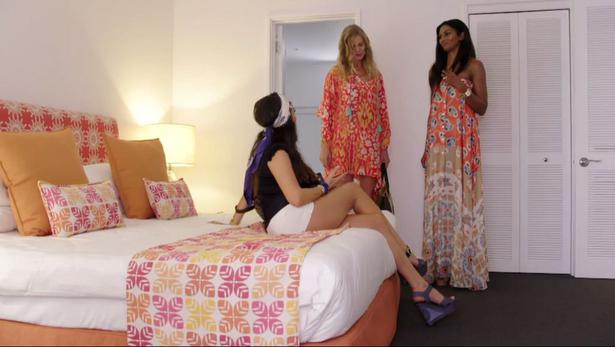 Julia Sloane
You know that Julia would have a collection of fab kaftans ready and waiting for such trips, along with her seven or eight bikinis. "I'm looking forward to seeing the girls, and showing my body in my bikinis," she explained, following a slightly lecherous styling session with her husband. "They're great girls, they look fantastic, they've got taste, but hey, I've got a good body, and I can strut my stuff better than what they can." OK… She matched her orange and pink kaftan with a Louis Vuitton-style bag.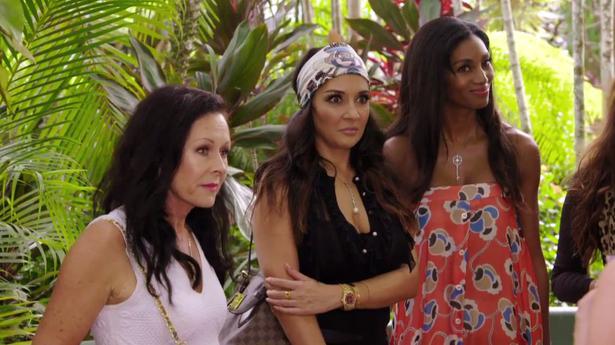 Gilda Kirkpatrick
Gilda continues her DGAF fashion dominance, casually dismissing any stress over what to pack and arriving in Port Douglas in teeny white shorts, a silk head scarf and Louis Vuitton denim wedges. Later, for cocktails and drinking games, she changed into a white cowl neck top. Checkmate!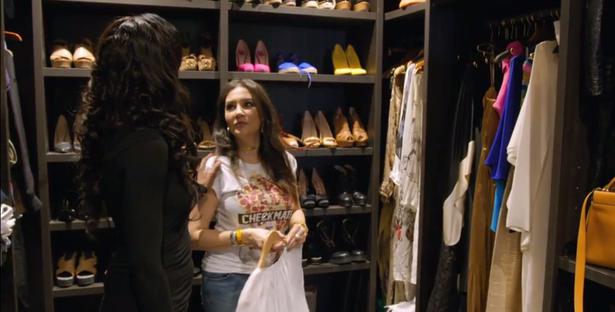 Michelle Blanchard
Described by Gilda as a "fashion queen", the show drove the point home with sweeping shots of Michelle's collection of labels (Paul and Joe, Missoni, gold Gucci heels, Chanel espadrilles) and an insane shoe collection displayed in her insane walk-in wardrobe. Michelle has a lot of fun with fashion, and it's effortless. She could wear a lurex heart printed turban, and still look chic as hell.
For more on The Real Housewives of Auckland, visit spy.co.nz
Share this: