The Real Housewives of Auckland Fashion: Episode Four
Fashion power playing on The Real Housewives of Auckland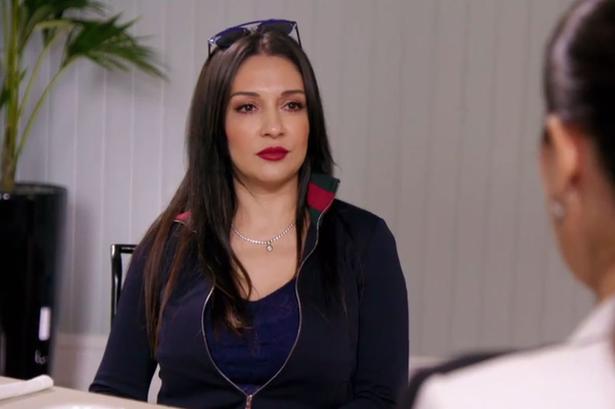 Wednesday Sept. 7, 2016
We're four episodes in on the Real Housewives of Auckland, and an obvious penchant for glamour has surfaced – with each woman showcasing a distinct point of view as to what they consider tasteful style.
From Gilda's high-octane style – often seen in her own wardrobe of Gucci and Zambesi – to the leopard prints and mink coats favoured by Champagne lady and cat fan Anne Batley-Burton, the housewives join an international franchise formula centred on excess and over-the-top glam.
Each week we're going to look at the fashion and clothing choices of each episode – with the housewives using their personal style to outdo and outplay each other.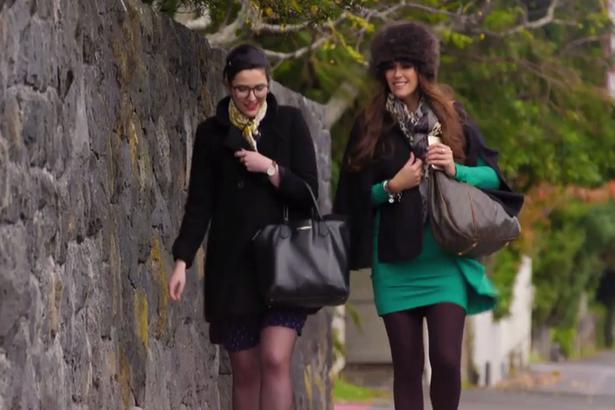 Angela Stone
There's a special type of woman who loves a fierce cape, and that's Brand Angela Stone. Trying to fit in with her Auckland counterparts, last night's episode saw Angela shopping for a new city home in a "nice neighbourhood". Something in the sevens, she told her real estate agent, who wore her best Chanel logo scarf for her TV moment.
Never seen without a statement accessory – pointless scarf, funky necklace, Cossack-style hat – Angela's efforts to assert her style credentials often feel self-conscious.
"French intern" Lea is suspiciously styled as an adorkable Amelie/Zooey Deschanel caricature, fulfilling the stereotype of what New Zealanders' perceive a quirky French girl to be. Twee headband, (faux?) spectacles, and yes, a jauntily tied silk scarf. If there's a style lesson to take from Angela this week, it's the power of a scarf.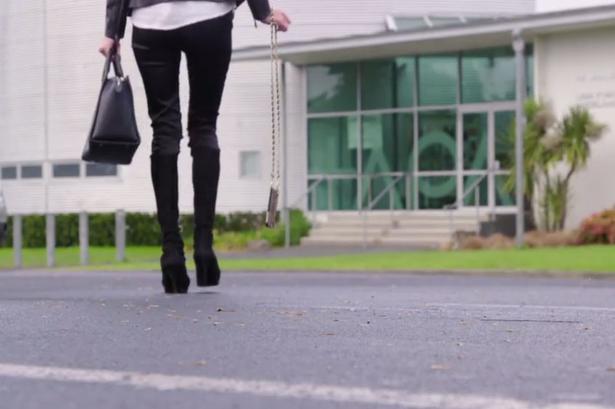 Julia Sloane
Flirty tunic dresses, sparkle and faux fur coats (last night's was by Yvonne Bennetti) are Julia's specialty. Her most interesting wardrobe item in last night's episode featured in a low-angle shot of Julia walking into Louise's acting class, handbag perched on one arm and an iPhone case attached to a long chain dangling from the other. Fun! And while she tried to spice up her wine tasting evening with a show and tell of her sex toys, Anne the Champagne lady summed up Julia's taste, in party conversation, as "nouveau riche and lacking taste". Meow!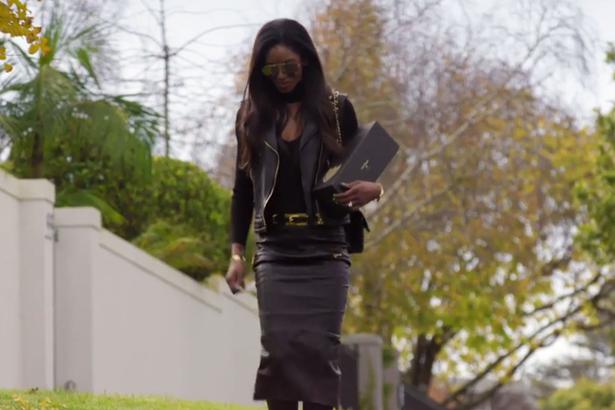 Michelle Blanchard
The striking Michelle is an obvious clothes horse; glimmers of her past life as a model still evident in her bold clothing choices and the confidence in which she carries herself. She arrived for the acting class in her bright blue car in a bright orange jacket over a Moschino Barbie printed T-shirt. Later she visits Gilda in black leather and gold, delicately holding a box of Dom Pérignon like a baby.
Her love of edgy, contemporary design comes into play with her wardrobe choices. Strategically cut-out tops, figure hugging leather and lots of black and gold accessories highlight Michelle as an intimidating figure in the group.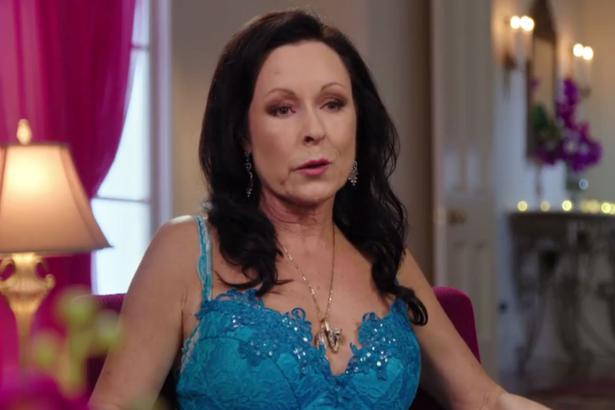 Anne Batley-Burton
She loves leopard print, mink coats and Champagne, with Anne's infectious cackling adding to her charm. Her white Chanel-style boucle skirt suit to meet Angela and Lea set her up as the worldly old moneyed housewife, particularly while flexing her impressive French.
For the episode's sit-down interview, Anne wore what we think was a blue lace dress - cropped at the bust, making it look like she was just wearing a bra; adding to her endearing role as the lovable lush.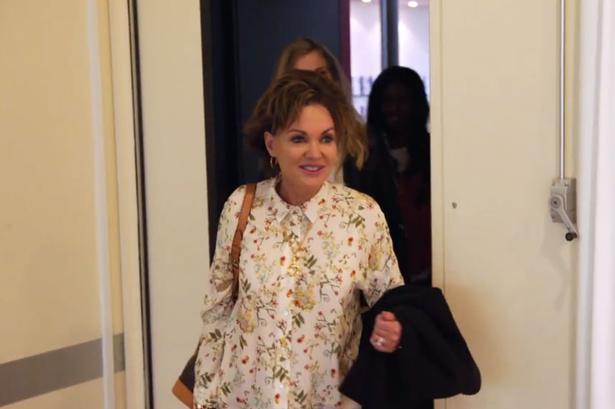 Louise Wallace
Her style hasn't changed much from her days as the stern host of The Weakest Link. Buttoned up shirts and razor sharp blazers – always with plenty of jewellery – reinforce her role as the group's disciplinarian. At the acting class, she wore a floral printed shirt with gold Gucci horse-bit necklace; storming out with her Louis Vuitton monogram Noé bucket bag over her shoulder.
Later, at the wine tasting, Anne and Michelle arrived wearing dresses and furs. In contrast, Louise made a late entrance in a white blazer, black blouse, pants, gold necklace and pumps – a power move in a power suit.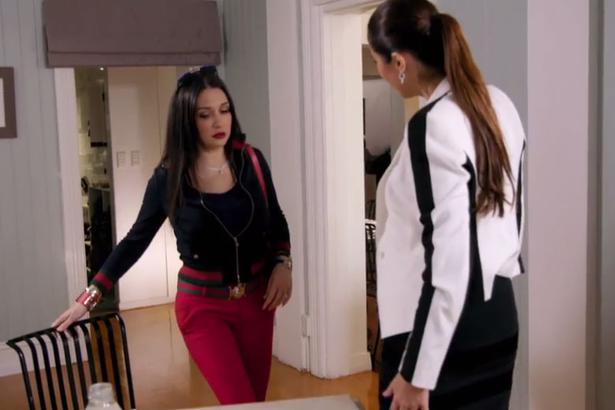 Gilda Kirkpatrick
Everyone knows it: from her facial expressions to her style, Gilda is the most badass of the lot. Polished and current, Gilda's style is easily the chicest on the show – whether she's hanging out in the kitchen with her private chef in a white robe or lounging on the couch in an oversized pink sweater dress with matching pink pumps and a rose gold iPhone.
But she saved her best look to meet Brand Angela Stone, making an entrance in head-to-toe Gucci (zip-up jacket, heels, red pants, belt, M.A.C. 'Lady Danger' lipstick) – effortlessly outplaying Angela's conservative suit and power ponytail. (FYI, even Gilda's baby wears Gucci). Gilda's deadpan expression when telling Angela to bring the real her to the table was reinforced by her superior outfit…making the statement that Angela is still the rookie in this town.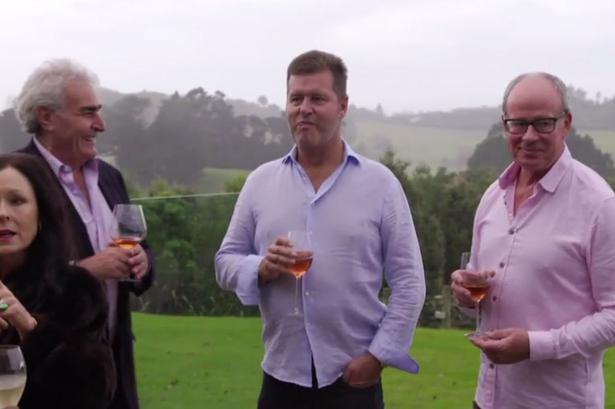 The husbands.

The husbands
The "marrieds only" wine tasting saw husbands David and Michael pull on their best going out shirts, pastel and untucked. Meanwhile old-money Richard and Scott offered a contrast, in smart shirts, blue aviator frames and cufflinks.

For more on The Real Housewives of Auckland, visit spy.co.nz
Share this: