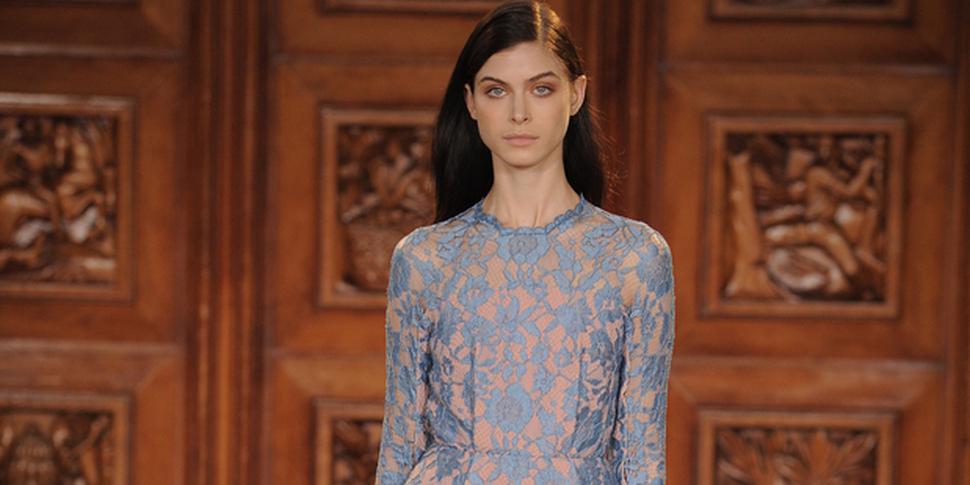 The Royal Wardrobe Watch
Wednesday April 9, 2014
The public aspect of the Royal (Fashion) Tour begins in Blenheim tomorrow, following the arrival of the Cambridges in Wellington on Monday. The Duchess of Cambridge looked regal in a scarlet Catherine Walker coat and dress, but we're still holding out for an ensemble that has links to the local fashion industry - not just a silver fern brooch, as beautiful as that was.
In the past, the Duchess has worn garments with connections to the country she is visiting: in Canada in 2011 she wore a dress by Canadian-born designer Erdem Moralioglu, and in Singapore an outfit from Singapore-born Prabal Gurung. What will she wear here? We're looking for pieces from local designers whose aesthetics reflect the Duchess' preference for elegant tailoring, but with a modern edge - like Kate Sylvester, Juliette Hogan, Ingrid Starnes, Tanya Carlson or Liz Mitchell.
Something New Zealand-made would be reason for celebration, too.
New Zealanders abroad will likely feature, though: Collette Dinnigan and Rebecca Taylor are already favourites of the Duchess, and Atea, a very cool up-and-coming label from New Zealand-born, London-based Laura Myers would help modernise the Duchess' prim aesthetic.
But it's New Zealander Emilia Wickstead who is a given, having dressed the Duchess several times in the past. This regal looking lace dress with peplum and mid-length hemline from Wickstead's Fall 2014 collection looks like it was made with the Duchess in mind. The London-based designer has been in New Zealand recently, too - is she here to fit custom pieces for her?
Share this: