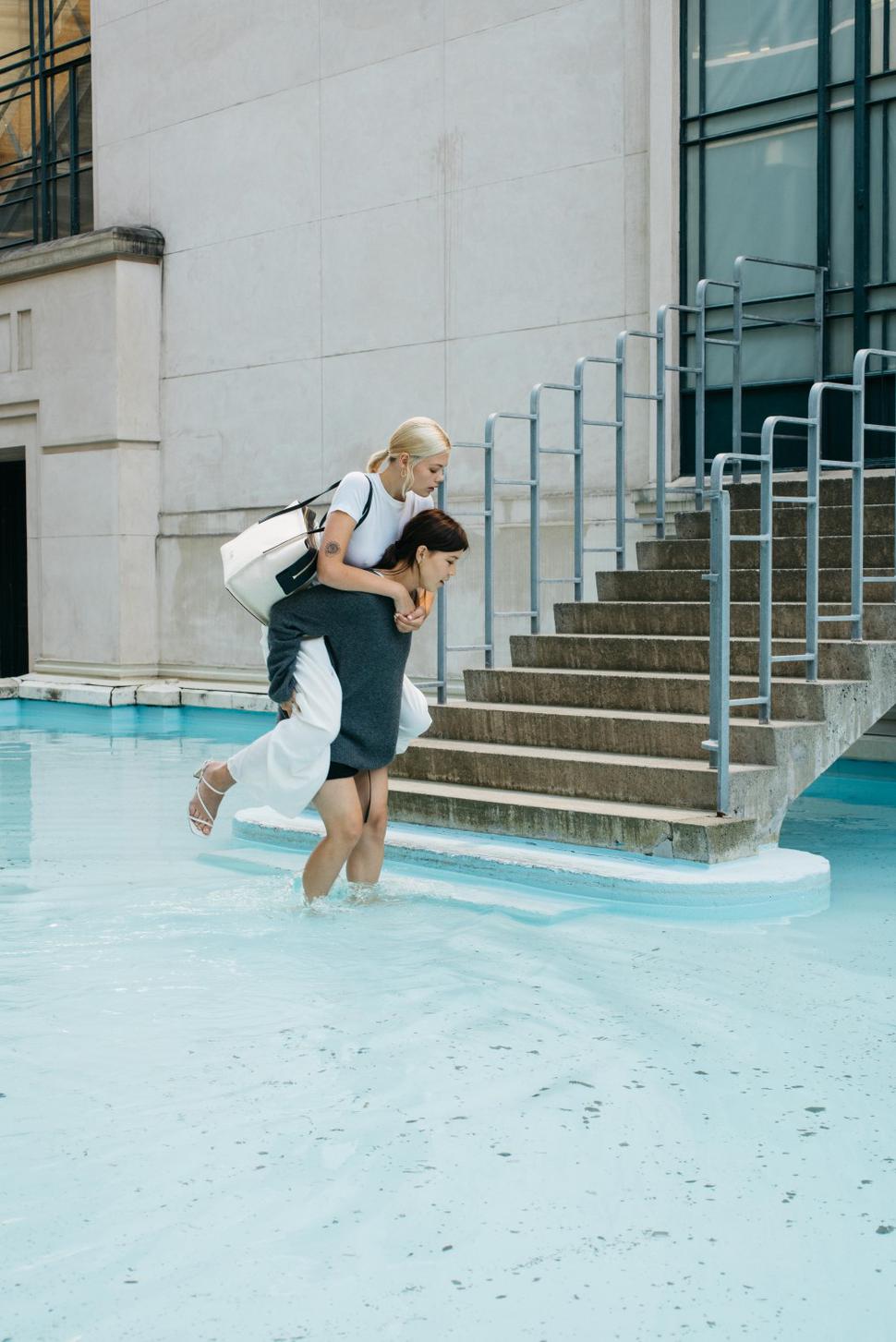 Yu Mei's Agile Cyber Shift Sees Its Autumn/Winter 2021 Show Carry On
Founder Jessie Wong tells Viva about her lightning-speed pivot to a digital runway
Saturday Feb. 27, 2021
Taking cues from the digital ventures abroad and proving adept at pivoting, local leather goods brand Yu Mei unveils its new autumn/winter 2021 collection with a dynamic digital show.
Originally planned as a physical event in Wellington — a live runway presentation at City Gallery that was to be held February 18 — the recent alert level changes saw Yu Mei founder Jessie Wong and her team change tack and, 48 hours later, film the event sans-audience at the gallery.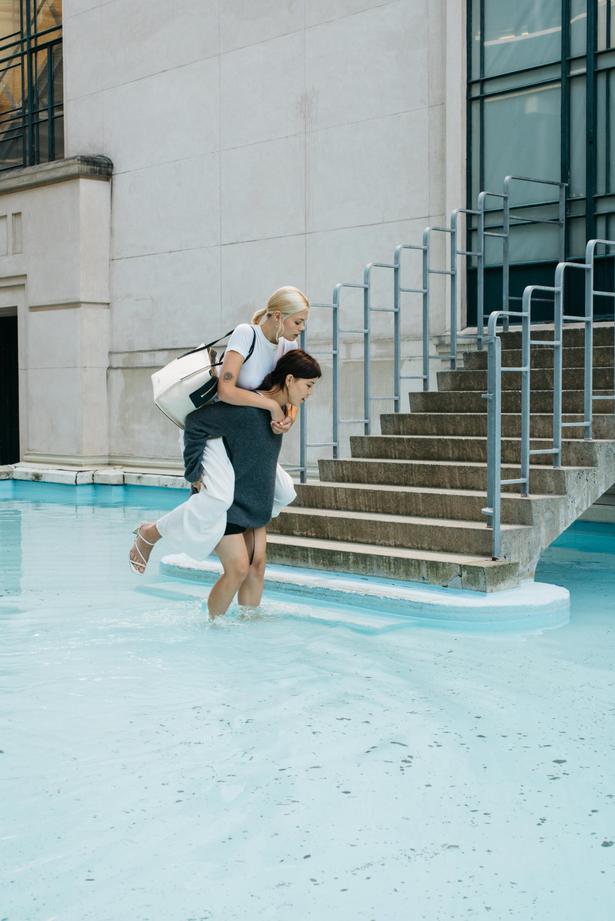 Behind the scenes of Yu Mei's digital show. Photo / Supplied

"The announcement was made on Sunday and we had to make a decision early, given our friends were set to travel down from Auckland to attend the show later that week," reveals Jessie. "My team had put so much effort into producing an amazing event, but it really impressed me how agile and adaptive they were."

The brand worked with Wellington-based digital agency Wrestler to produce the film — which streamed live on Yu Mei's website Friday night, with a viewing party for top customers, industry faces, and friends of the brand.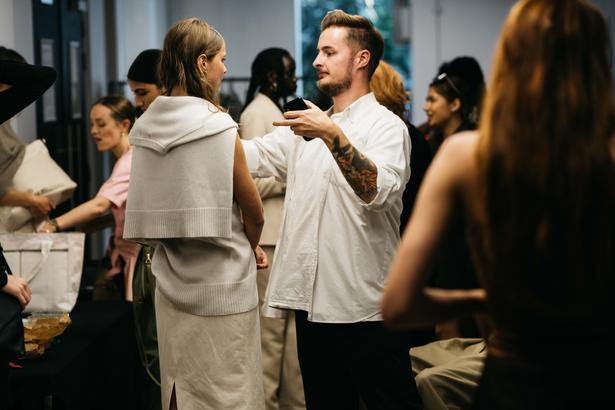 Behind the scenes of Yu Mei's digital show. Photo / Supplied

"Our Digital Runway was filmed in the same location as the show was set to take place, with thirteen models and our crew making it happen in record time," Jessie tells Viva.

READ: How Designers Are Adapting To The First Ever Digital Couture Fashion Week

Directed by Sebastian Hunt — who also styled the show alongside long-time collaborator Dylan Richards — he worked with Adrian Williams, designer and production manager at Yu Mei, and they created a wardrobe for the models that elevated and fit with the collection's mood.

Beauty was created by Blair Gamblin for Bobbi Brown, while Buoy Salon in Wellington created the sleek hair looks.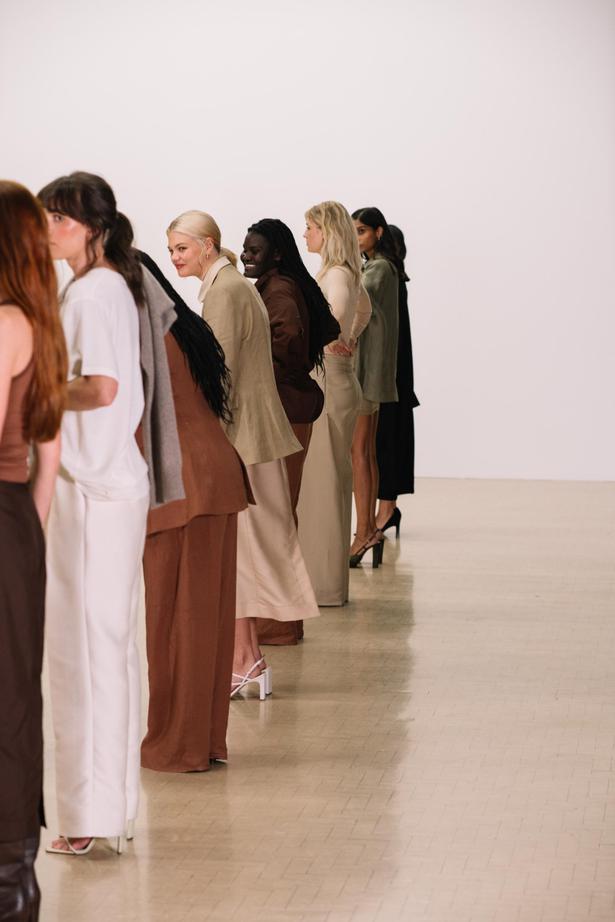 Behind the scenes of Yu Mei's digital show. Photo / Supplied

The resulting digital show proved even more successful than Jessie could have hoped. "I couldn't be more proud of how it's all come together and the end product," she says. "The biggest learning here was that plan B often turns out better than plan A if you trust the process and hustle."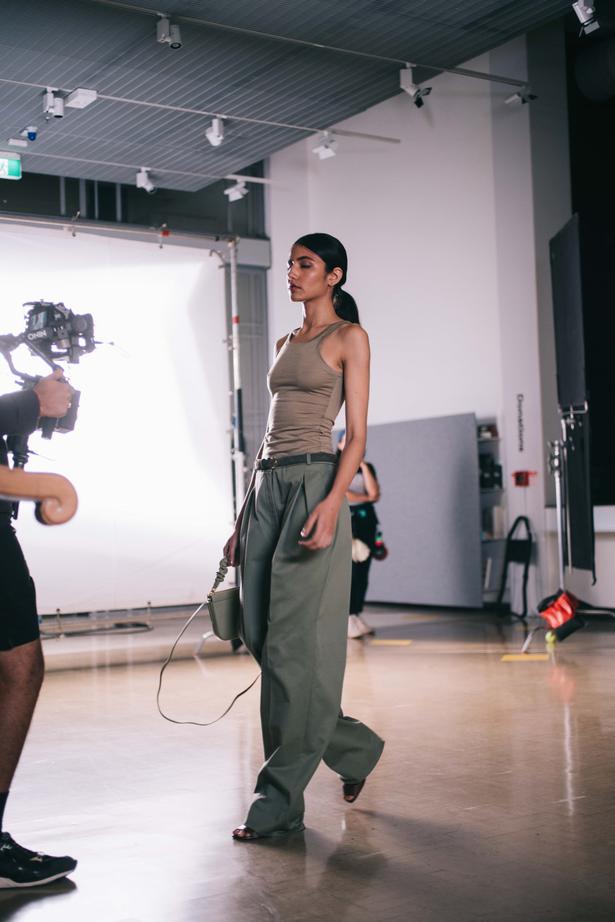 The innovative show presents the leather brand's latest collection; an assembly of neutral shades and shapes entitled 'The Art of Packing', it explores the ideas of utility, need and self-reliance, and features a full range of leather goods — including wallets and document holders, an eyeglass case, makeup bag, cardholders and envelopes that complement Yu Mei's beloved bags, as Jessie explains.
READ: Chanel's First Digital Show
"We created a library of these small leather goods that function like chapters in a book — you can build up your set over time to suit your needs."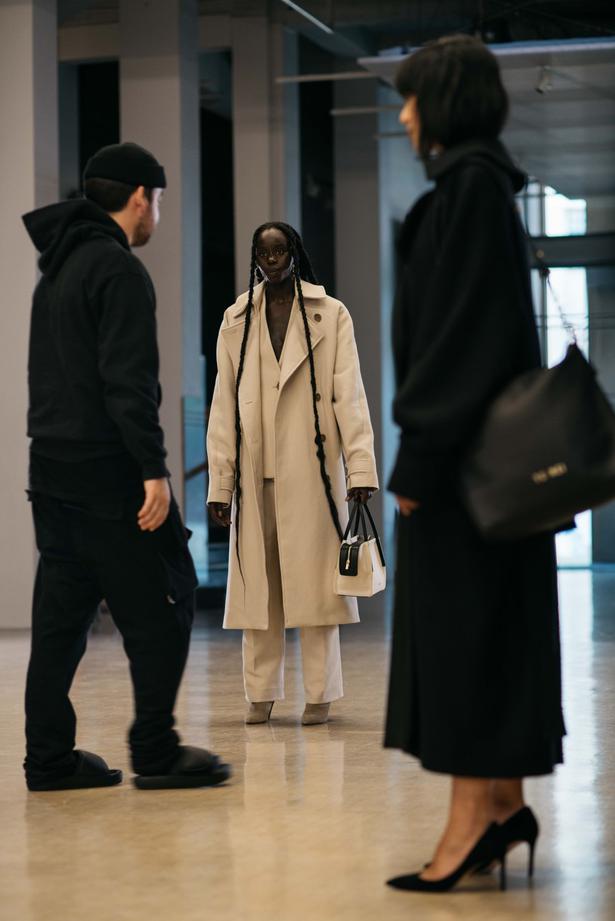 Behind the scenes of Yu Mei's digital show. Photo / Supplied

Jessie was inspired by the idea of daily life, and what it necessitates. "I thought about my daily life and how function is so important and realised many busy women are facing the same thing — the need for quality utilitarian pieces that will keep you organised."

She also sees accessories as a vehicle for fostering wellbeing. "Being organised makes you feel good — you feel prepared to take on life's challenges.

It lowers stress levels and leaves you room to focus on what's important, so you can accomplish your dreams without interruption.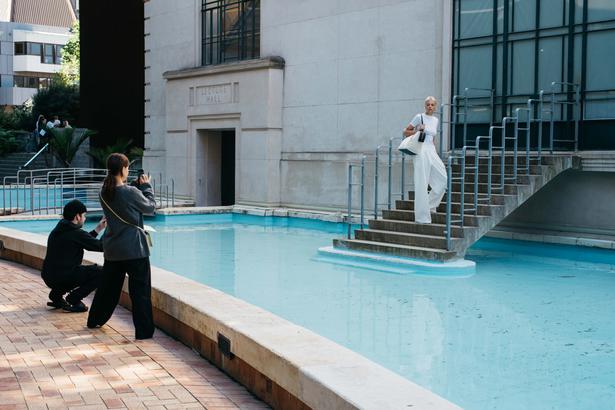 Behind the scenes of Yu Mei's digital show. Photo / Supplied

"There are already enough obstacles in the world and finding your keys doesn't need to be one of them," Jessie tells Viva.

The new collection is built around the ideas of utility and regeneration, what Jessie calls the founding values of Yu Mei.

Its leather goods are made from premium deer nappa, a by-product diverted from waste that aligns with the brand's other initiatives around more sustainable operating (like it's buyback-repair scheme).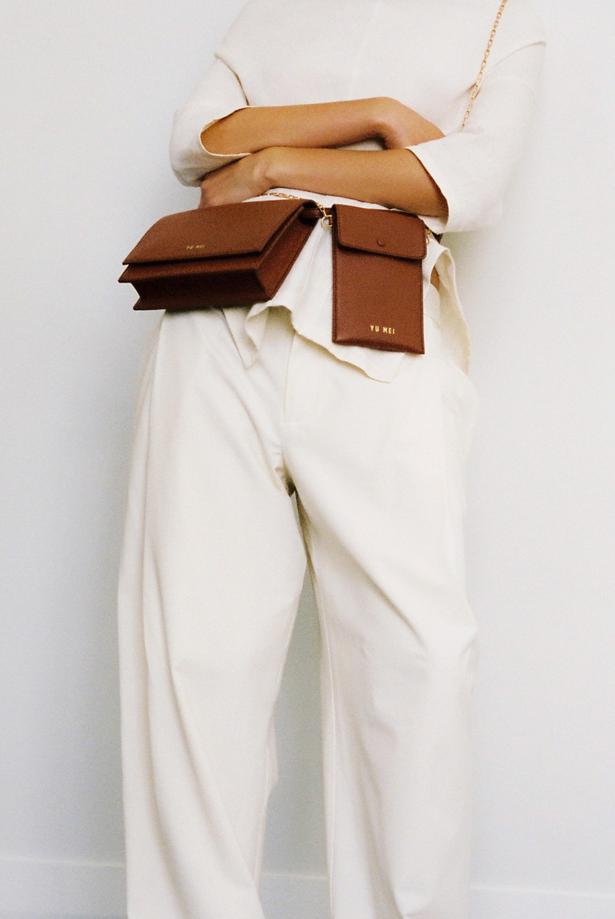 Yu Mei Autumn Winter 2021 campaign. Photo / Supplied

It's an evolution for the brand, which launched in 2015, and presents their expanded product offering. Now with three Yu Mei stores and nearly 30 stockists.

READ: Runway Report: Paris Georgia, Maggie Marilyn & Yu Mei at NZ Fashion Week 2019

Creating an event in Wellington was a deeply personal choice for Jessie.

"Wellington is a special place to me, it's my home," she reveals. "We have such a loyal community here and I wanted to give back to them by putting on a show they could attend and feel part of. Though it didn't eventuate, we were able to film the Digital Runway at City Gallery — so there's still that connection to home for me."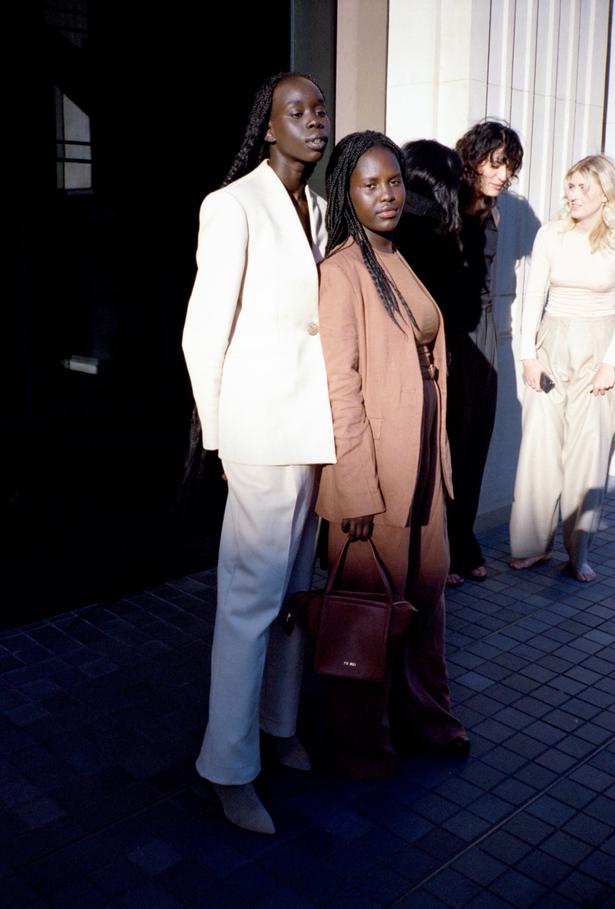 Behind the scenes of Yu Mei's digital show. Photo / Supplied

Digital events have become the norm overseas this past year, and though this is one of the first locally, it's likely to be joined by others as designers embrace caution and innovation.

Directed by Sebastian Hunt
Filmed by Wrestler
DOP Jacob Munro
Produced by Hannah Malpas
BTS Photography by Nick Shackleton & Tom Shackleton
Styled by Sebastian Hunt & Dylan Richards
Clothing by Yu Mei (Jessie Wong, Adrian Williams, Youhan Khosho)
Leather goods by Yu Mei 
Share this:
More Fashion / The Latest