The Sound of Zambesi
Writer and former fashion editor Stacy Gregg looks back at Zambesi's shows at NZ Fashion Week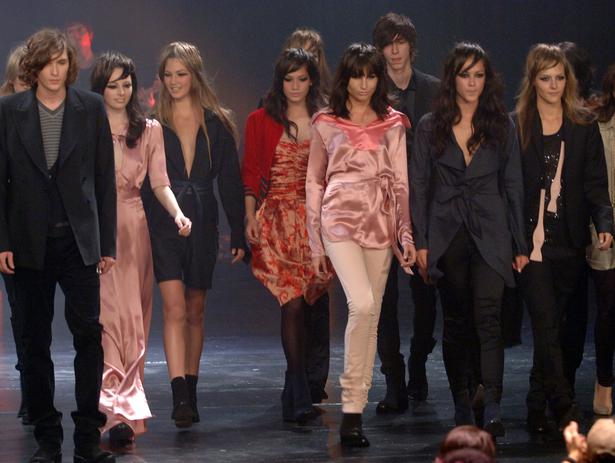 Thursday Aug. 27, 2015
The first song of a runway show is so crucial I cannot describe its value. It is the mood-setter — and it defines all else that will follow. If the runway music is lame or predictable or try-hard in any way it taints everything. It is the fear of this that drives many designers to go for the "safety option" — choosing well-worn songs that they have been assured by their crew are "cool".
Zambesi have never needed to worry about being cool and they have never been safe. Their innate confidence in their own mojo has led them to make astonishing musical choices over the years at NZFW. My favourite moment would be watching the models come out in beautiful, ephemeral stone-grey georgette gowns to the lilting voice of Dolly Parton doing a heartbreaking rendition of Led Zepplin's Stairway to Heaven.
It's not like the mood was always wistful though at a Zambesi show. At times their song choices were powerful, dramatic and even comedic. The theme from Jaws being blasted through a cavernous boatyard had everyone startled, bug-eyed and on the edge of their seats when it was used to open the runway show in 2006.
Their most music-dependent show though, would be their rock 'n' roll performance at the St James Theatre, with its PJ Harvey-esque undertones, and models stalking the stage looking very soigné-grunge while Pluto performed in the background. I went home that night desperate to buy the very Courtney Love full-length pink satin gown and with half a mind to dust off my Fender Stratocaster. The guitar band never happened (who was I kidding?) but that dress is genius and it is still in my wardrobe.
Share this: