SPONSORED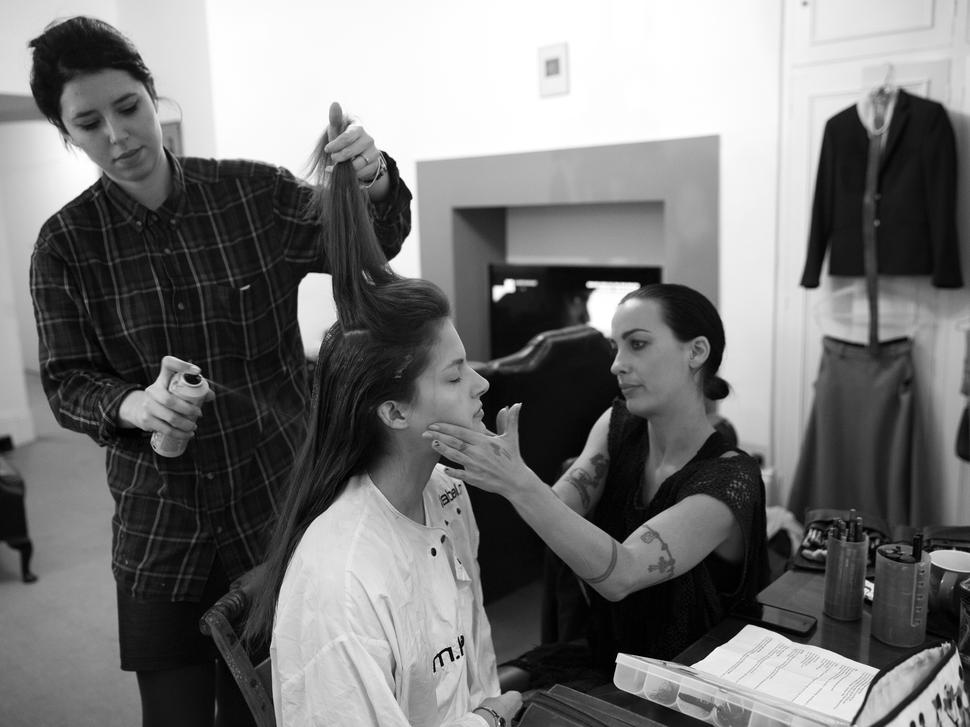 The Toni&Guy and Viva Collaboration
Behind our Insiders' Guide to London
Wednesday March 25, 2015

From the irreverence of Kate Moss to the rebellion of Vivienne Westwood, the boho-chic of Matthew Williamson to the glamour of Stella McCartney, there is no denying London is the capital of cool. Indeed, this attitude stretches beyond fashion to music, design and art, and it comes with a sense of optimism and originality.
When it came to creating Viva's Insiders' Guide to London, we were thrilled to collaborate with Toni&Guy — a brand that epitomises that Brit cool vibe. For the past 10 years, it has been a major sponsor of London Fashion Week with its top stylists working at the forefront of hair trends — creating looks for the runway and translating them to the high street.
Excitingly, Toni&Guy is about to launch its hair care range in New Zealand, and to celebrate it flew the Viva fashion team to London to capture the glamour and hard work that goes on behind the scenes of London Fashion Week and the essence of this stylish city.
The result is this ever-changing, ever-growing collection of exclusive stories, images and video. We've talked to top designers, hair stylists, and cool Londoners about what inspires them, the trends right now and their favourite hang-outs — from the best boutiques to the most stylish restaurants. Because there's so much to say and do, we will be updating our website over the new few weeks, with more great London stories. Like the city itself, it is a constant source of ideas and inspiration. Keep checking in at viva.co.nz/london and enjoy!
— Amanda Linnell, Managing Editor
View more from Viva's Insiders' Guide to London brought to you by Toni&Guy
Share this: