The Vampire's Wife Gothic Collaboration With H&M Launches Today
Susie Cave takes her glamorous Victorian sensibility to the masses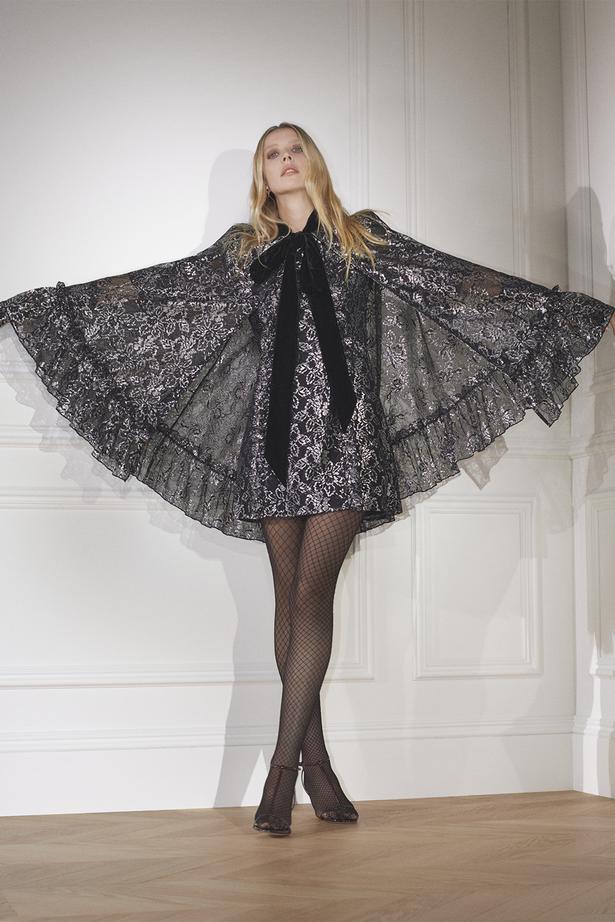 Thursday Oct. 22, 2020
Blanche Dubois with a smattering of Goya are two ways to describe the aesthetic of cult fashion favourite The Vampire's Wife, and for its latest collection, the same dark DNA has extended to the masses.
Founded in 2016, creative director Susie Cave's darkly Victorian aesthetic — with dresses that toe the line between modesty and gothic sex-appeal — has garnered a loyal following, worn by everyone from the Duchess of Cambridge to Dakota Johnson.
A fresh collaboration with Swedish chain H&M launching instore tomorrow is a chance to introduce the brand to a wider audience at an affordable price.
Featuring dramatic cocktail dresses, lace capes, gloves, and bewitching jewellery, the launch is well-timed for those looking for the perfect outfit for party season.
"My dresses are living contradictions," Susie says. "Demure and buttoned-up, yet very sensual, traditional but subversive, sophisticated but casual, serious but playful, dark but full of light. Isn't a contradiction the essence of Englishness?"
The H&M x The Vampire's Wife collection is available from today at H&M Commercial Bay, Newmarket & Sylvia Park.
Share this: