First Look Inside Auckland's New Tiffany & Co
The iconic jeweller Tiffany & Co has opened its flagship Auckland store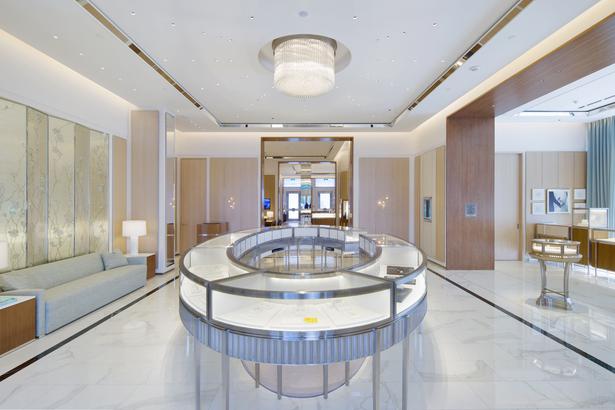 Thursday Oct. 27, 2016
Here's your first peek inside Auckland's newest luxury retailer, iconic jeweller Tiffany & Co, which has opened the doors to its flagship Britomart store a week early.
The main feature of the store's grand entrance room is a hand-leafed chandelier by New York-based artist Michelle Oka Doner, inspired by the Tiffany Magnolia motif.
Glen Schlehuber, vice president and managing director of Tiffany's Oceania market, told the Herald the chandelier would transport customers to a "magical world of Tiffany".
"You're transported out of Auckland and maybe you're in New York now. The elements of the store portray the true feeling of luxury. There's beautiful marble in the store, there's glossy lacquers, polished metal. wood panelling, drapery, apolstered walls."
WATCH Tiffany's opens in Britomart
One of the other highlights of the 430sq m store, which occupies the entire ground floor of Australis House and backs on to Britomart's Takutai Square, is the replica of the 180-year-old Atlas clock which is mounted on the store's New York's Broadway shopfront. New Yorkers in the late 19th century would set their pocket watches by the clock, Schlehuber says.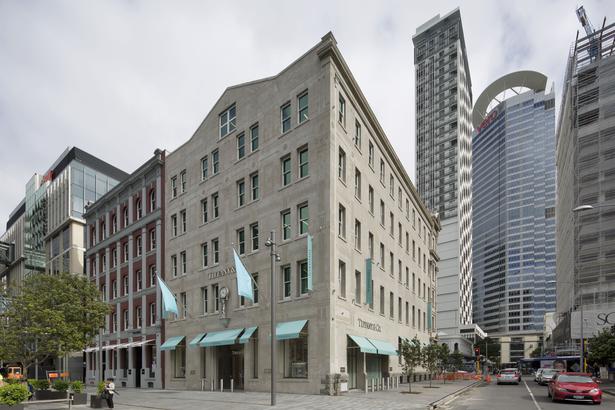 There is also a bridal salon, separate areas housing fine jewellery and fashion collections, the first Tiffany watch gallery in Oceania, and leather accessories and sunglasses. 
Heritage architects supervised the interior renovations, as the location, built in 1903, is part of the Historic Places Trust.
The retail giant follows in the footsteps of other high-end brands, such as Prada and Dior, which opened stores in Auckland's CBD last year. A launch event is planned for November 10.
Tiffany & Co is at 33 Galway St, Britomart
Share this:
More Fashion / The Latest