The Sustainable Steps Making Tiffany & Co Diamonds More Desirable Than Ever
Giving back to the very resource that helps your business thrive? Tiffany & Co.'s chief sustainability officer, Anisa Costa, is adamant the brand's latest environmental effort is not just lip service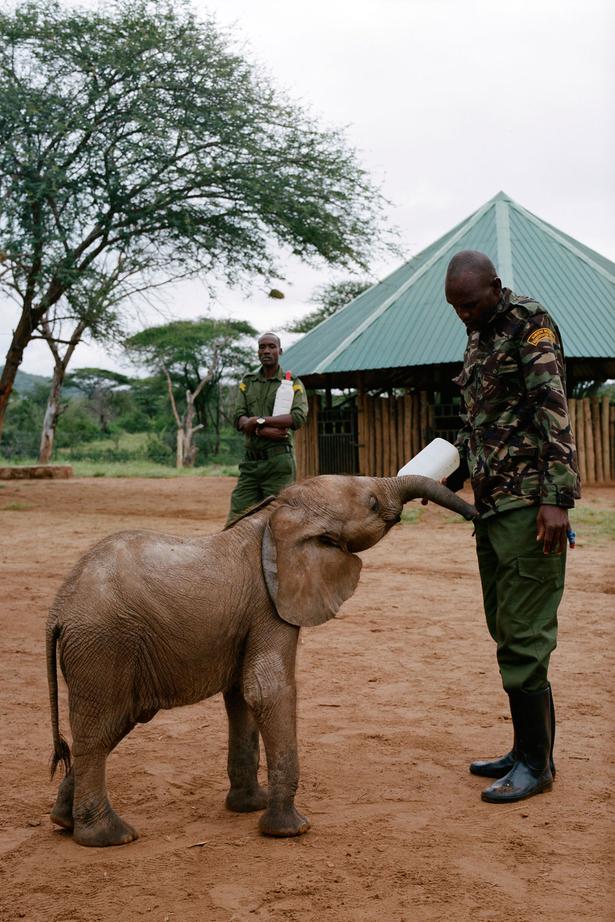 Sunday Nov. 24, 2019
Conservation is top of mind for many people and several luxury brands have tried, with varying degrees of success, to address issues plaguing the natural world — from elephant poaching to declining lion populations.
For brands relying heavily on Mother Nature as a resource, how do they reconcile using natural resources for profit and not giving back to that source? It's a question Tiffany & Co.'s chief sustainability officer, Anisa Costa, is often asked.
READ: Welcome To Lizard Island, The Resort Offering Luxury With An Important Lesson
"Awareness of sustainability issues is key in this day and age," she explains, "and as consumers, what we choose to purchase — or not to purchase — empowers us to make a statement and have a definitive impact."
Anisa's role is to maintain and foster the brand's sustainability efforts, which, like everything at the moment, is equally lauded and scrutinised.
Earlier this year the company announced its commitment to sharing with consumers the provenance of its newly sourced, individually registered diamonds. From a sustainability perspective it's important, especially when complex supply chains are involved. It's a significant step for a brand now in its 183rd year of business.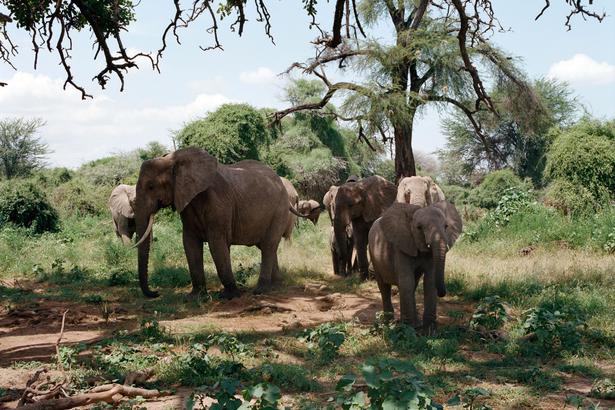 Donations from Tiffany & Co. will help protect vulnerable African animals. Photo / Supplied

"Diamonds signify a personal and significant purchase, often representing important moments in our lives, and we believe our clients want to know where their most valuable, most cherished diamond jewellery is from, and how it came to be," says Anisa.

"A challenge for leading companies is that complex global supply chains haven't yet caught up with consumer or company demands for transparency and traceability. This is why knowing the origin of our precious metals and gemstones is key to ensuring mines we're sourcing from are operated in environmentally and socially responsible ways. Traceability is not an end goal in itself, but it allows us to understand our diamond value chain, from where a diamond was unearthed.

READ: Haircare Company Davines' Italian Headquarters Is An Eco-Friendly Vision

"We also recognise the need for high-bar standards for responsible mining. For example, we go above and beyond the Kimberley Process (a scheme that certifies rough diamonds are conflict-free) to source our diamonds with respect for the environment and human rights."

Nature has a heavy design influence on the brand's portfolio and one way it's combining its conservation efforts with the business of selling luxury jewellery is through its special edition Save the Wild collection.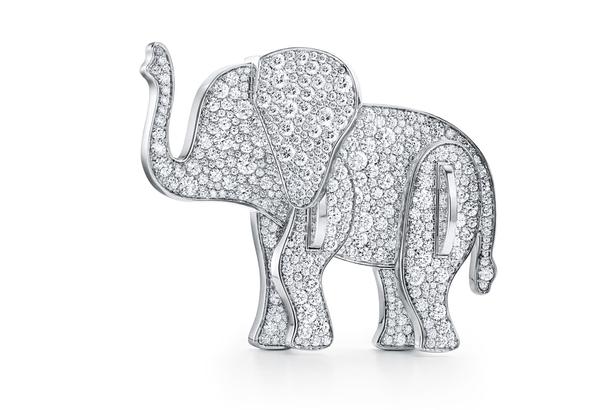 Tiffany & Co. Save the Wild collection. Photo / Supplied

One hundred per cent of profits from this collection go to the Wildlife Conservation Network, with the brand consistently exceeding its donation pledge, raising more than US$5 million since its launch. It's an initiative Anisa is clearly proud of.

"The Save the Wild collection has been a success because it invites our customers to be part of our philanthropic giving, while building awareness to protect threatened species and the communities that work to protect them."

The latest Fantastic Beasts collection highlights elephant, rhino and lion designs fashioned into pave diamond brooches in 18k white, rose and yellow gold. There's also a sterling silver elephant desk object.

"One hundred per cent of donations designated for a species go directly to support organisations working to protect those animals on the ground across Africa, wherever the need is greatest for each of the three species — from anti-poaching efforts, to ivory and horn demand reduction initiatives," says Anisa.
Proceeds also go towards supporting community-centred conservation programmes, to find ways wild animals can bring economic benefits to the community, provide alternative sources of income or skills training to local people.
READ: Prada's Re-Nylon Project Reimagines An Iconic Bag As A Sustainable Product
The brand has also backed the #Knotonmyplanet campaign in solidarity with the Elephant Crisis Fund helping the future of elephants through partnerships with fashion and luxury brands.
A little help from high-profile names helps too, with the #Knotonmyplanet x Save the Wild campaign supported by Doutzen Kroes, Naomi Campbell, Rowan Blanchard, Bria Vinaite and Nigel Sylvester.
"We're thrilled friends of the house share our passion for wildlife conservation. By speaking out about the critical importance of protecting these species, we can raise public awareness about the threats they face and hopefully drive more momentum for positive change globally."
Share this: