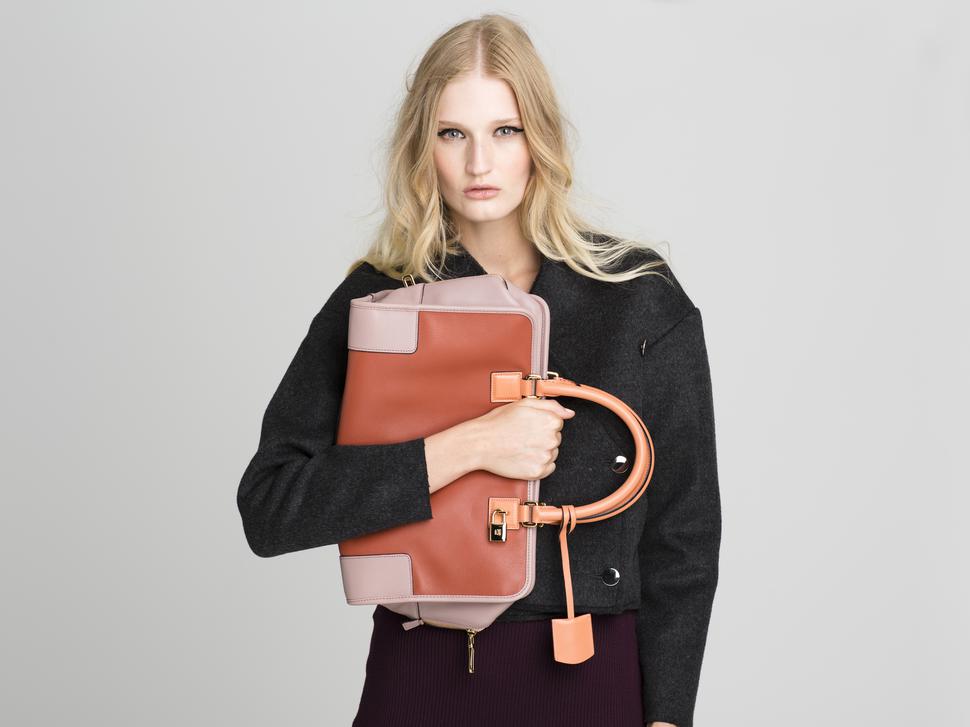 To Have and to Hold
This season's latest handbags inspire a variety of ways to hold them while carrying the essentials
Tuesday April 14, 2015
A Firm Grip (above)
Working well with more relaxed handbag shapes, clutching close to the chest mimics the elegant clutch of dramatic coat lapels in winter. 
Loewe handbag, $3230, from DFS Galleria. Georgia Alice jacket $669. Liam skirt $139.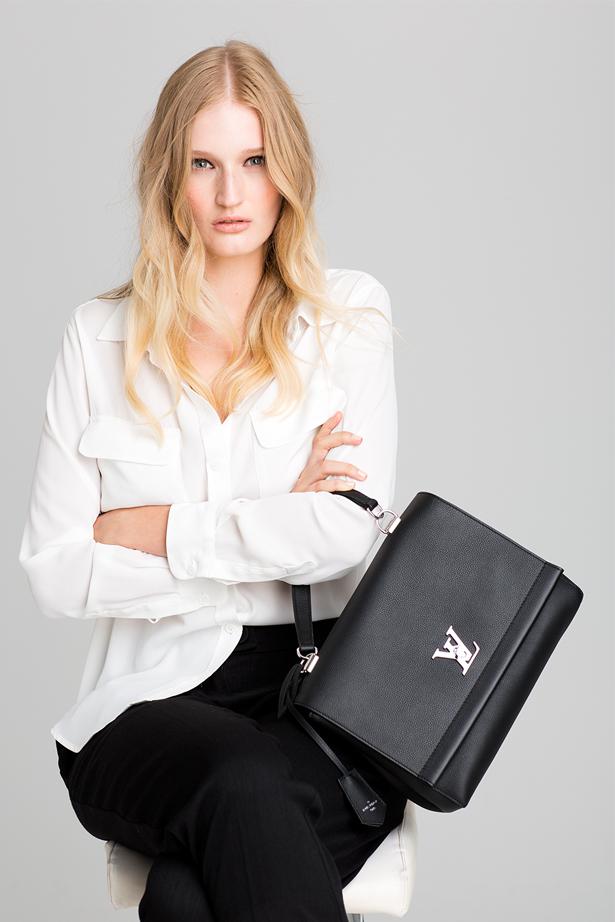 Elbow Room
Small bags with short straps work well perched on the inside of your elbow for a nod to old school elegance. 
Louis Vuitton 'Lock Me' handbag $4150. Julian Danger blouse $205. Juliette Hogan pants $389.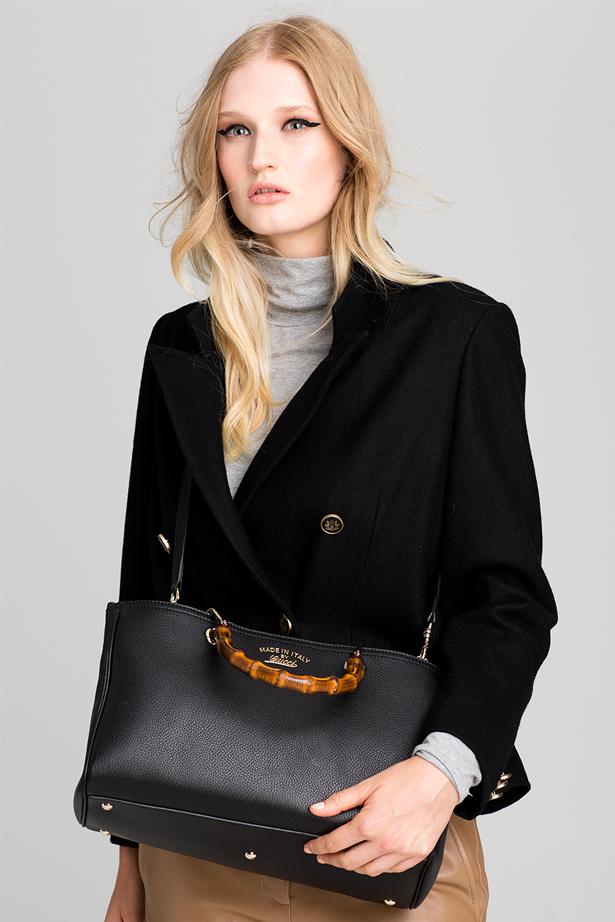 The Cross Body
A detachable strap provides an easy and secure way to carry handbags. This Gucci number works particularly well worn across the body for a youthful interpretation on more traditional shapes. 
Gucci mini shopper, $2310, from DFS Galleria. Kowtow skivvy $85. Julian Danger jacket $475.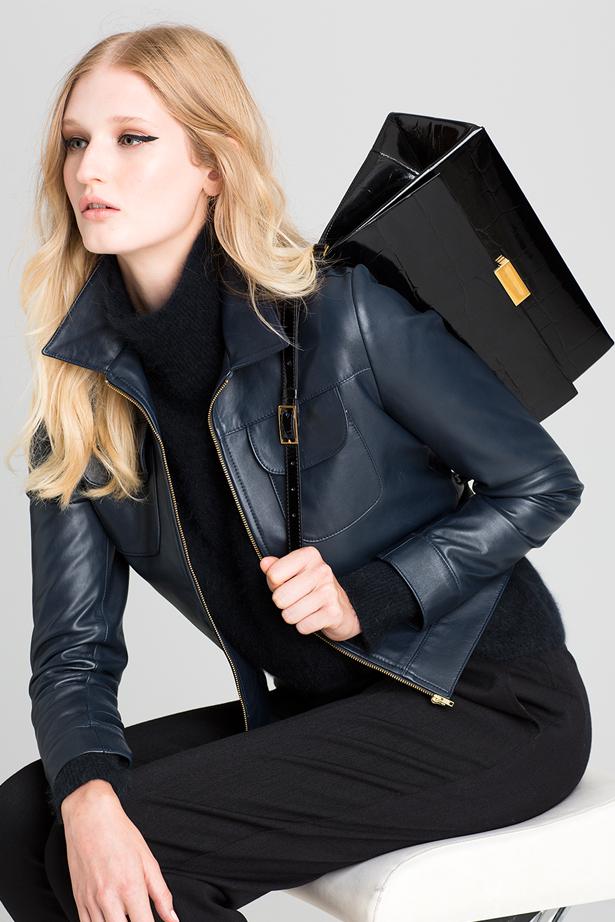 Over the Shoulder
A classic handbag with a generous strap works well simply flung over the shoulder. Pair an interesting chain detail with a classic leather jacket for the perfect play on textures. 
Stella McCartney handbag, $1490, from Runway. Kate Sylvester leather jacket, $865, and pants $385. Gregory jumper $289.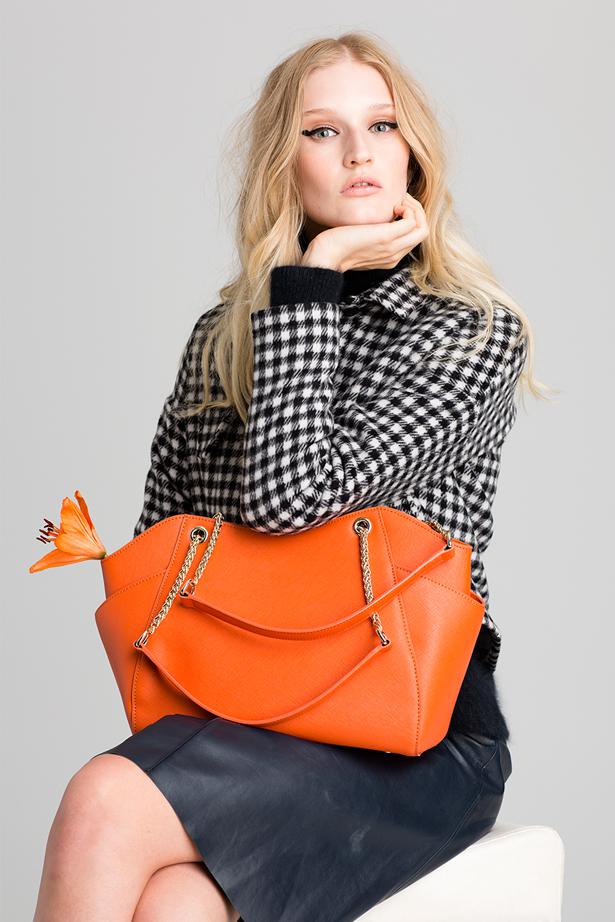 The Tuck
Like an oversized clutch, tucking your handbag under your arms gives you two hands free to quickly check messages and for general multi-tasking. 
Mi Piacihandbag $300. Gregory jumper $289. Blak Love jacket $289. Kate Sylvester leather skirt $695.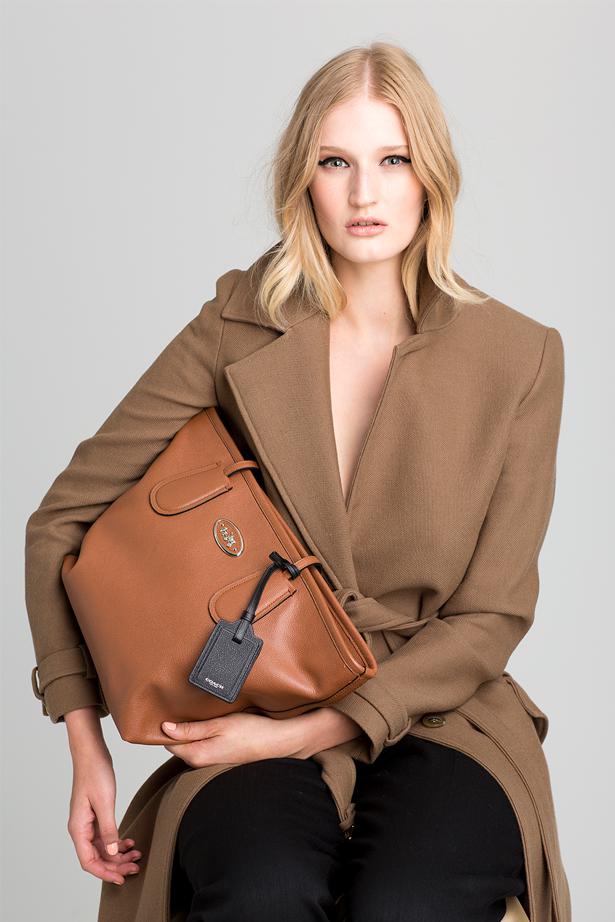 Bag to Body
Large totes and squishy bags carried close to the body signify a mood that's nonchalant and thoroughly modern. 
Coach handbag, $605, from DFS Galleria. Gregory coat $899. Kate Sylvester pants $385.
Pictures: Babiche Martens. Fashion Editor: Dan Ahwa. Makeup: Kiekie Stanners for M.A.C Cosmetics. Hair: Matt Benns from Stephen Marr Salon using Kevin Murphy. Model: Jade Woods from Unique Model Management. Stylist's assistant: Anna Lee. Makeup assistant: Sam Dalzell.
Share this: